Surely by now you have seen the newly-built Bel Air mansion that has been listed for sale for $250 million in the US, making it the most expensive home currently on offer on the American market.
The extravagant 38,000 square foot property features 12 bedrooms, 21 bathrooms, five bars and three kitchens and comes complete with its own moat, four-lane bowling alley and an 85-foot Italian glass infinity pool fitted with an hydraulic theater-sized movie screen.
If that's not enough to attract the world's billionaire buyers, some of the home's other perks include a spa and fitness center, two cellars stocked with a multi-million dollar wine collection, and a 40-seat, James Bond-themed home cinema.
Here we explore (in photos) the home seeking a billionaire buyer.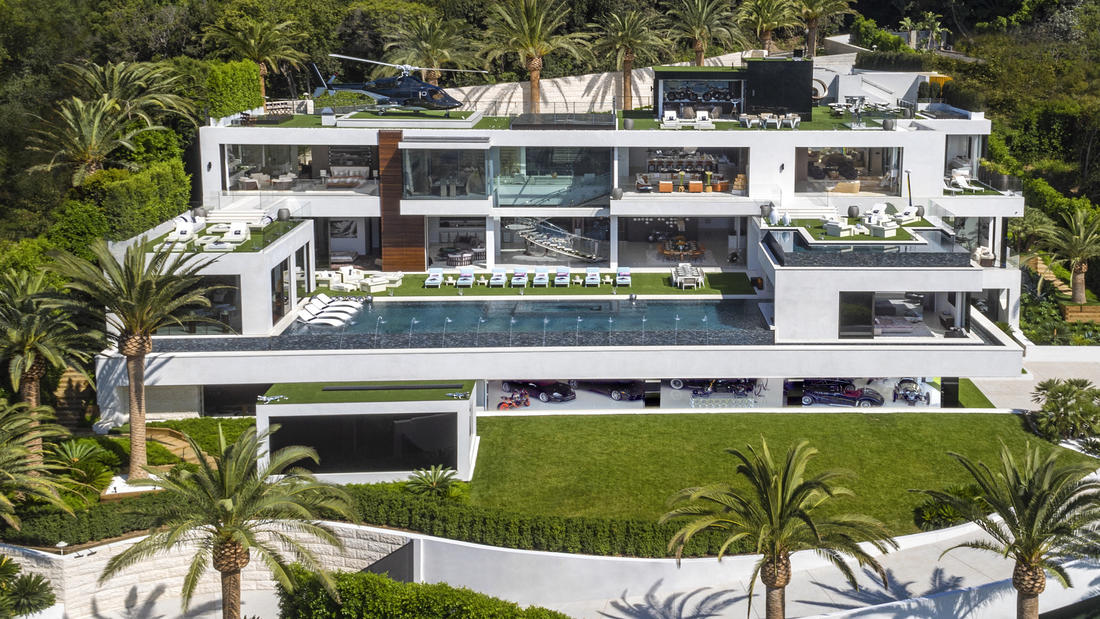 The most expensive house ever listed in the United States (pictured) hit the Bel Air, Los Angeles market on Wednesday. It boasts a lavish variety of amenities including a vintage car collection, a spa and a helicopter pad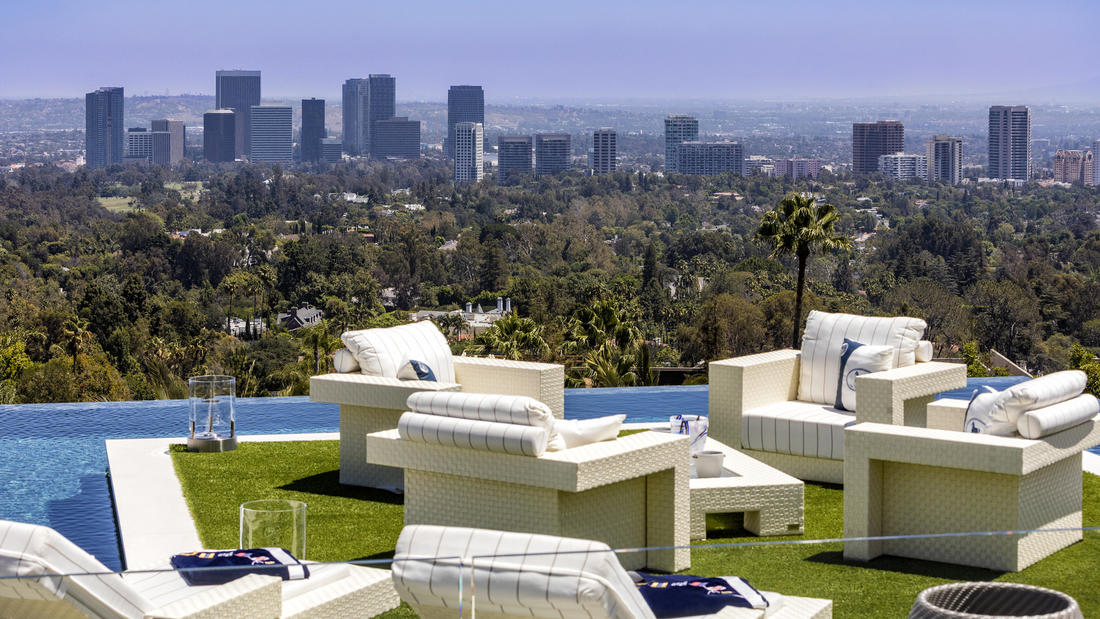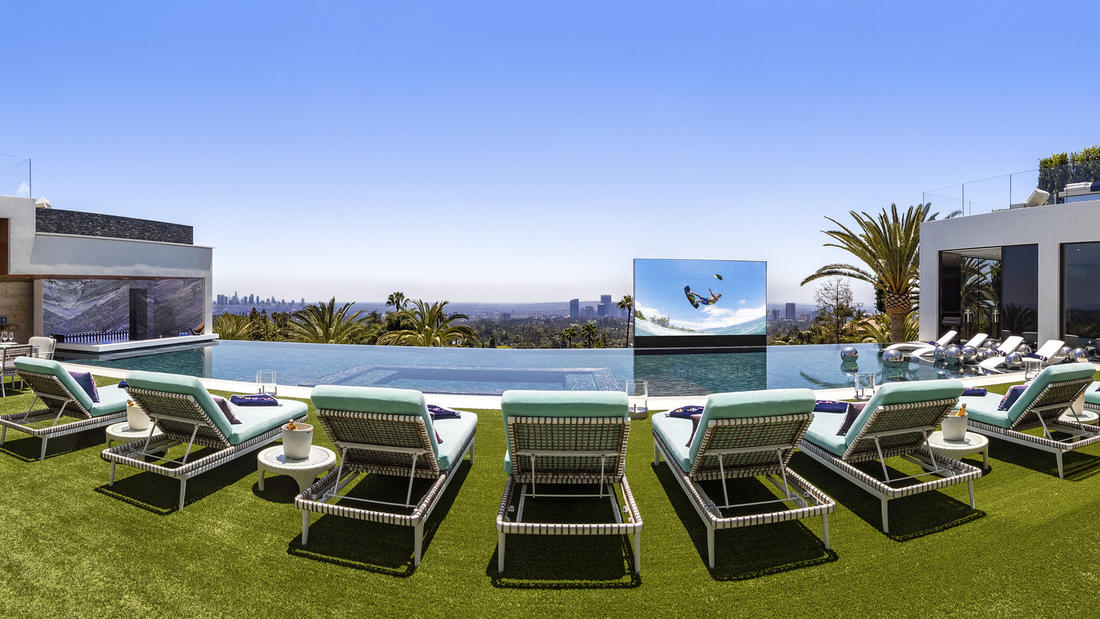 This 18-foot-wide hydraulic screen rises over the pool and costs $2 million alone.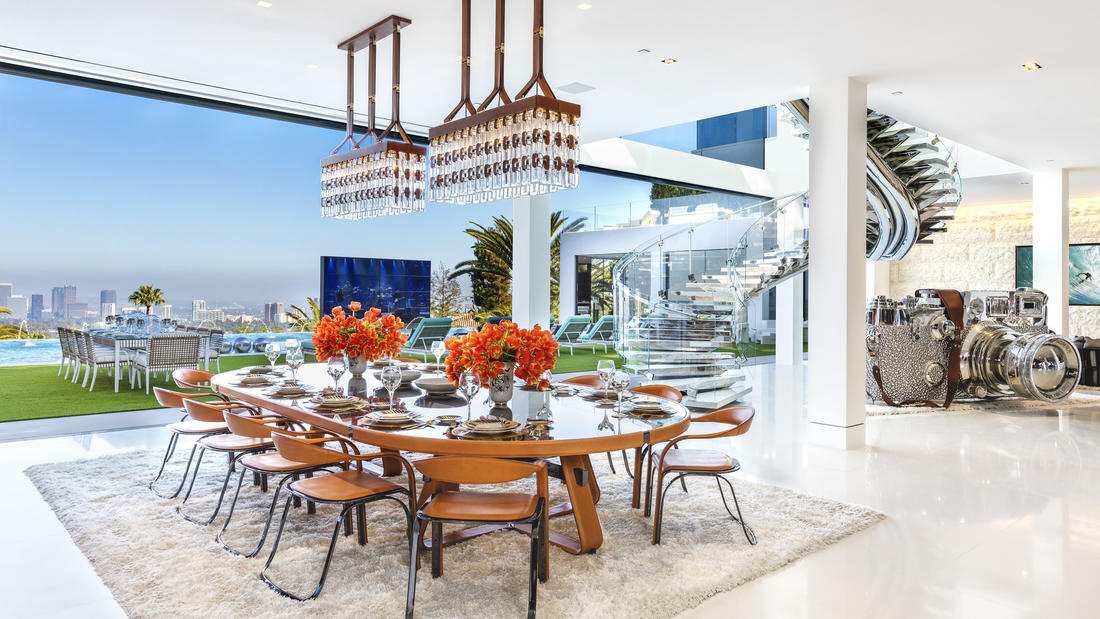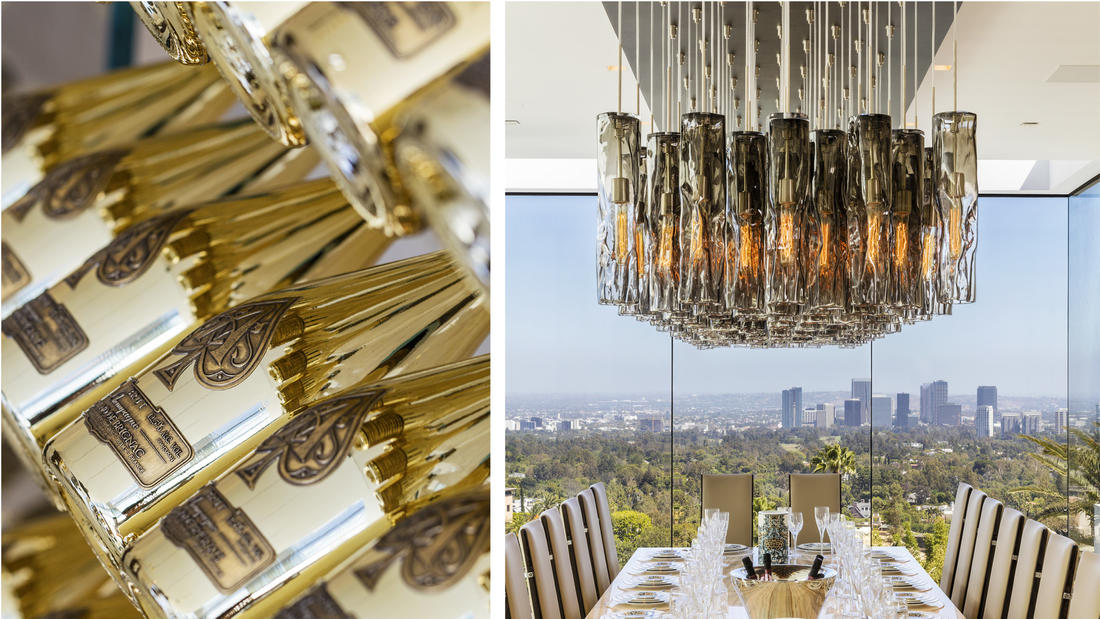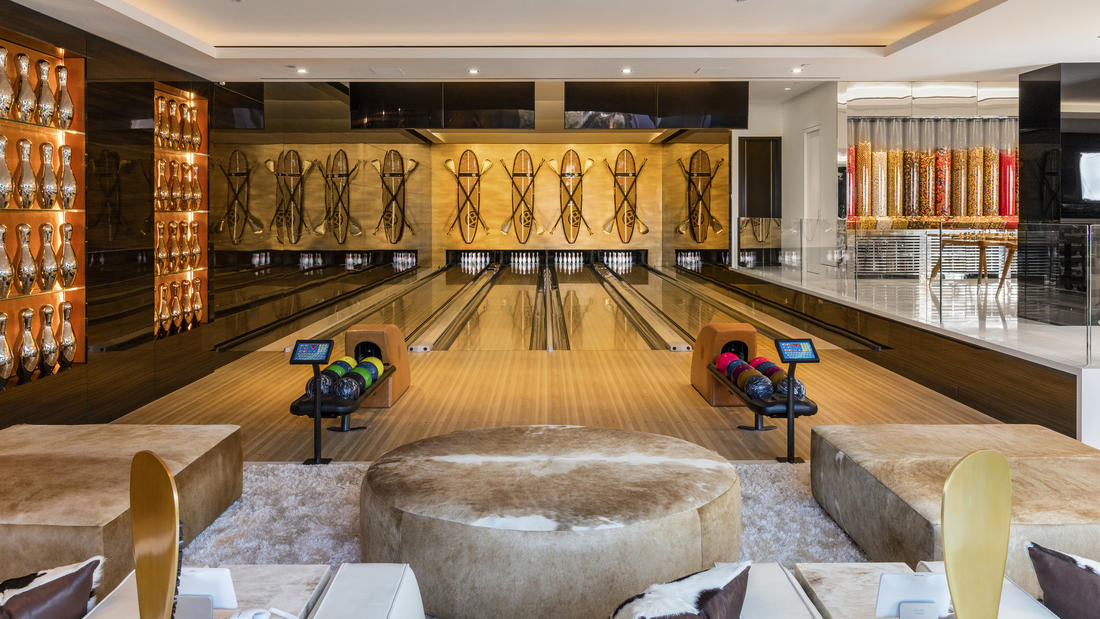 Next to the candy room, guests can walk to the property's private bowling alley (pictured) with custom-made furnishings.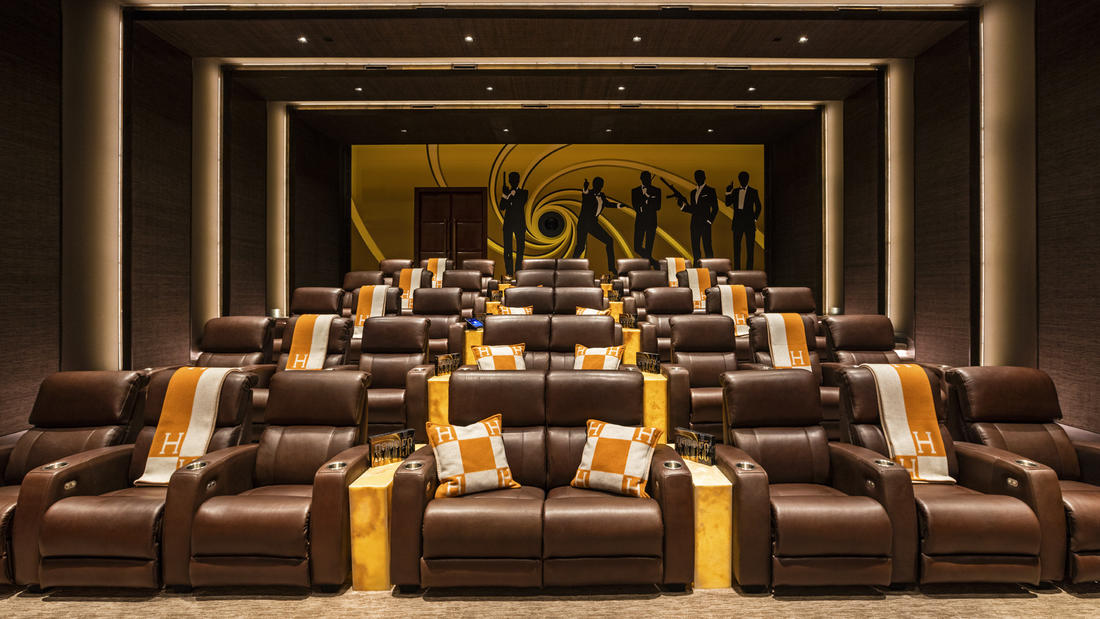 An extravagant James Bond-themed, $2million screening room (pictured) can sit 40 guests on Italian leather reclining chairs.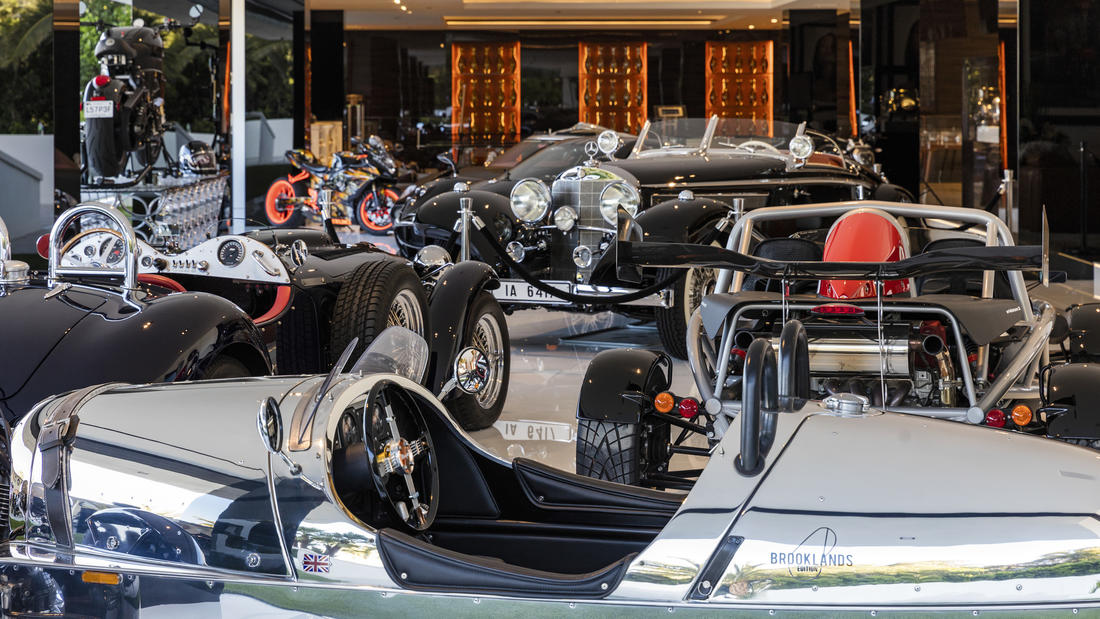 There is also a garage filled with 12 luxury vehicles, including a $15-million-plus Von Krieger 1936 Mercedes 540 K Special Roadster and a $2 million one-of-a-kind Pagani Huayra.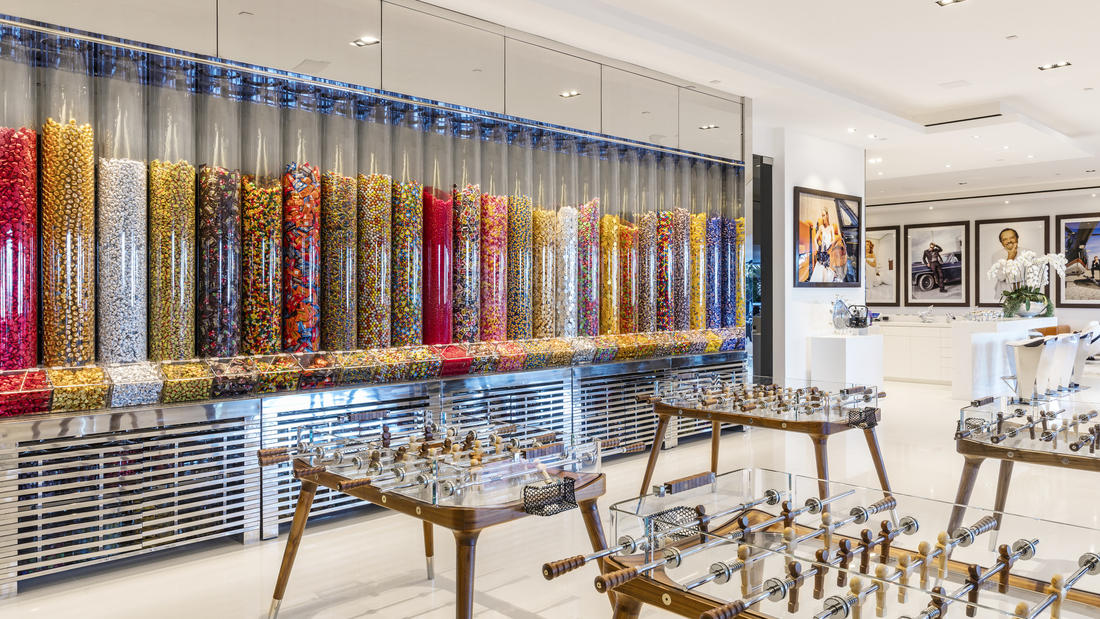 Inside the mega-mansion lies a candy room (pictured) filled with $200,000 worth of treats and several foosball tables.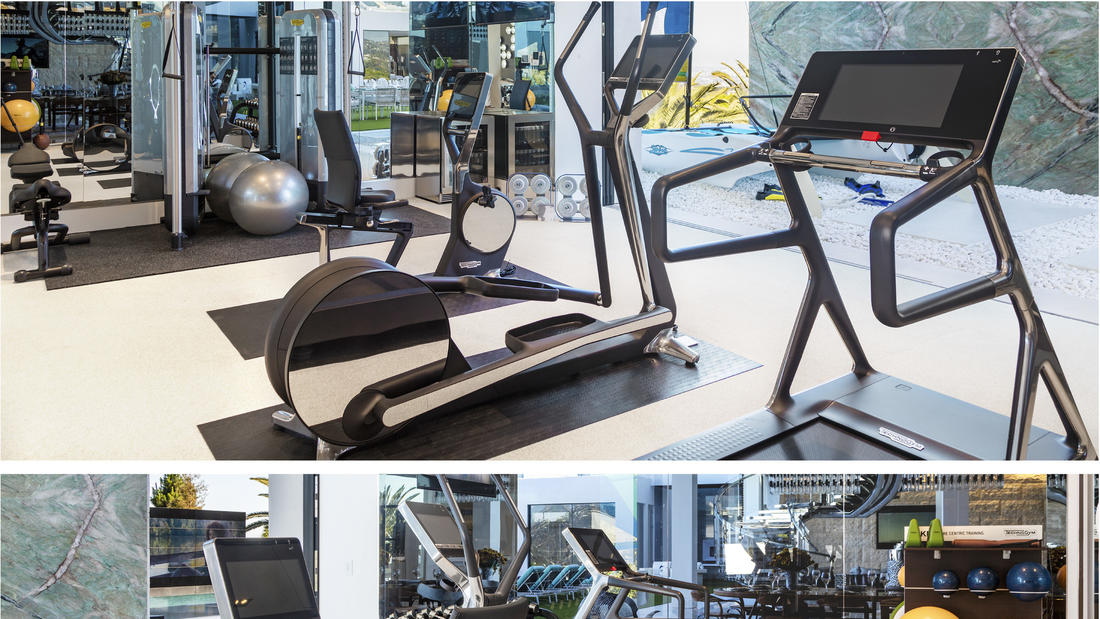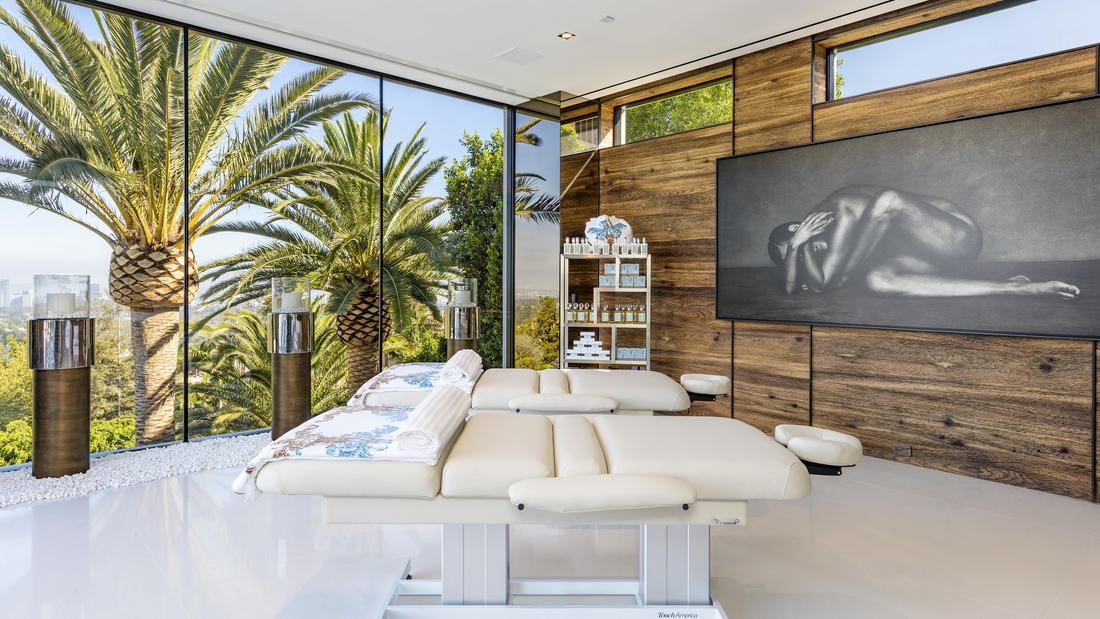 At $250million, the 38,000-square-foot, 12-bedroom house includes luxurious amenities, such as this massage room.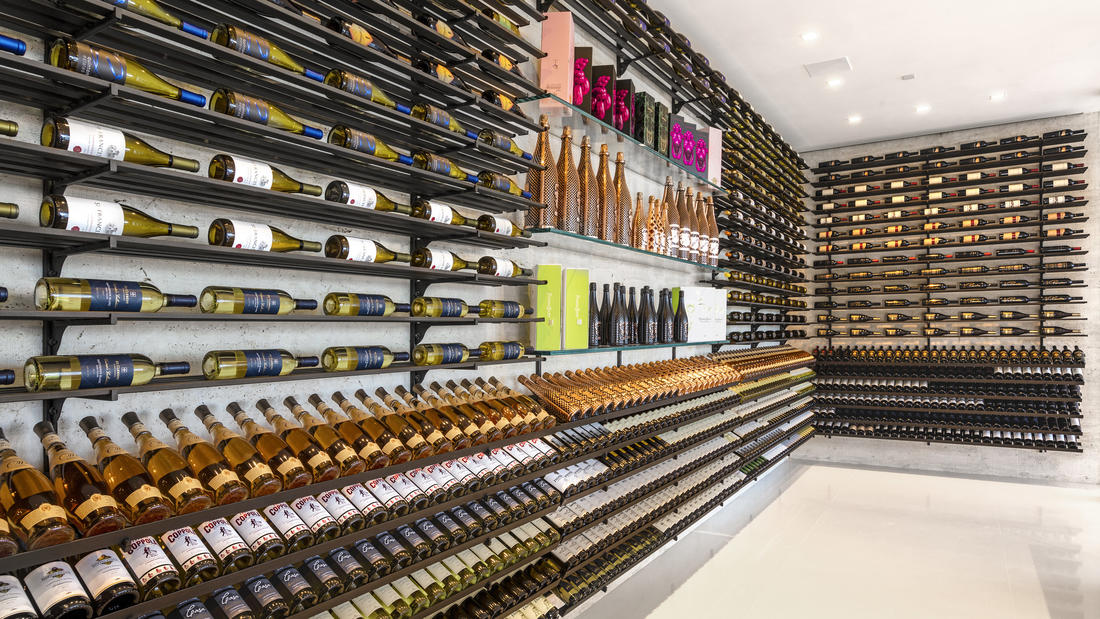 One of two wine and champagne cellars.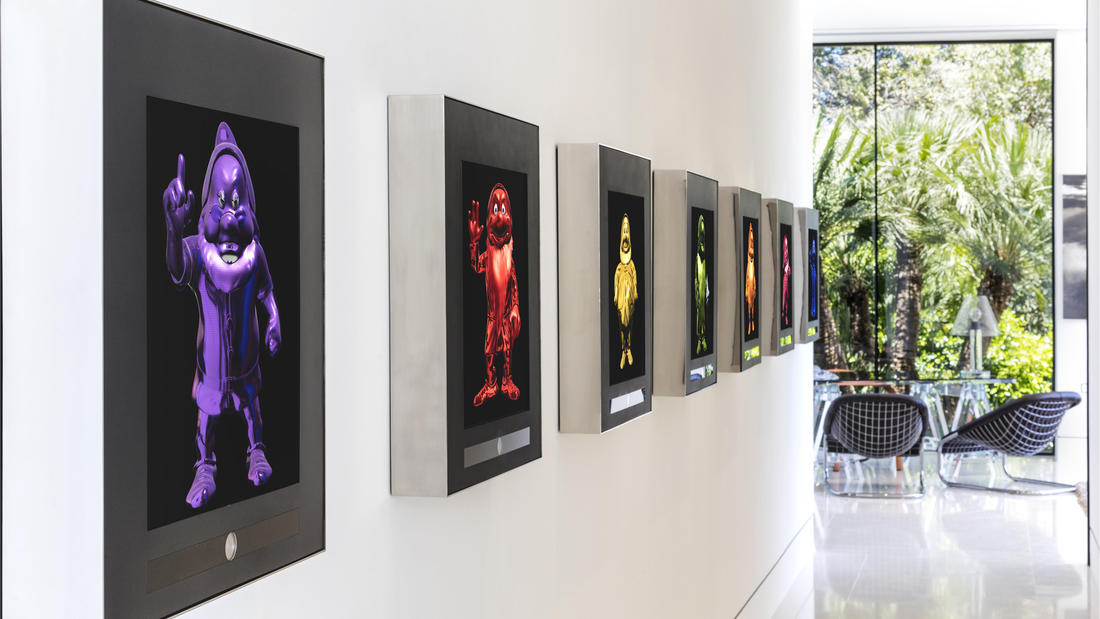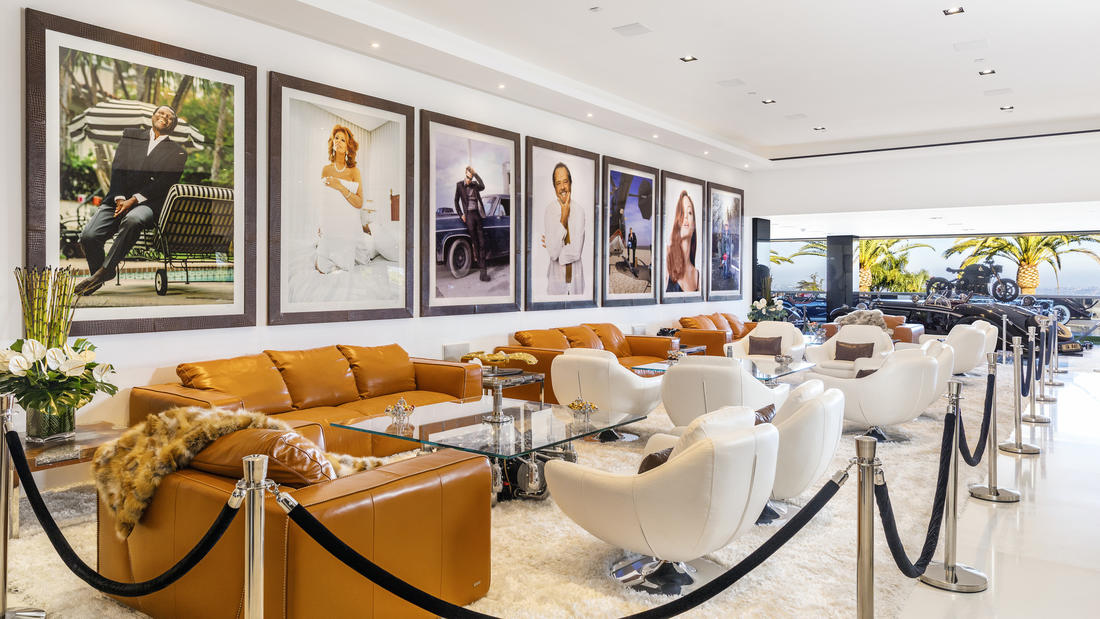 The home has a lounge, roped off by a velvet cordon.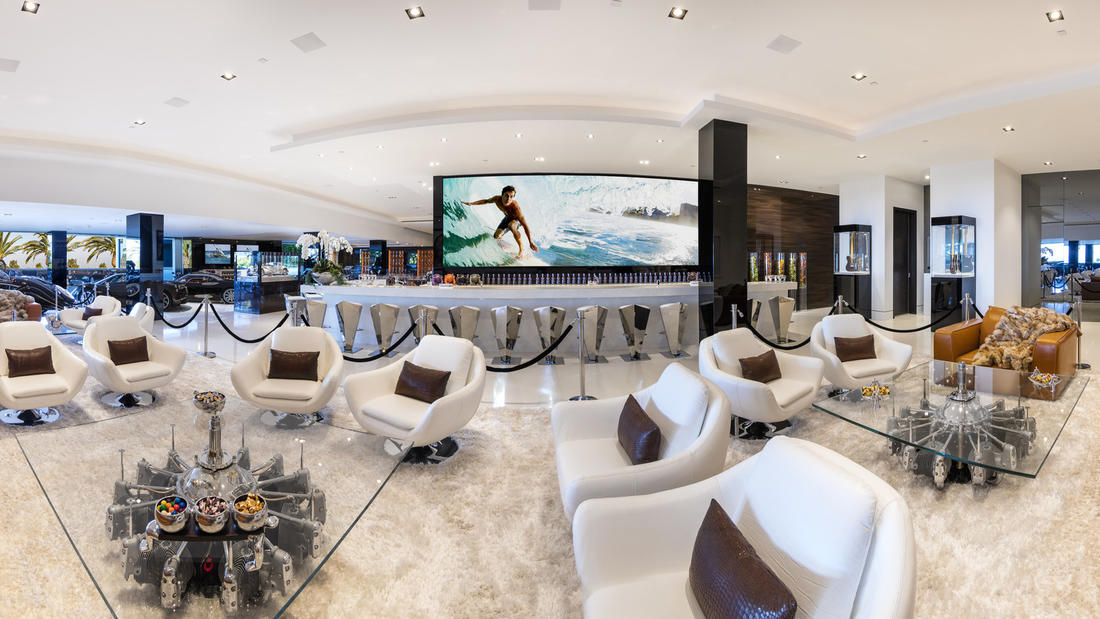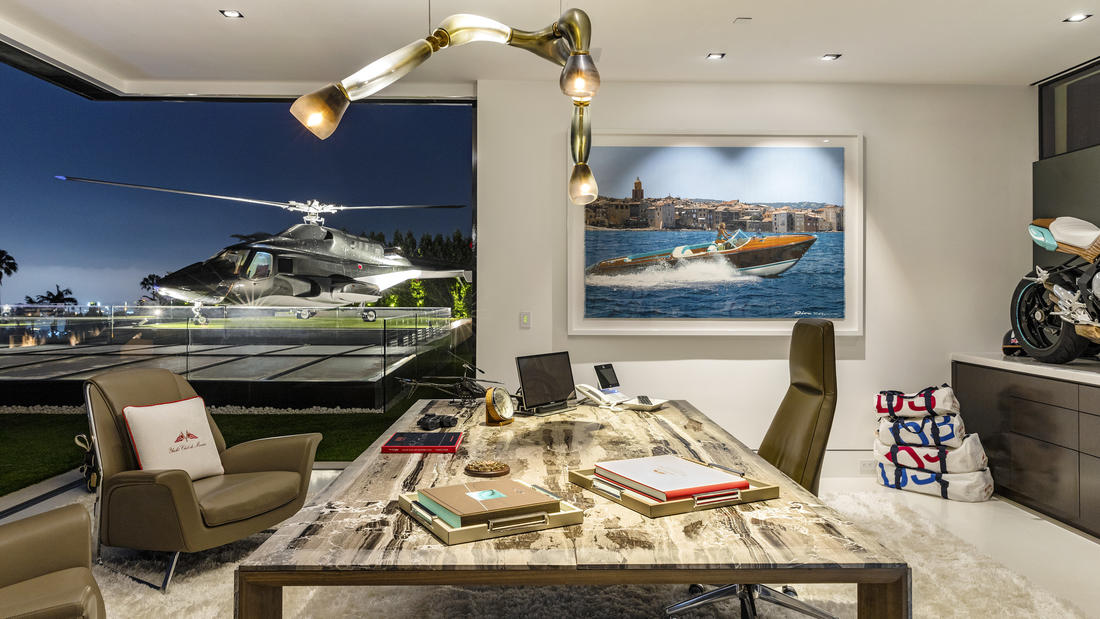 The mansion also includes this deactivated helicopter which is intended as a display piece only.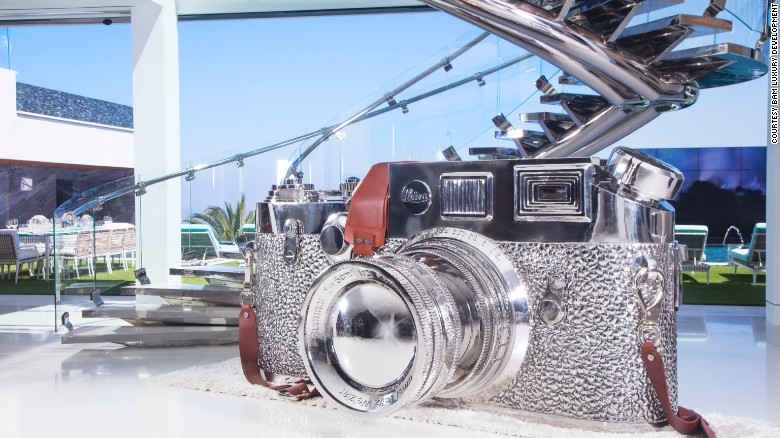 There are over 100 artworks in the house, including a $1 million Leica camera sculpture by artist Liao Yibai.