Lamborghini rolled out the Huracan Rear-Wheel Drive Spyder at the LA Auto Show this week by giving the familiar LP 580-2 coupe the folding roof from the LP 610-4 Spyder. That's a lot of numbers to remember, so Lamborghini just calls it the Rear-Wheel Drive Spyder to avoid sounding too German.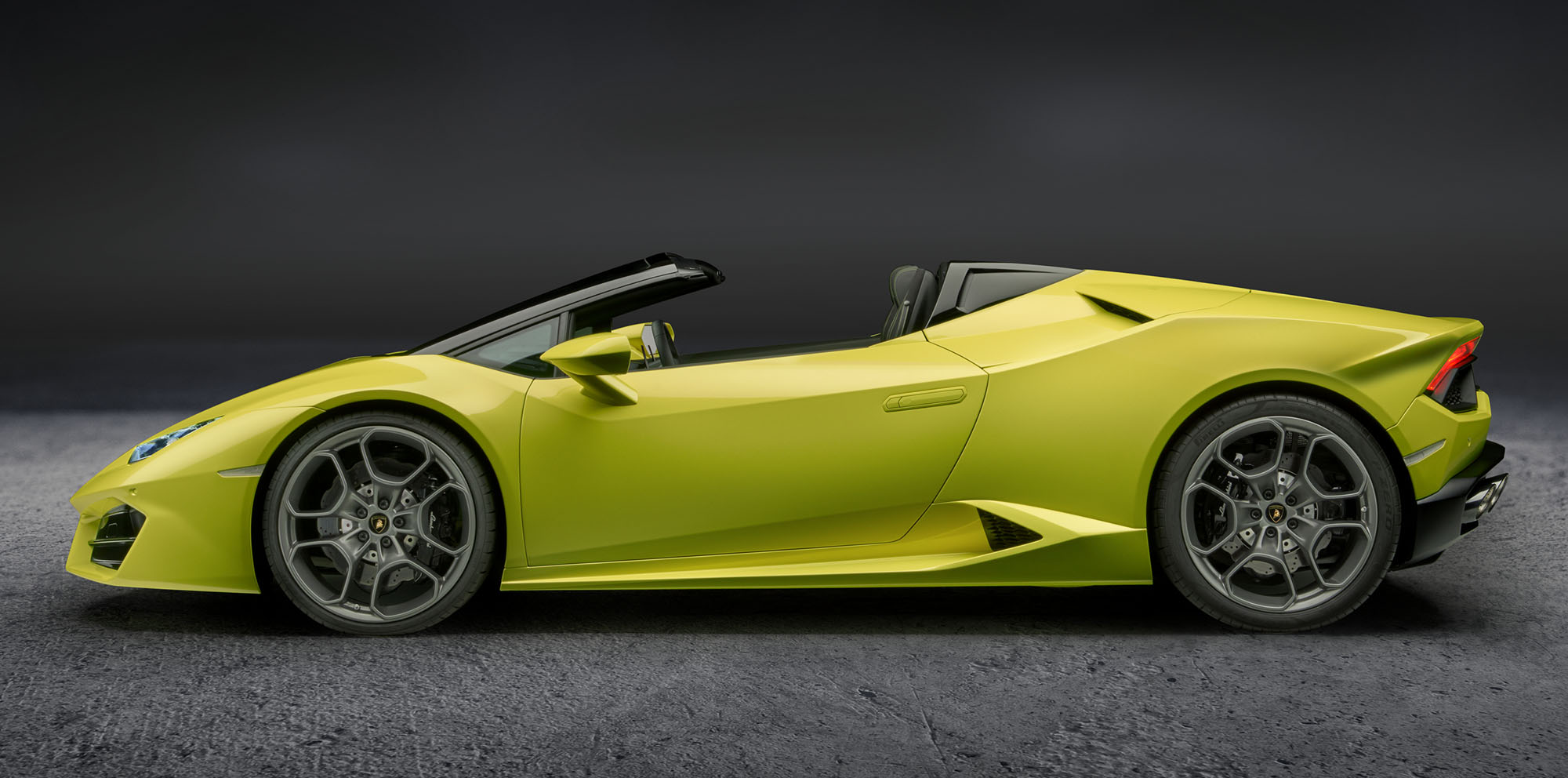 A 5.2-liter V10 still powers this version of the Huracan, generating 572 hp and 398 lb-ft of torque with a seven-speed dual-clutch transmission doing the shifting, enabling sprints from 0-62 mph in just 3.6 seconds and a top speed of 198mph.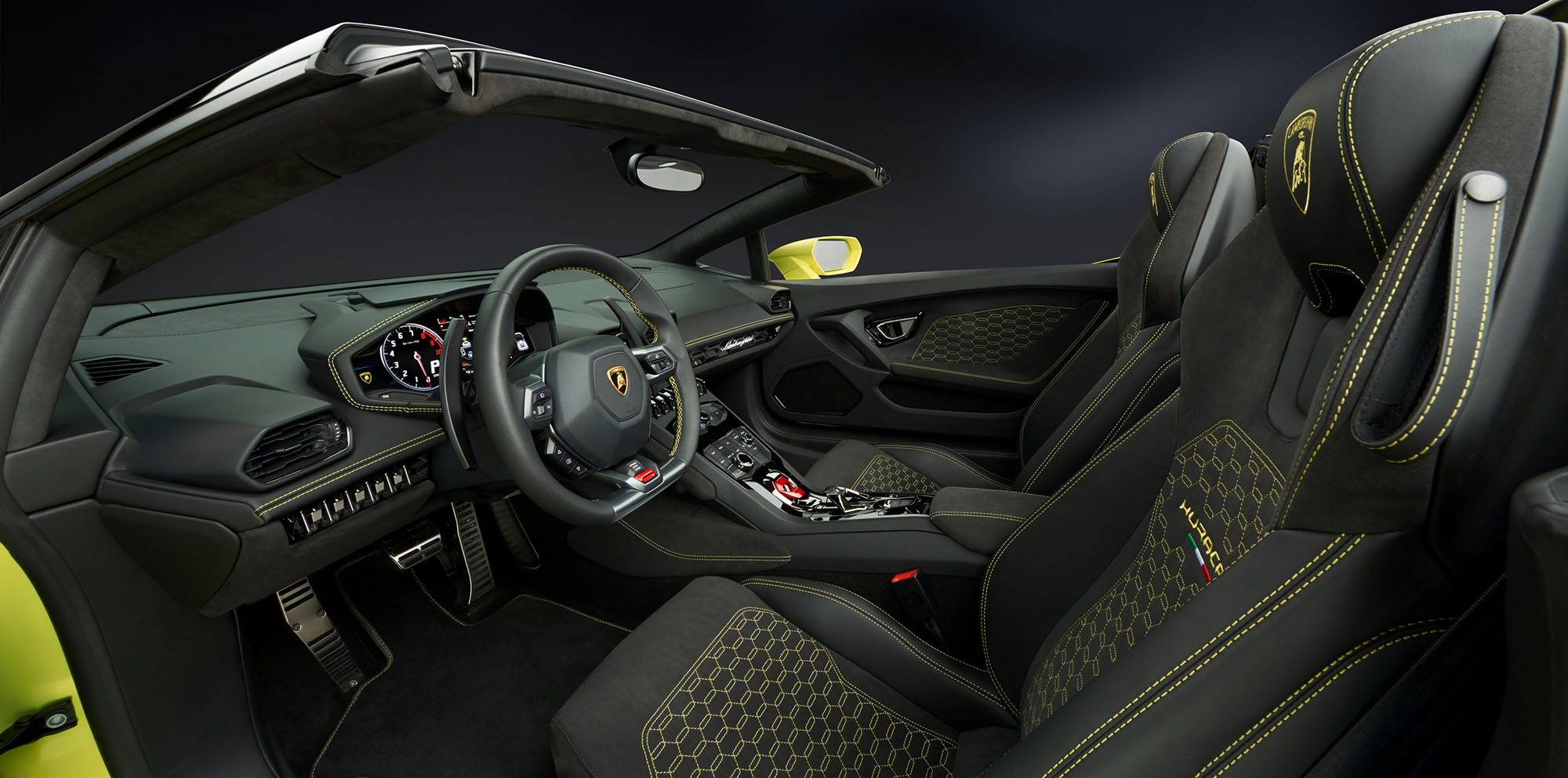 Inside there's a 12.3-inch display screen with the latest Lamborghini infotainment system. Outside the front and rear of the RWD Spyder have also been redesigned too: new front air intakes, special 19in wheels, rear fins, integrated ducts and removal windguards.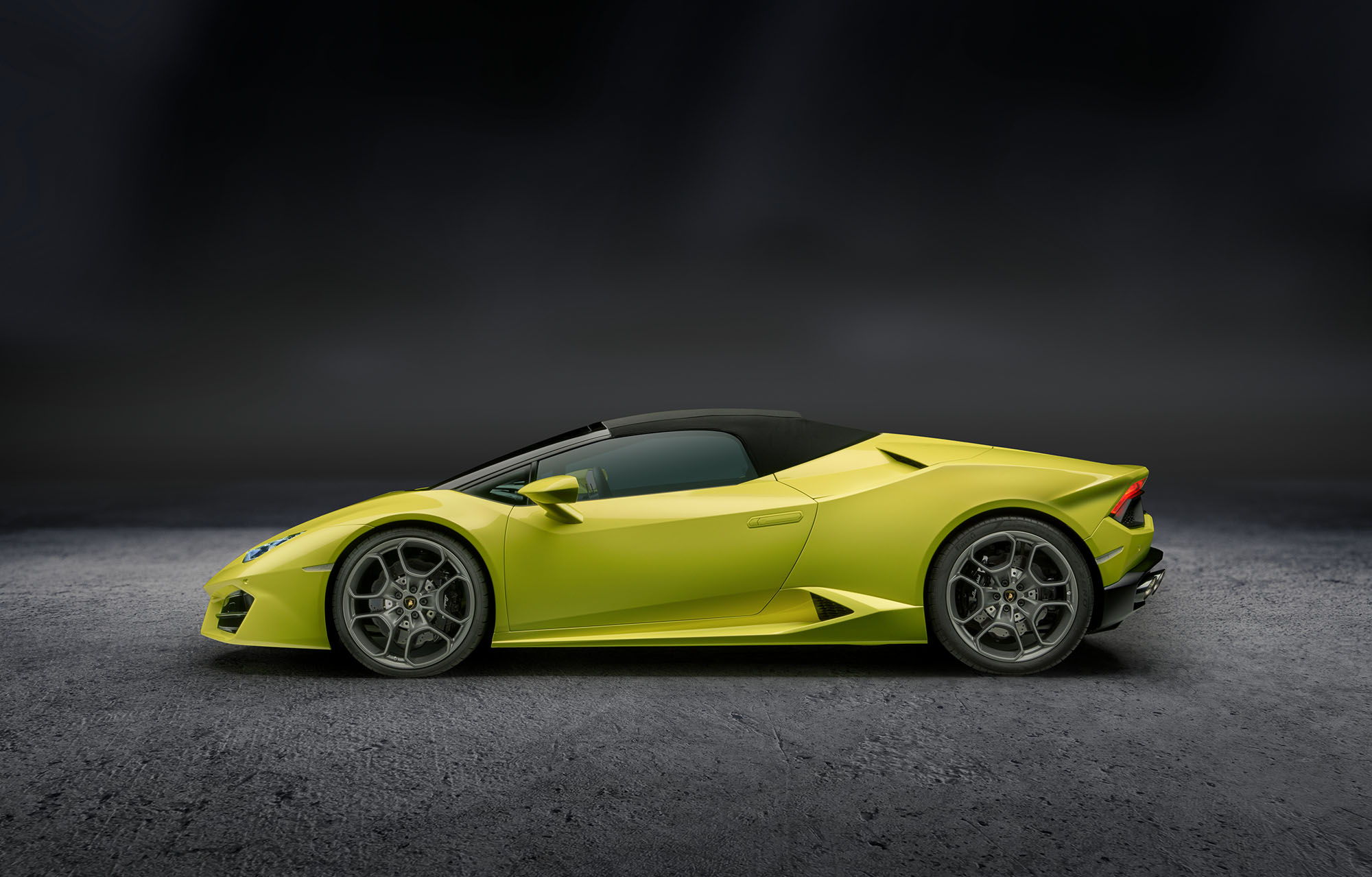 Taking 17 seconds to lower, the folding top won't just be a piece of canvas that will take up space behind the seats; two fins rise out of the folding roof compartment when the top is lowered (at speeds up to 31 mph) to preserve the looks of the car, while a special duct helps calm the air turbulence at speed.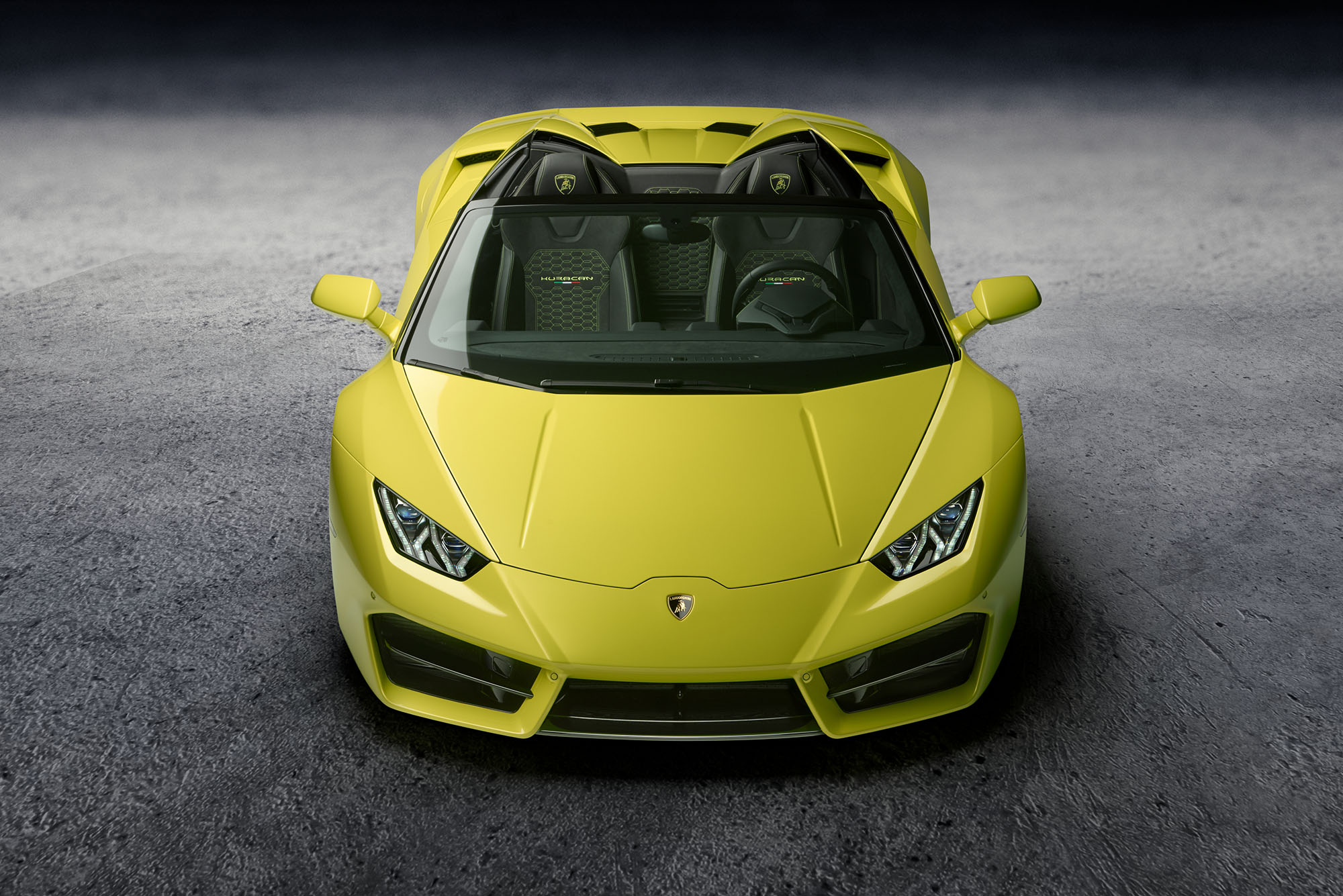 Slicing the roof and adding the folding-top hardware will add just under 260 pounds to the dry curb weight of the Spyder, now weighing in at 3,320 pounds, but it will still weigh less than the all-wheel-drive Spyder. Just about everything else will be carried over from the LP 580-2 coupe that debuted in 2015, taking up a spot below the all-wheel-drive version.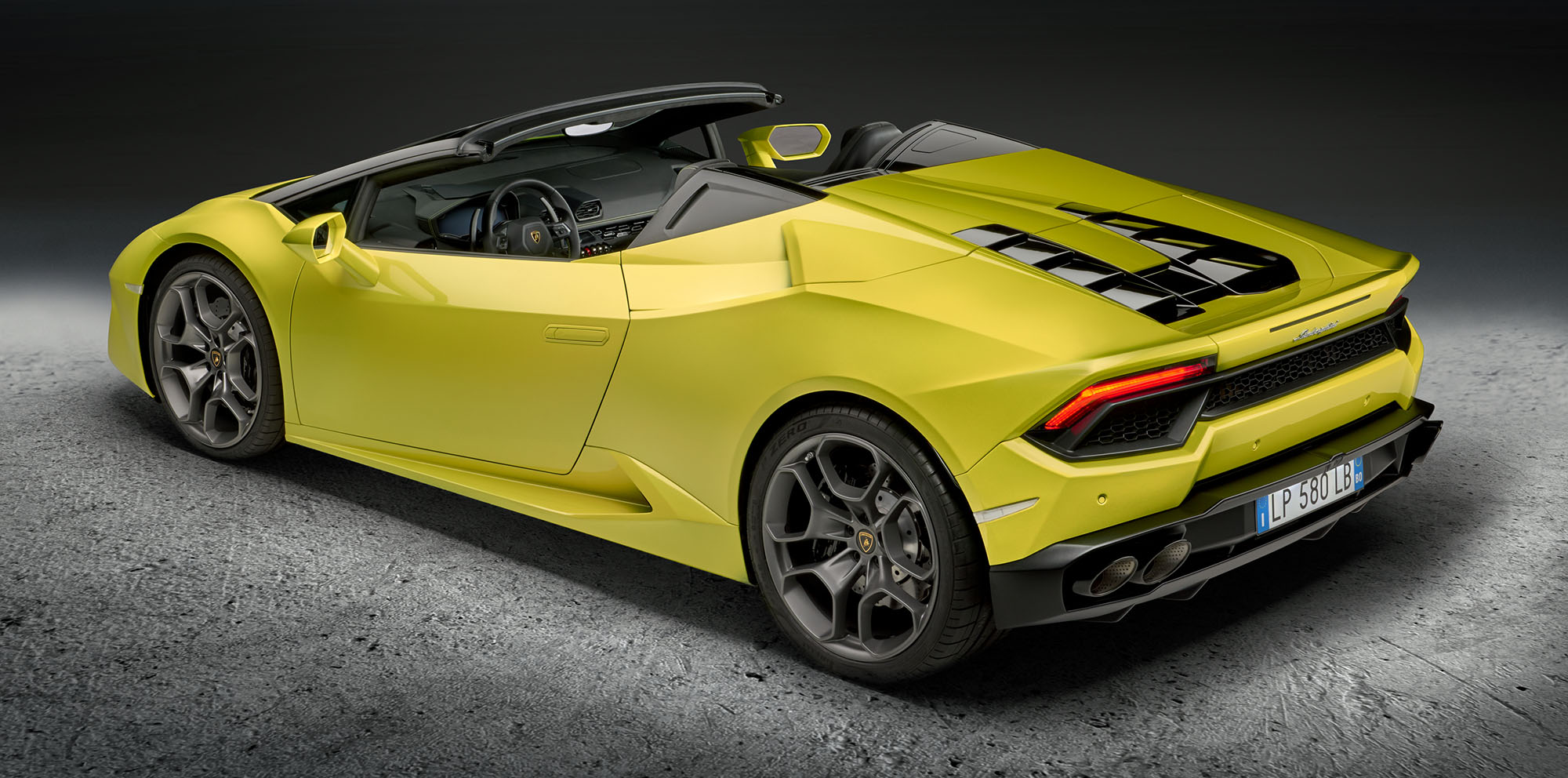 When will buyers be able to drop the top at the push of a button and enjoy the sun? In January 2017, when the sun will be a tiny dot surrounded by a halo of freezing air in the upper part of the U.S.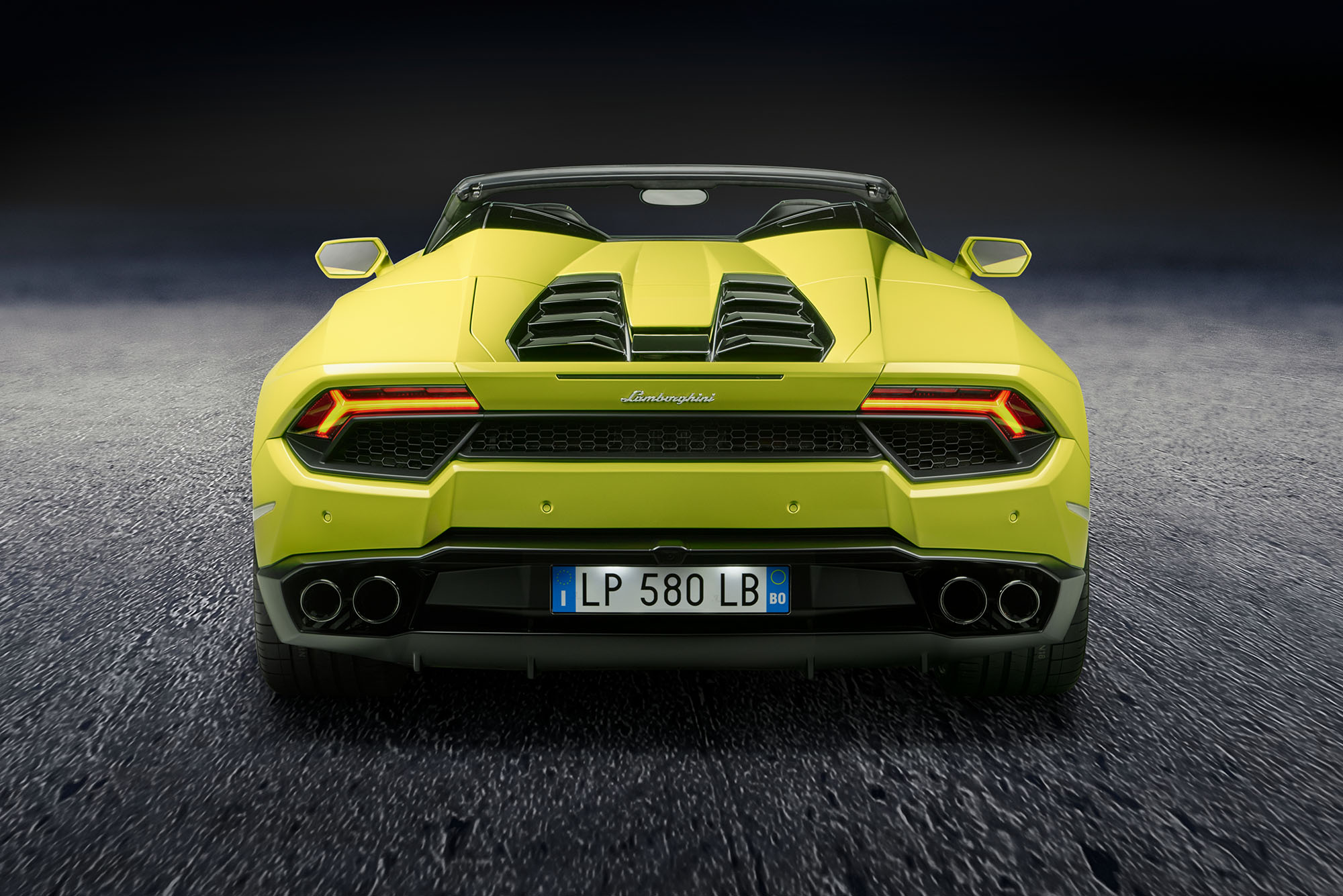 Lamborghini hasn't published pricing just yet but says buyers should expect the starting price to be between the rear-wheel-drive and four-wheel-drive coupes.