Less than two years after being unveiled as a concept car, Aston Martin has confirmed that the all-electric RapidE will enter production in 2019. Set for a limited production run of 155 units, RapidE is Aston Martin's first all-electric model and spearheads the development of the brand's low- and zero-emission vehicle strategy.
Based upon the forthcoming Rapide AMR concept, RapidE will deliver four-door sports car looks and dynamics of the Rapide S powered by an all-electric powertrain replacing the six-litre V12 engine. The instantaneous delivery characteristics of electric motors mean the RapidE will offer a unique driving experience of a kind not experienced before in an Aston Martin.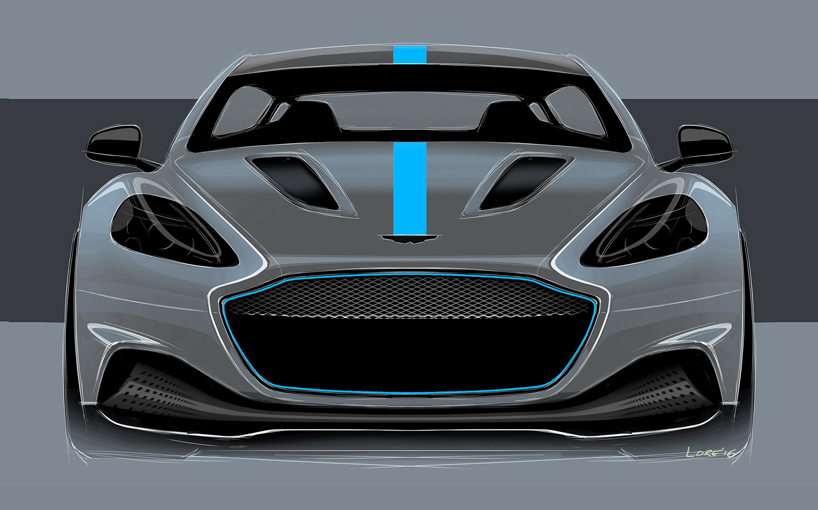 "RapidE represents a sustainable future in which Aston Martin's values of seductive style and supreme performance don't merely co-exist alongside a new zero-emission powertrain, but are enhanced by it," said Dr. Andy Palmer, Aston Martin's president and CEO, in a statement.
The RapidE has had a very bumpy road till now; Aston Martin has cut the original production plan by about a third because original partner LeEco of China withdrew its participation from the project. Originally the production was planned to begin in 2018, but the tightening of cash flow has also delayed it by a year. Williams Advanced Engineering, which built the original concept for the electric vehicle, will continue to assist the project and help with its engineering integration and batteries. The technical details and the performance figures are yet to be revealed by the carmaker and are expected to be confirmed by the end of this year.