Bugatti, the supercar toy of the superrich, has revealed a new version of its base Chiron, called the Bugatti Chiron Sport, at the 2018 Geneva Motor Show. The lighter, faster Chiron Sport has as much power as the base Bugatti Chiron — 1,500 horsepower via a 16-cylinder engine and four turbochargers. But now Bugatti is saying less is more with the Chiron Sport.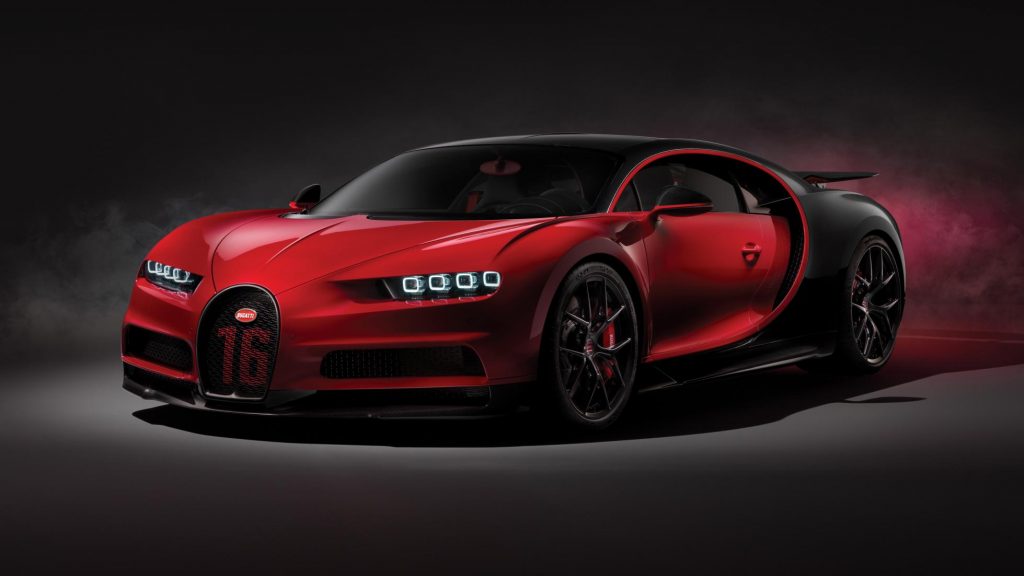 With a tighter suspension and 40 pounds less weight, Bugatti says the Chiron Sport is significantly quicker in lapping a race track over the base Chiron. "The Chiron Sport has become perceptibly more nimble and its new agility, especially in tight corners, makes for a much more emotional experience for the driver on winding roads and handling circuits," Bugatti president Stephan Winkelmann said in a statement.
It is safe to say the Bugatti Chiron Sport has been engineered specifically to do better on the race track. Thanks to a new handling pack, and slightly trimmer curb weight the lighter Chiron version is more agile giving it the ability take corners even faster.
The steering has been slightly modified in this version. The all-wheel-drive Chiron Sport also has a new torque vectoring program that varies the amount of power sent to each wheel for better turning. For example, in a tight corner, it might send more power to wheels on the outside of the curve to help push the car through the turn.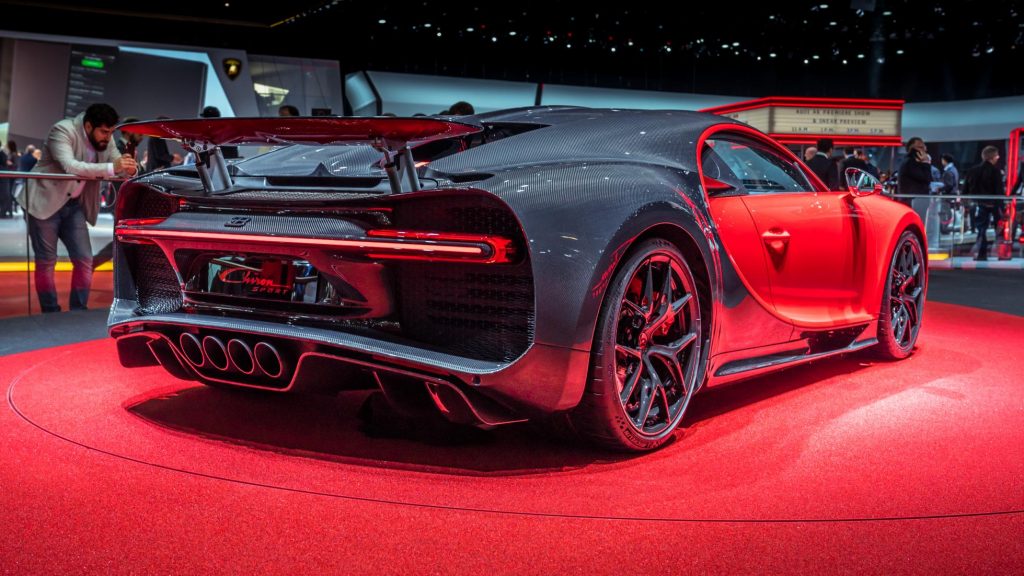 The Chiron Sport model shaves down its weight by using even more carbon fiber than the base Chiron which already uses an enormous amount of the lightweight, but very expensive, material. Even the Chiron Sport's windshield wiper arms are carbon fiber. The wipers have also been redesigned to do away with the need for an articulated joint, saving weight and making them more aerodynamic.
The starting price is roughly $3.26 million for the Chiron Sport or $400,000 more than the base Bugatti Chiron. The company said it plans to deliver the first vehicles to customers at the end of 2018.
Photo Gallery