The Hennessey Venom F5 was unveiled at the 2017 SEMA Show in Las Vegas. With the unveiling of the Hennessey Venom F5, which has been designed with the single goal of being the fastest road car on Earth, the feud between the American tuner and Bugatti has been rekindled.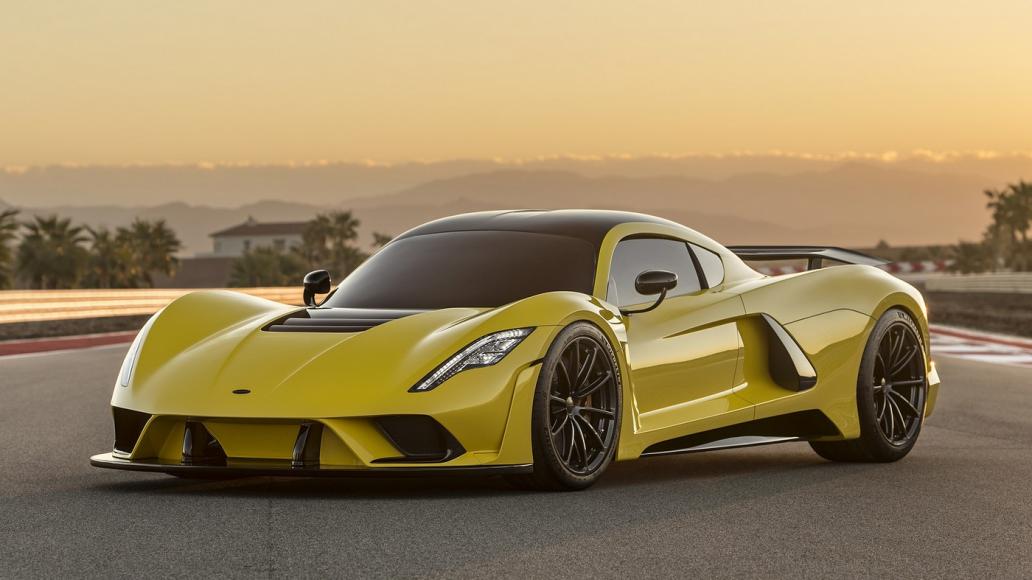 According to Hennessey, the Venom F5 will keep on accelerating all the way to 301 miles per hour and also out-accelerate a Formula 1 car from a stop to 186 mph. The 0–186 mph sprint for the Venom F5 will take less than 10 seconds and will reach 249 mph in less than half a minute.
The hypercar is powered by an all-new twin-turbo V-8 that the Hennessey team says it's developing and puts out 1600hp. The power is channeled through a 7-speed single clutch gearbox to the rear-wheels, which sounds scary.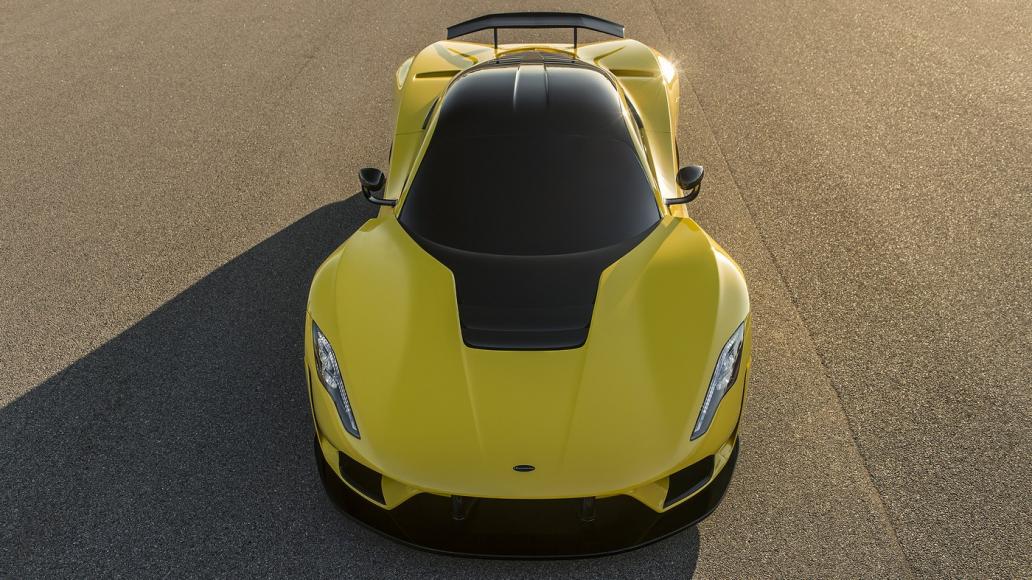 The Venom F5 has an all-new chassis, and carbon fiber body focused on aerodynamics to achieve the lowest possible drag. The body of the car has a coefficient of drag of only 0.33, making it super slippery. Hennessey says the hypercar will be the first to break into the 300mph club, and we are eager to see the company take a stab at the record-setting attempt. As for the price, only 24 examples of the Venom F5 will be made with a sticker price of $1.6 million.
More Photos