Singapore Airlines recently announced that its eagerly awaited all-new cabin products will be fitted to its entire double-decker Airbus A380 fleet, including retrofit work on 14 aircraft that are already in service.
The design, development and installation of the new interior on the airline's 19 A380s will cost roughly US$850 million, which is money well spent judging by the images and new features.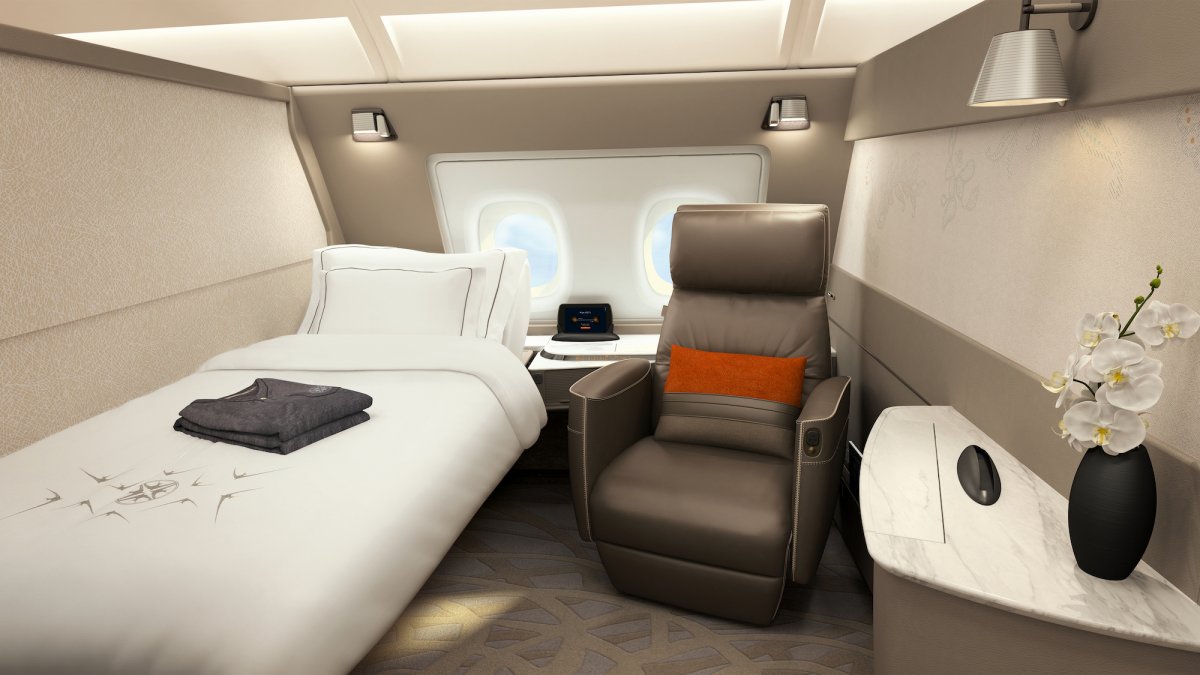 "The significant investment that we are making with the introduction of new cabin products demonstrates our commitment to continued investment in products and services, our long-term approach to ensure we retain our leadership position, and our confidence in the future of premium full-service air travel," Singapore Airlines CEO Goh Choon Phong said.
"The new cabin products are the culmination of four years of work, involving extensive customer research and close partnerships with our designers and suppliers."
In total, the new aircraft configuration will carry up to 471 customers in four classes of travel, with six Singapore Airlines Suites, 78 Business Class seats on the upper deck, 44 Premium Economy Class seats and 343 Economy Class seats on the main deck.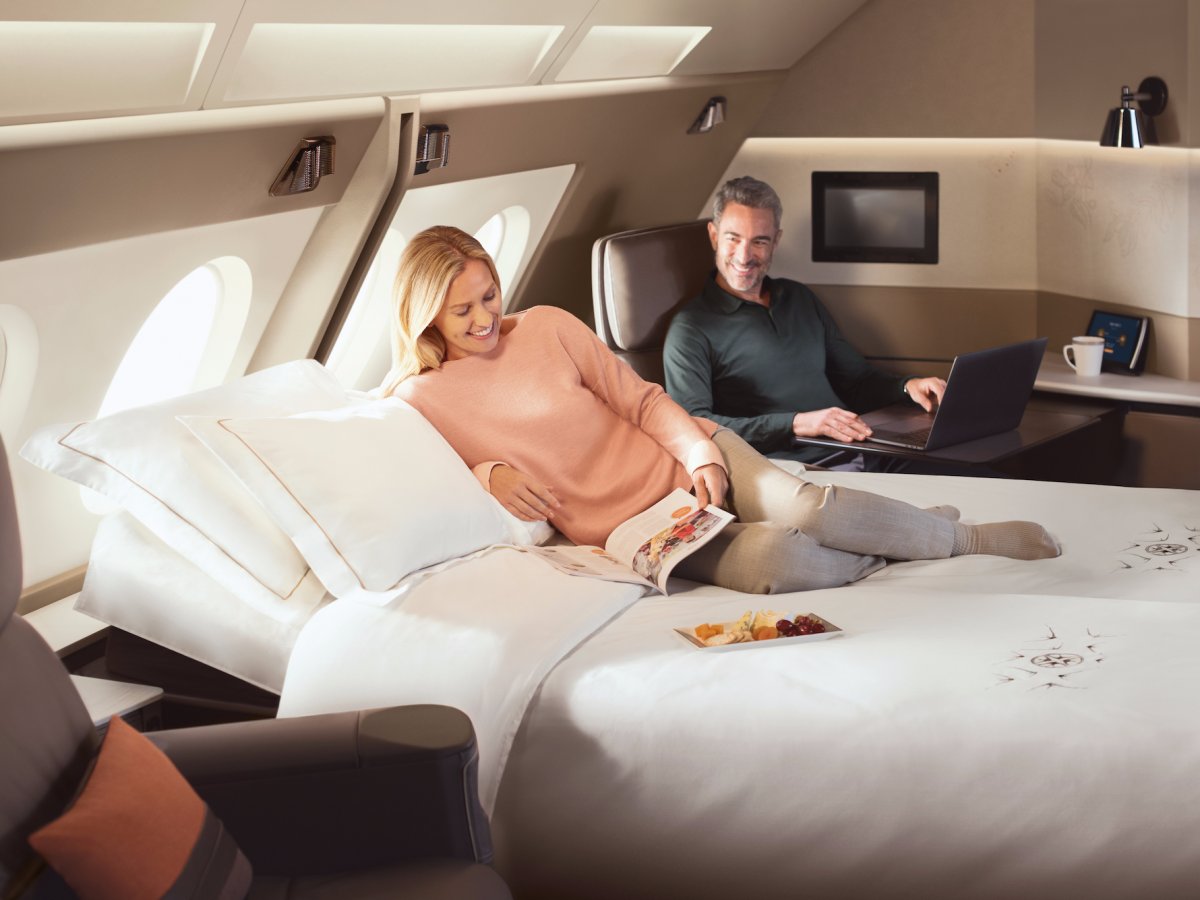 At the front of the top deck are six new first-class suites. Each private suite features a bed and a Poltrona Frau upholstered leather reclining swivel chair. When not in use, the bed can actually be stowed away or converted to a sitting location.
Some of the suites can be linked. This way, couples travelling together can share the space. In addition to a 32-inch entertainment display, the suites also come with some handy storage bins.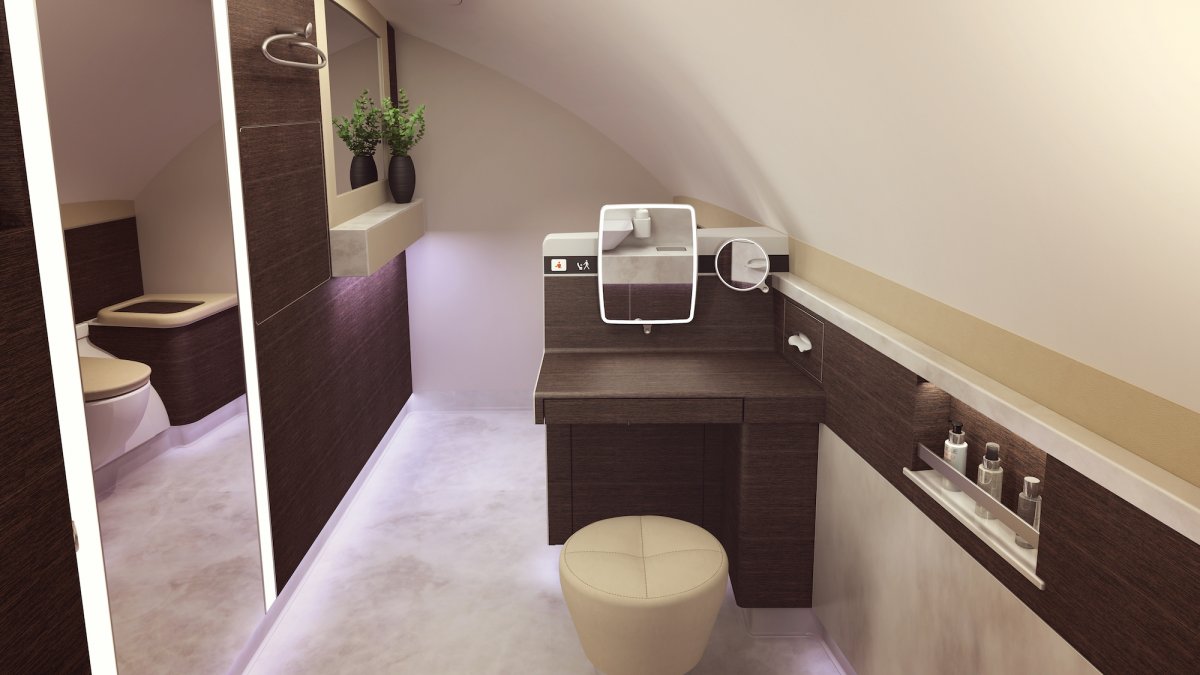 First-class suite passengers will share not one, but two bathrooms, one of which features a sit-down vanity.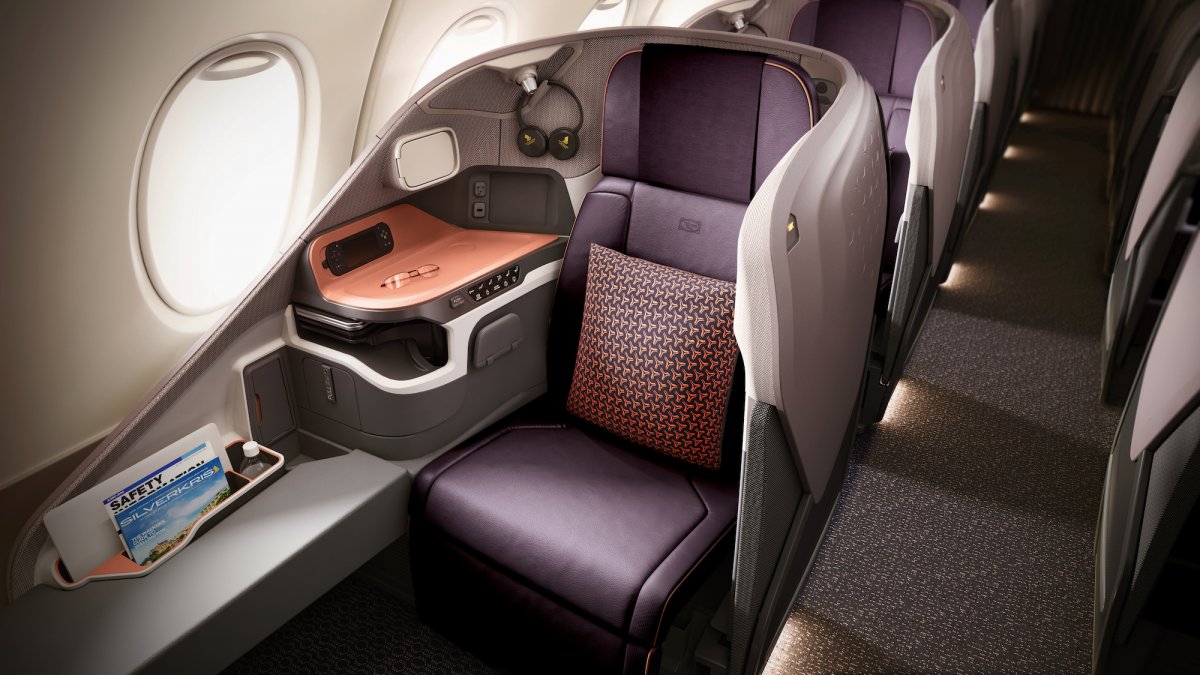 Sharing the upper deck with the suites are 78 business class seats.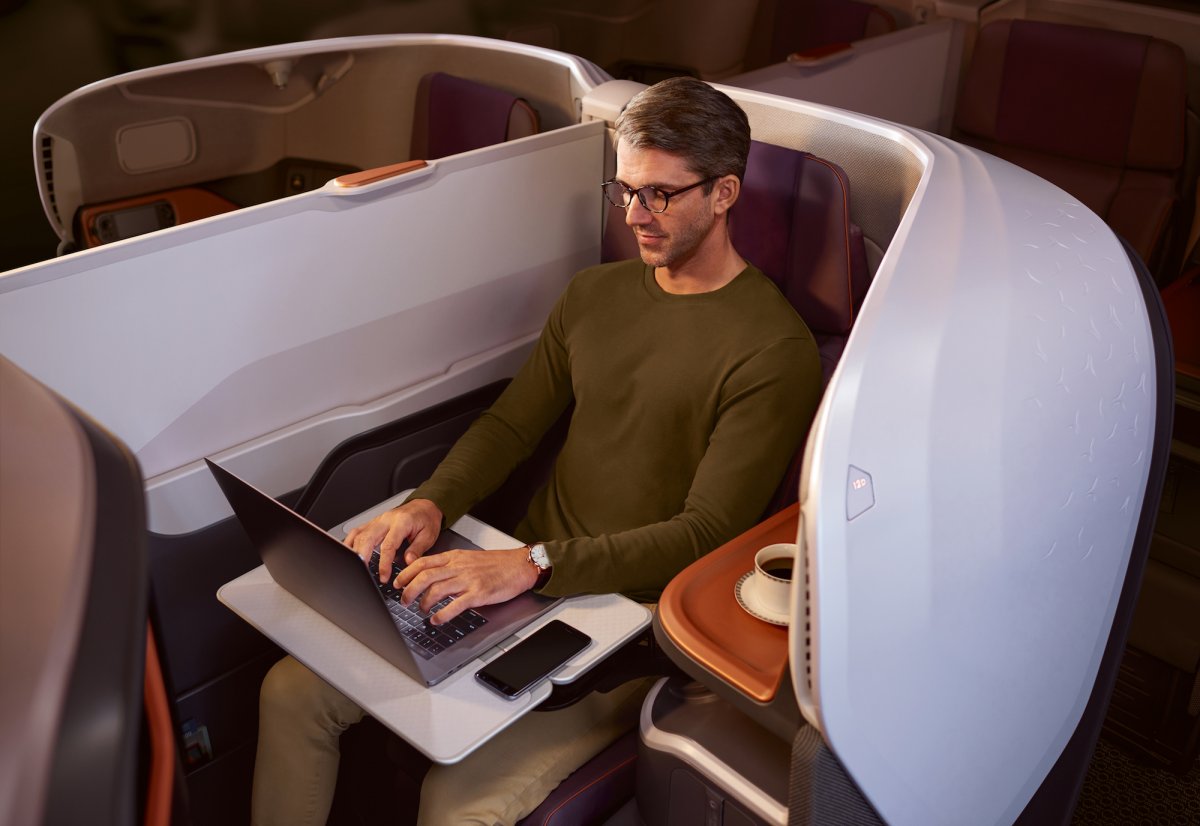 Each business class seat is 25-inches wide with 50 inches of pitch and is cocooned inside a carbon composite shell for added privacy. The seats also convert into a 78-inch long bed. Like the suite, the business class seat is also upholstered by Poltrona Frau.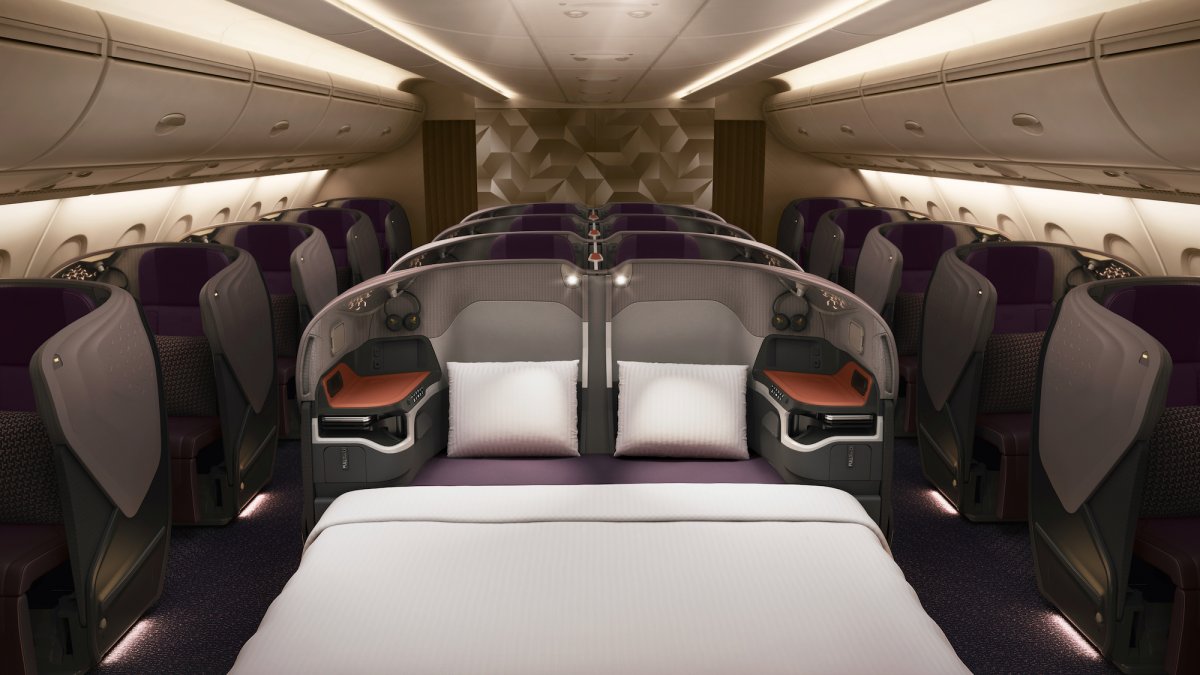 The business class seats along the centre of the aircraft can be connected to form a single bed, which is great for families travelling together.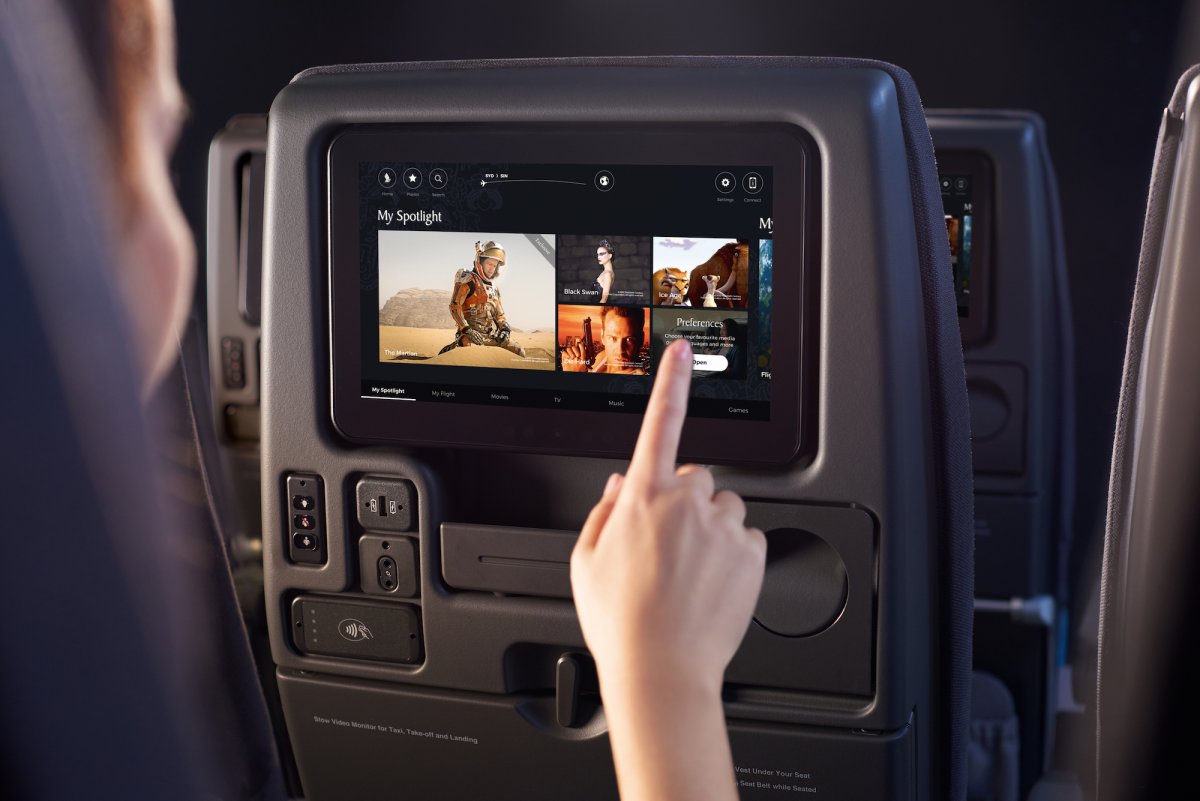 Passengers also get an 18-inch entertainment screen.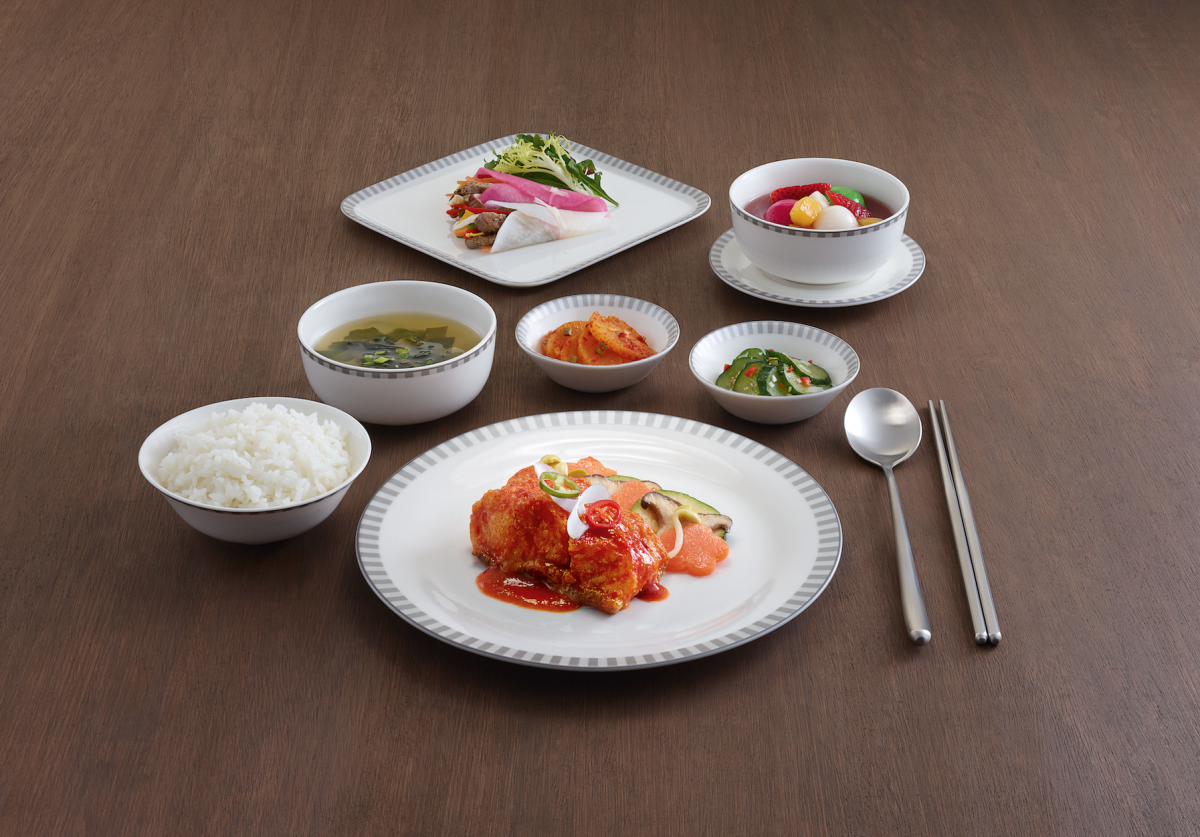 All business class meals will be served on new Narumi chinaware.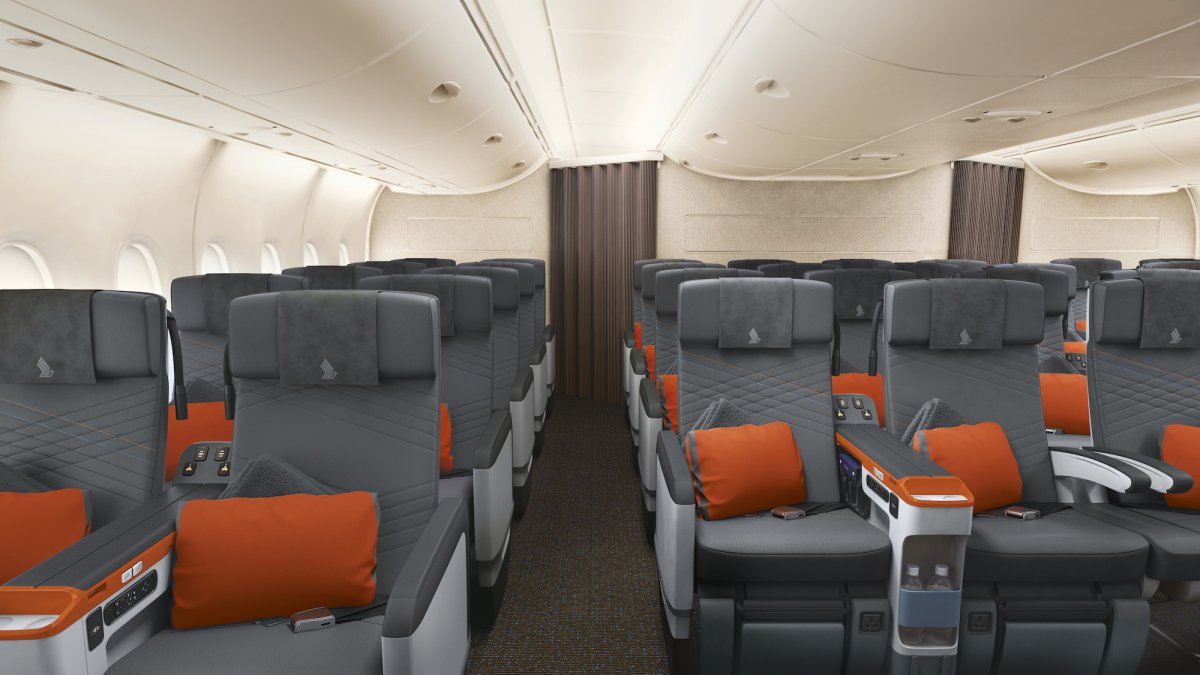 On the main deck of the A380 are 44 premium economy seats.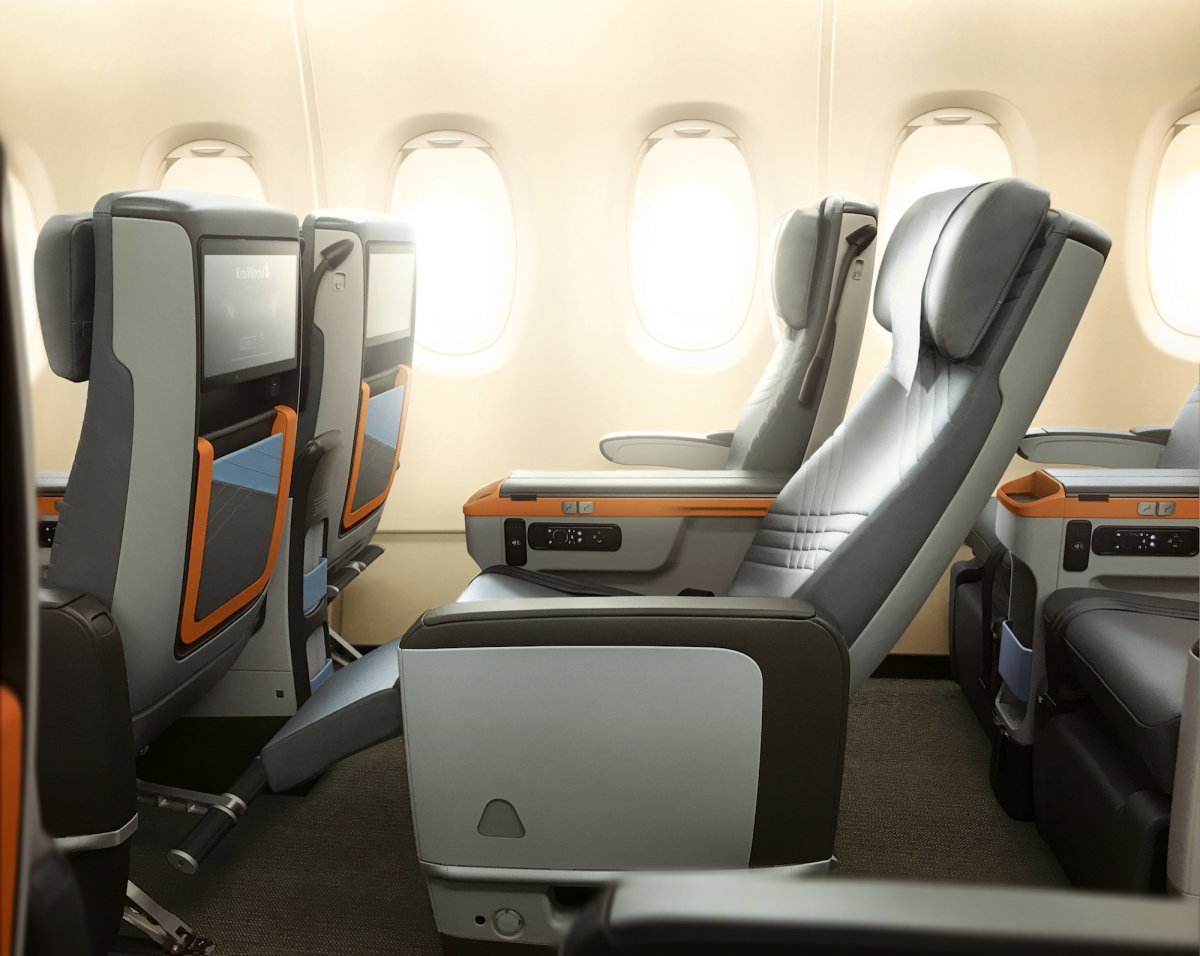 Premium economy passengers get 19.5-inch wide seats and 38 inches of seat pitch. In addition, the seats are equipped with a 13.3 inch HD screen and noise-cancelling headphones.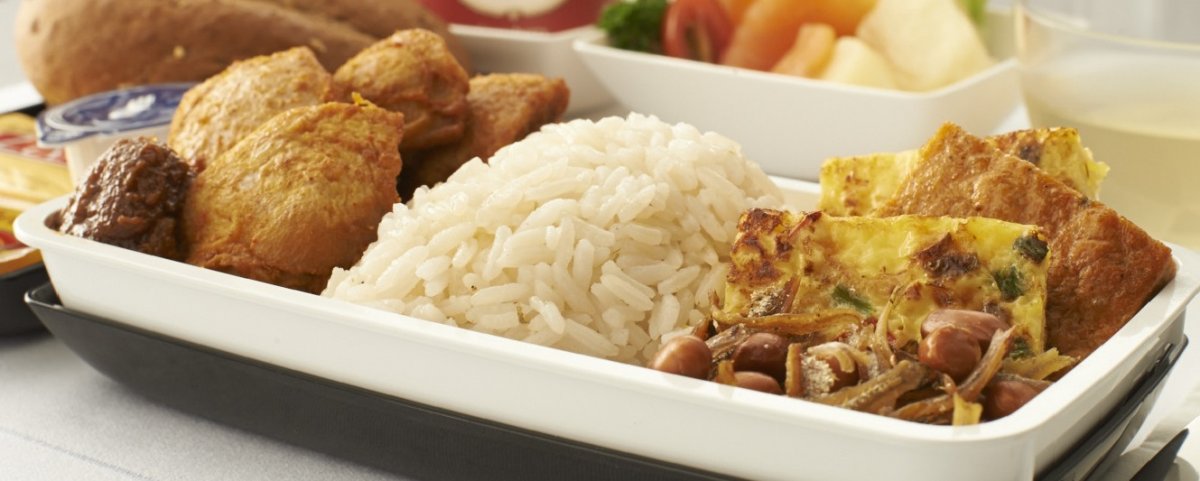 Premium economy dining looks pretty impressive as well. The menu is a mix of East and West, including nasi lemak with fried chicken, roasted chicken rice, pancakes plus scrambled eggs with maple syrup, and seafood pasta in creamed tomato basil sauce.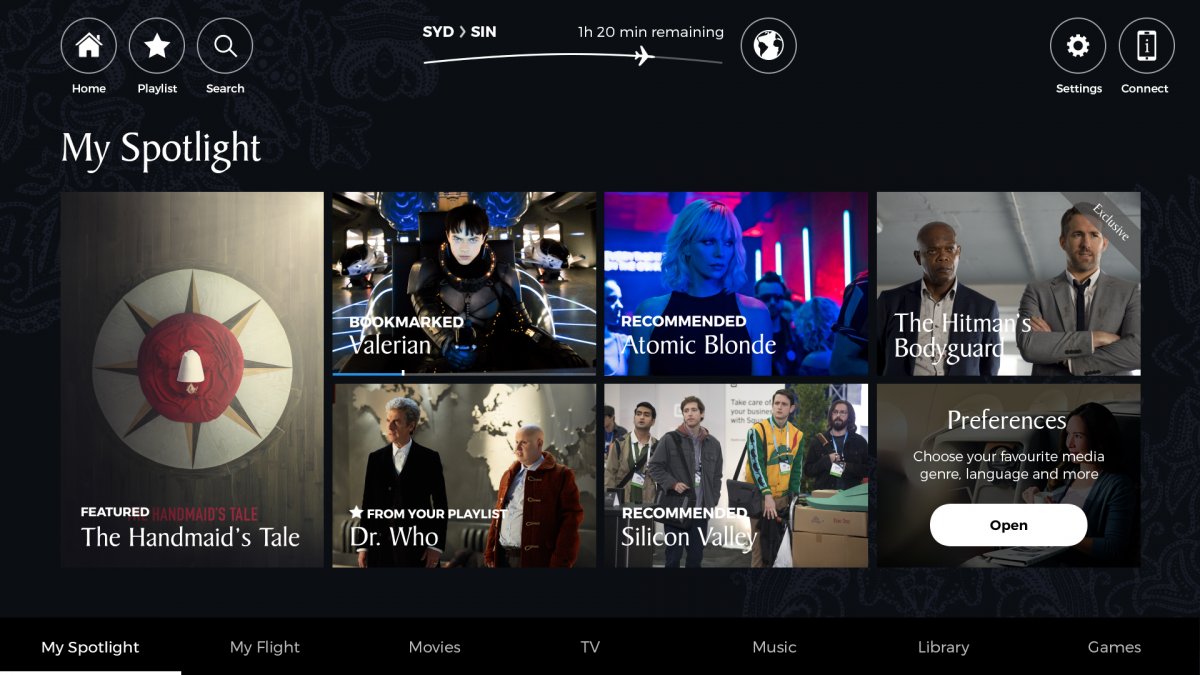 All passengers get Singapore Airlines' new KrisWorld infotainment system. The system will allow passengers to bookmark and customise their viewing preferences. The airline's 14 older superjumbos will also be retrofitted with the stylish new appointments.
More Photos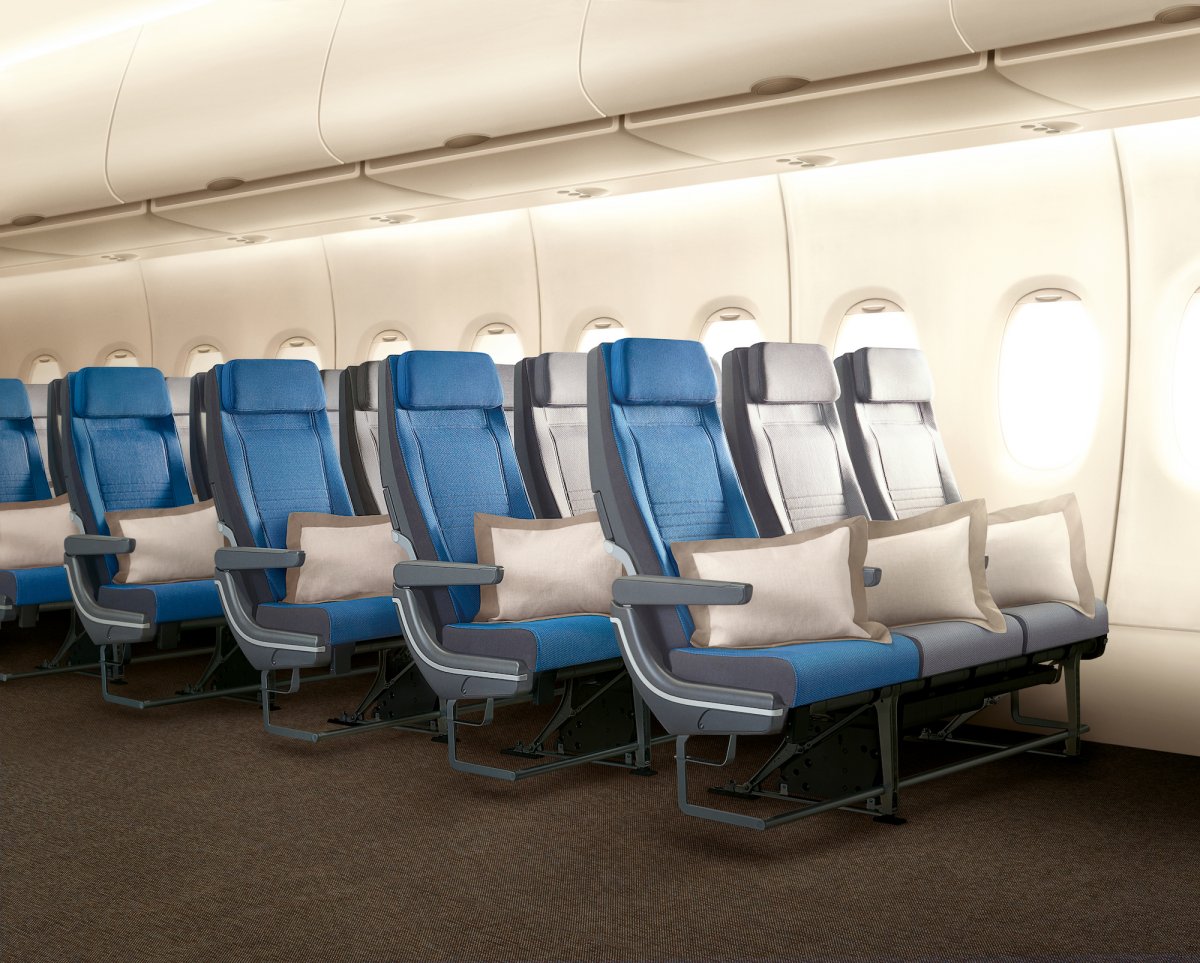 The economy cabin seats where the majority of us will spend our time.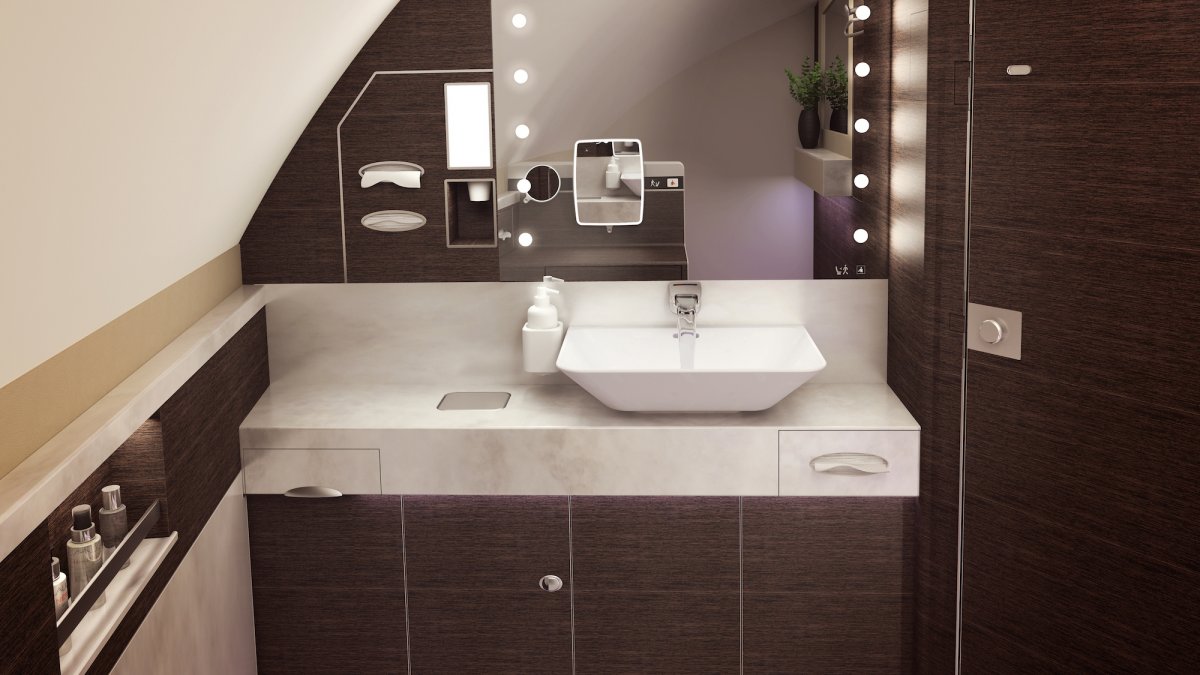 First-class suite passengers will share not one, but two bathrooms, one of which features a sit-down vanity.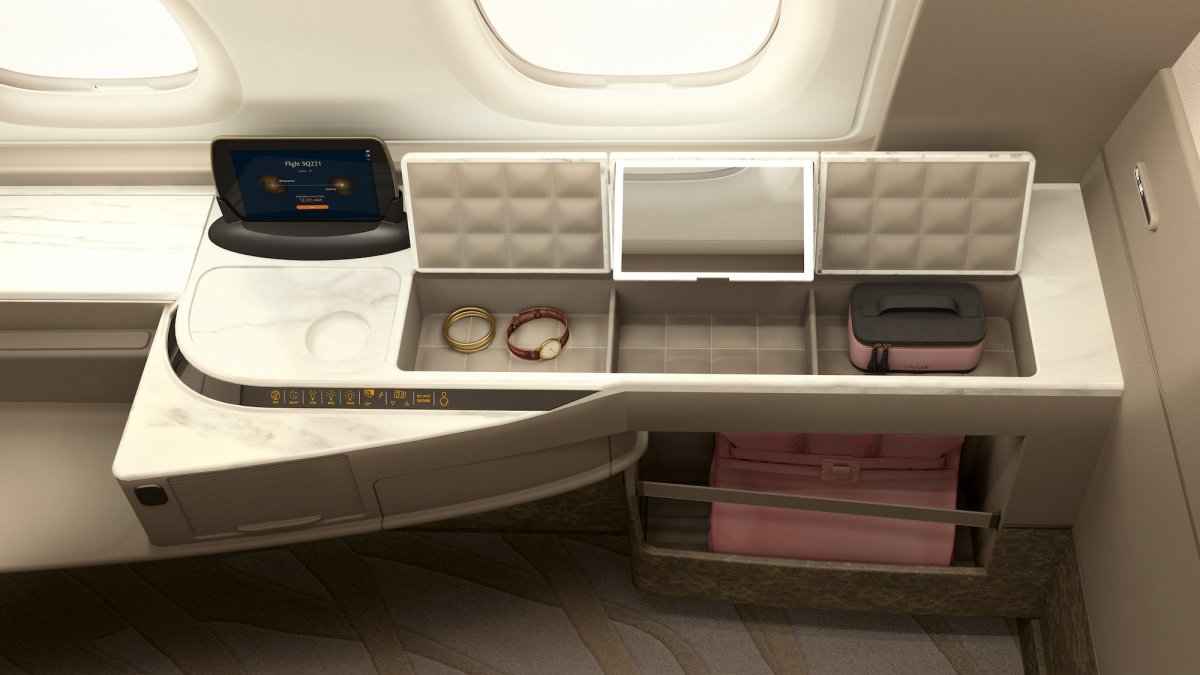 First-class suites also come with some handy storage bins.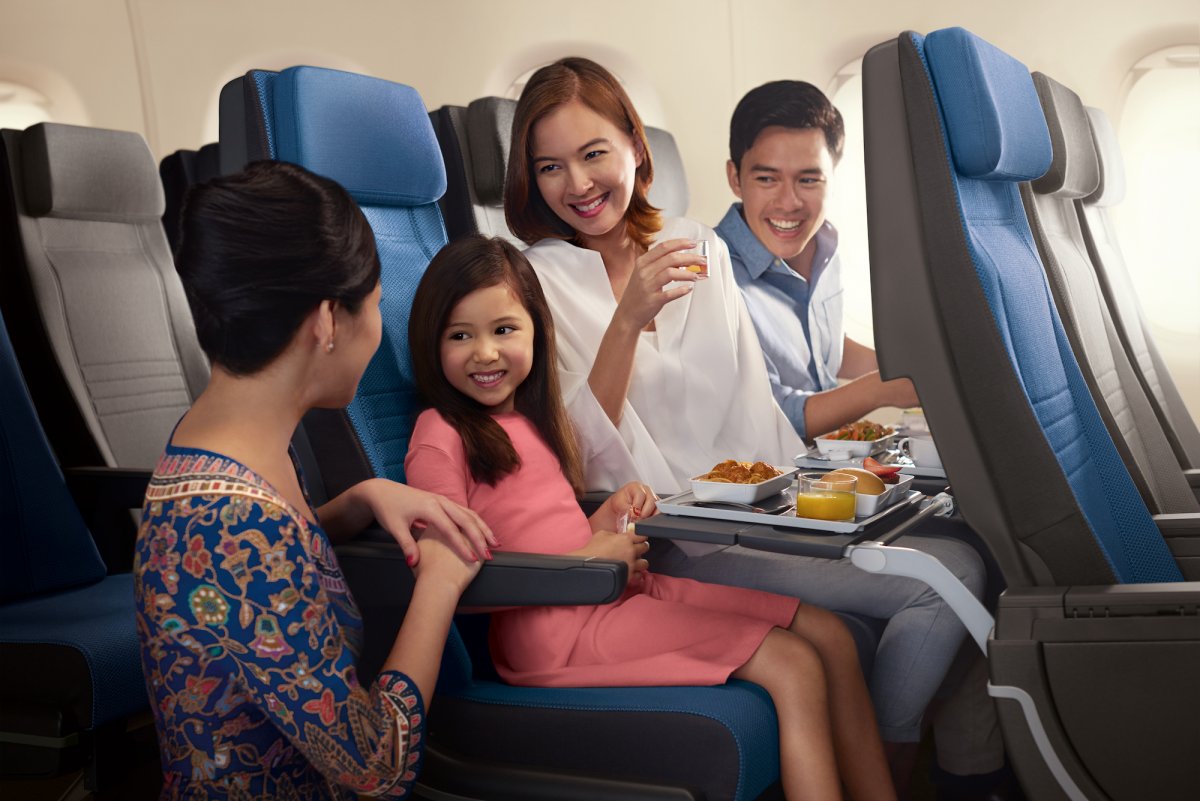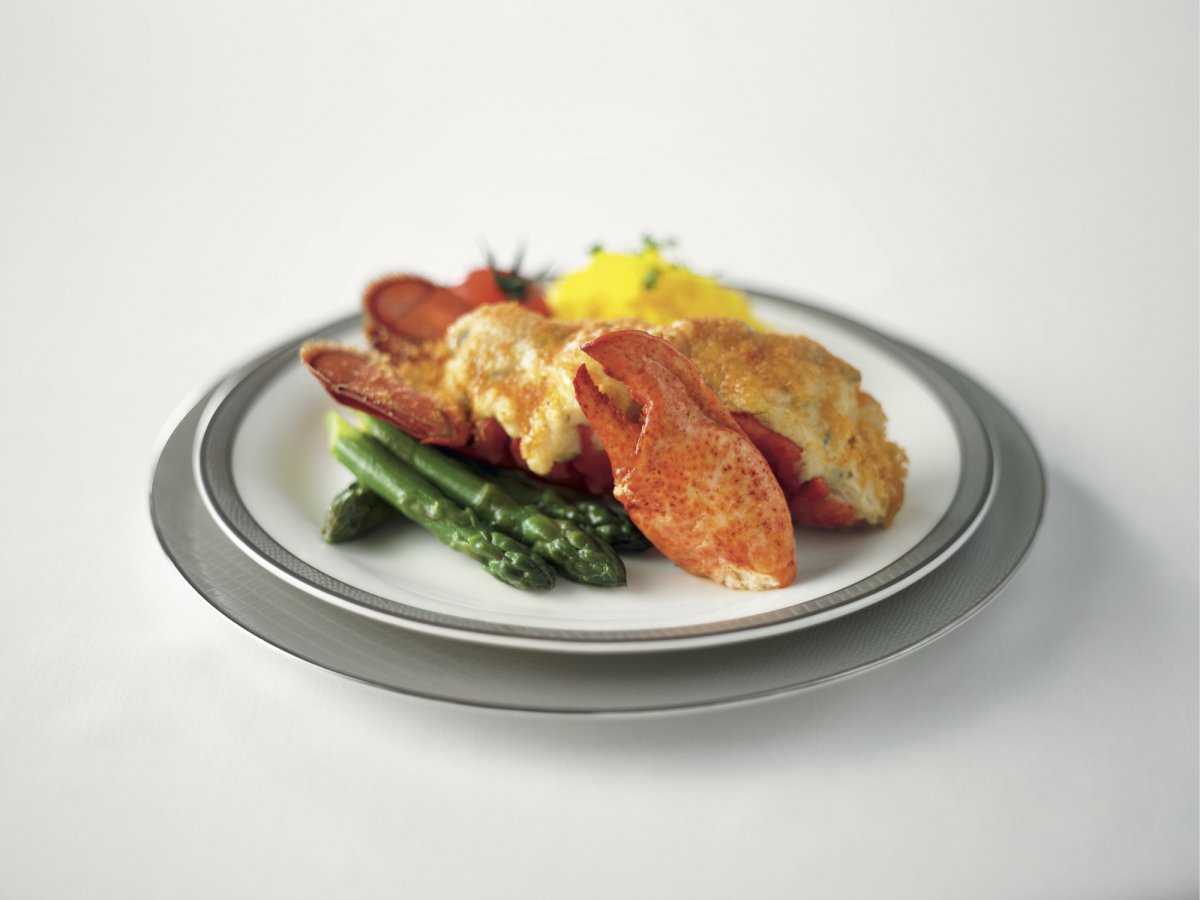 The food is served in the first-class suites are a mix of western cuisine like this lobster thermidor and Asian cuisine.