Welcome to the world's largest and most luxurious private jet — The VVIP Dreamliner B787 Dreamjet.
The plane is a remodelled Boeing 787 Dreamliner, which is a commercial aircraft that carry between 240 and 335 passengers. But this one has been transformed into a 40-passenger private jet and is so well-equipped it resembles a flying hotel.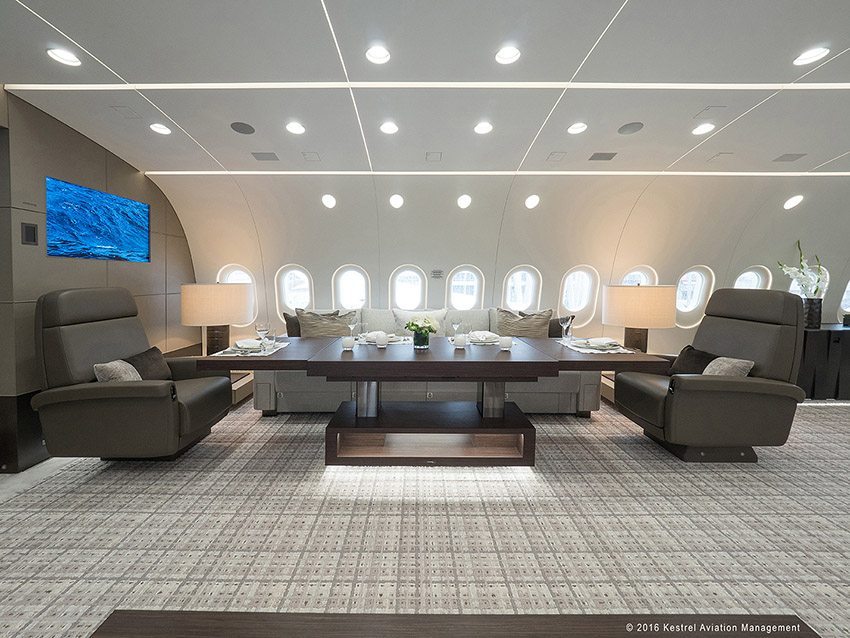 Developed by Kestrel Aviation Management, this one-of-a-kind Boeing Business Jet (BBJ) has also been dubbed the Dreamjet.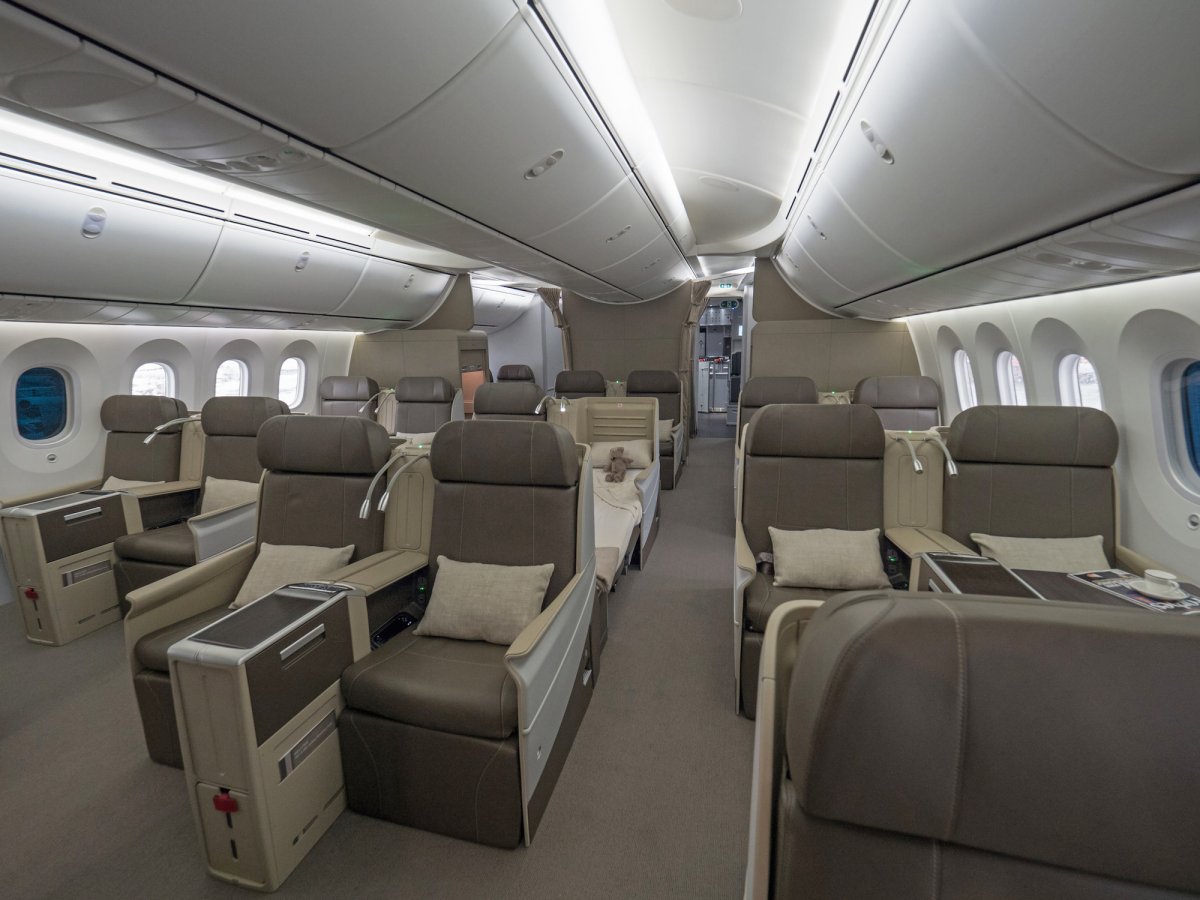 This 2,400 sq.ft., 40-seat corporate aircraft has nearly 9,800 nautical mile range and the ability to fly over 17 hours, non-stop between almost all major cities on earth.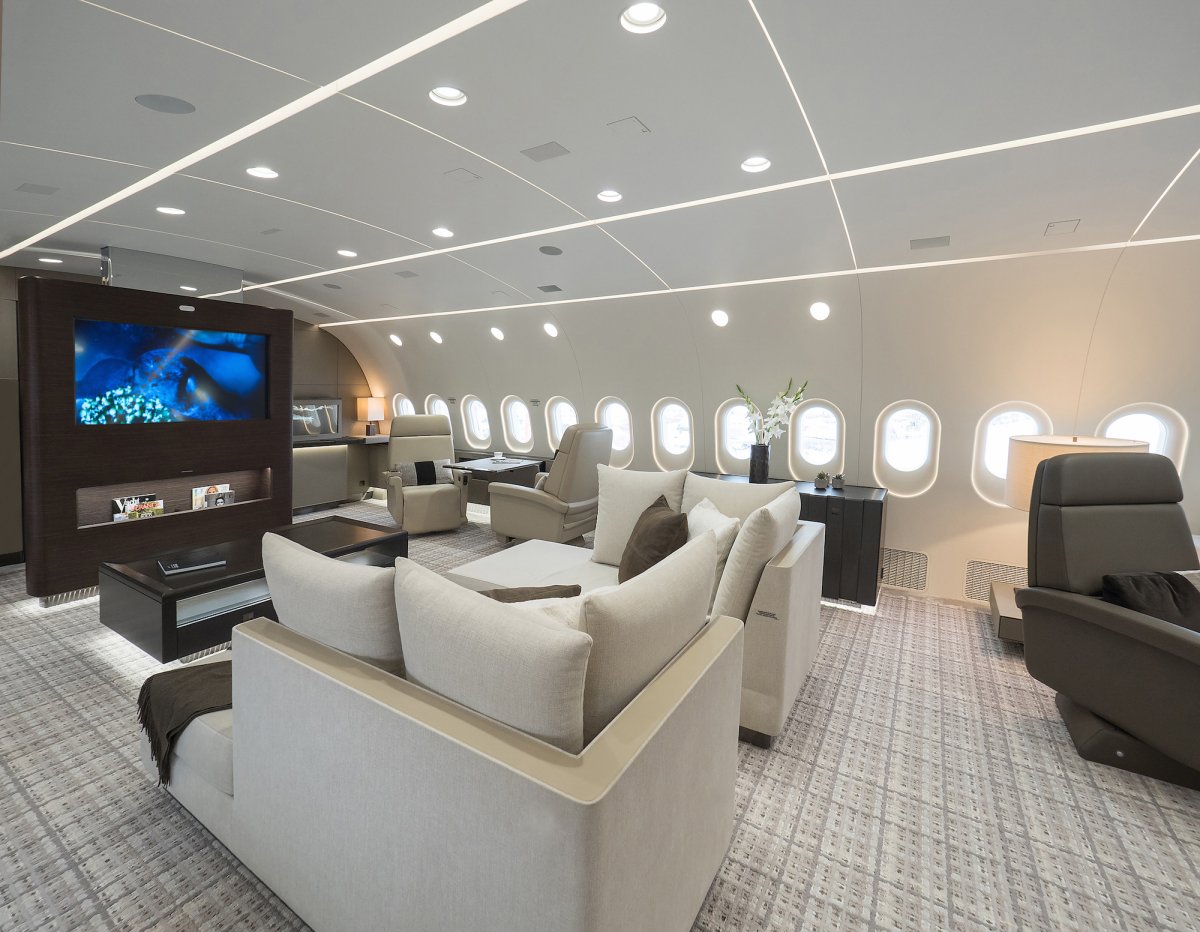 The interior was co-developed by yacht and aircraft design specialists Pierrejean Design. It has been kitted out with high domed ceilings, hardwood floors, sculptured hardwood doors and handcrafted carpets.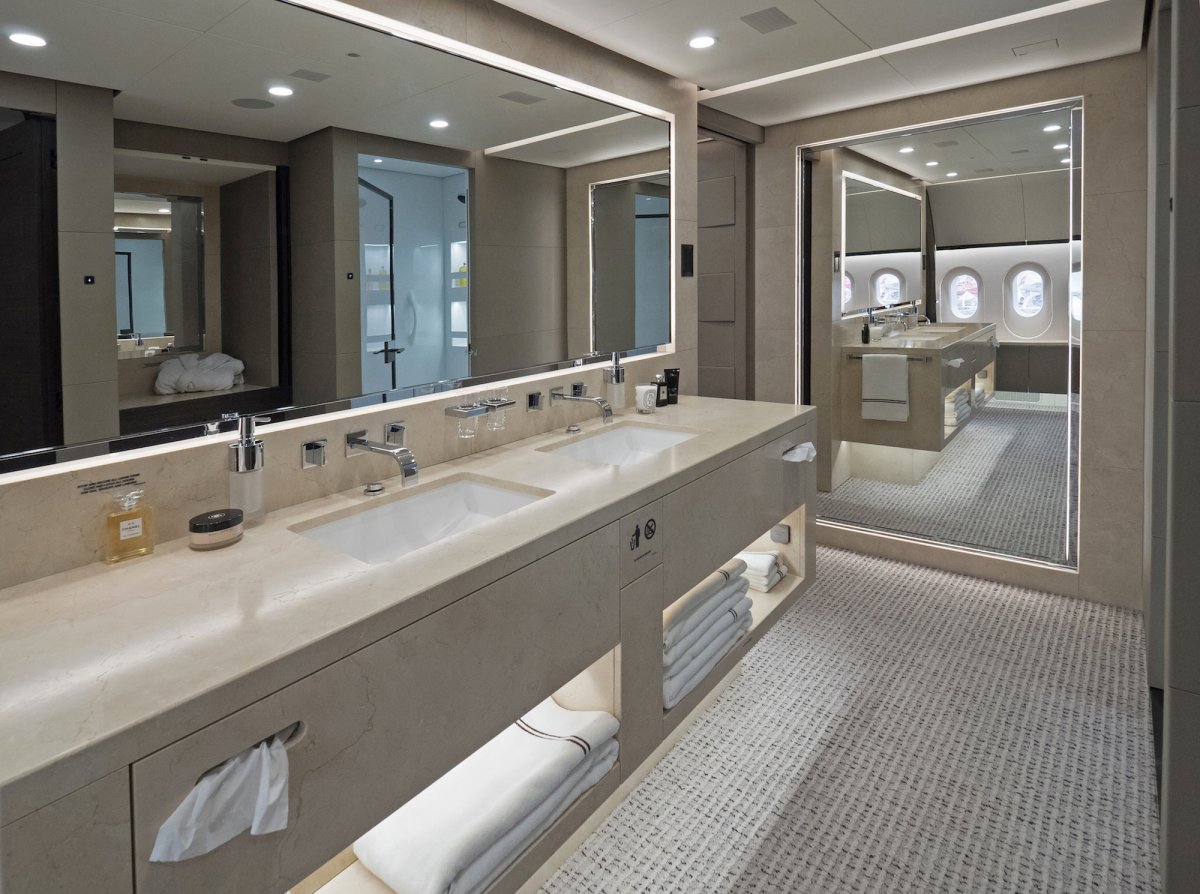 The huge aircraft, known as "the flying penthouse", features an entertainment and study lounge, dedicated dining spaces, an ensuite master bedroom with a 42-inch TV, a dressing room and an enormous hotel-style bathroom complete with a shower.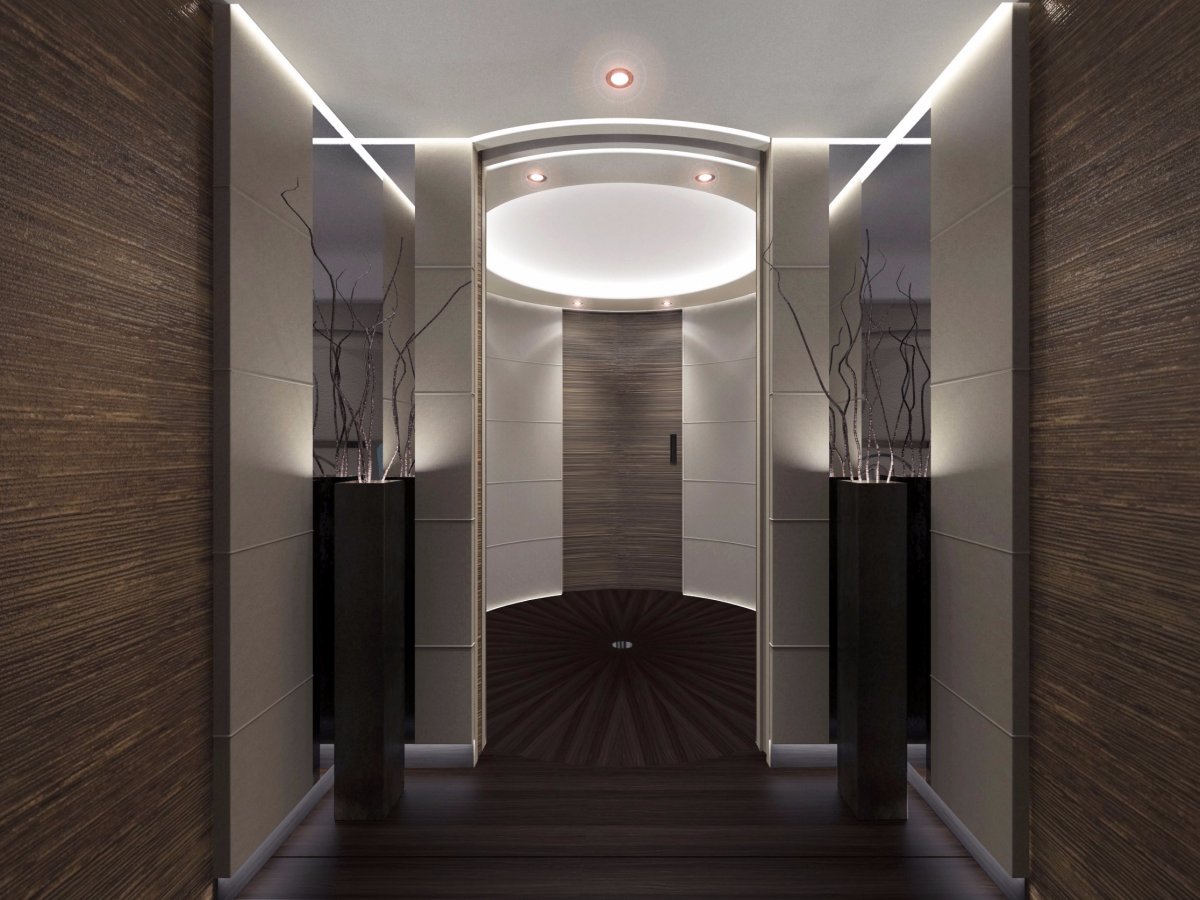 Features include a grand entry with high domed ceilings, hardwood flooring, sculpted doors, marble bathrooms, oversize shower, hand- tufted carpet with silk accents, and architectural pieces in unique materials.
Tablets located throughout the cabin control lighting, video monitors, audio, window shades and flight attendant requests.
It can be chartered for £20,000 ($26,000) an hour.
More Photos
This hallway connects the foyer and the rest of the plane. It is designed to look like a series of vertical waves.
From the hallway, you enter the main lounge.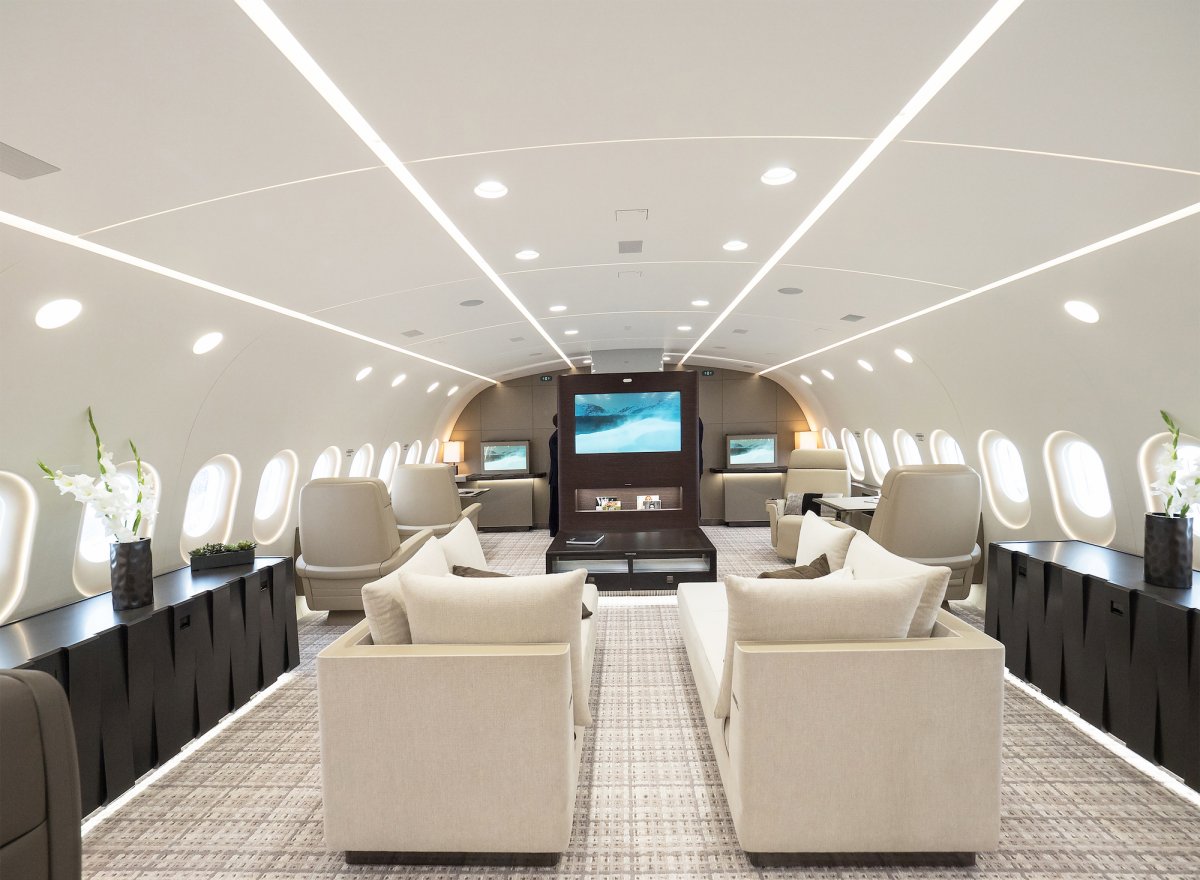 The lounge features a pair of day beds positioned in front of a large 55-inch flat-screen display. On each side of the centre screen, there are individual seats each equipped with a 24-inch screen.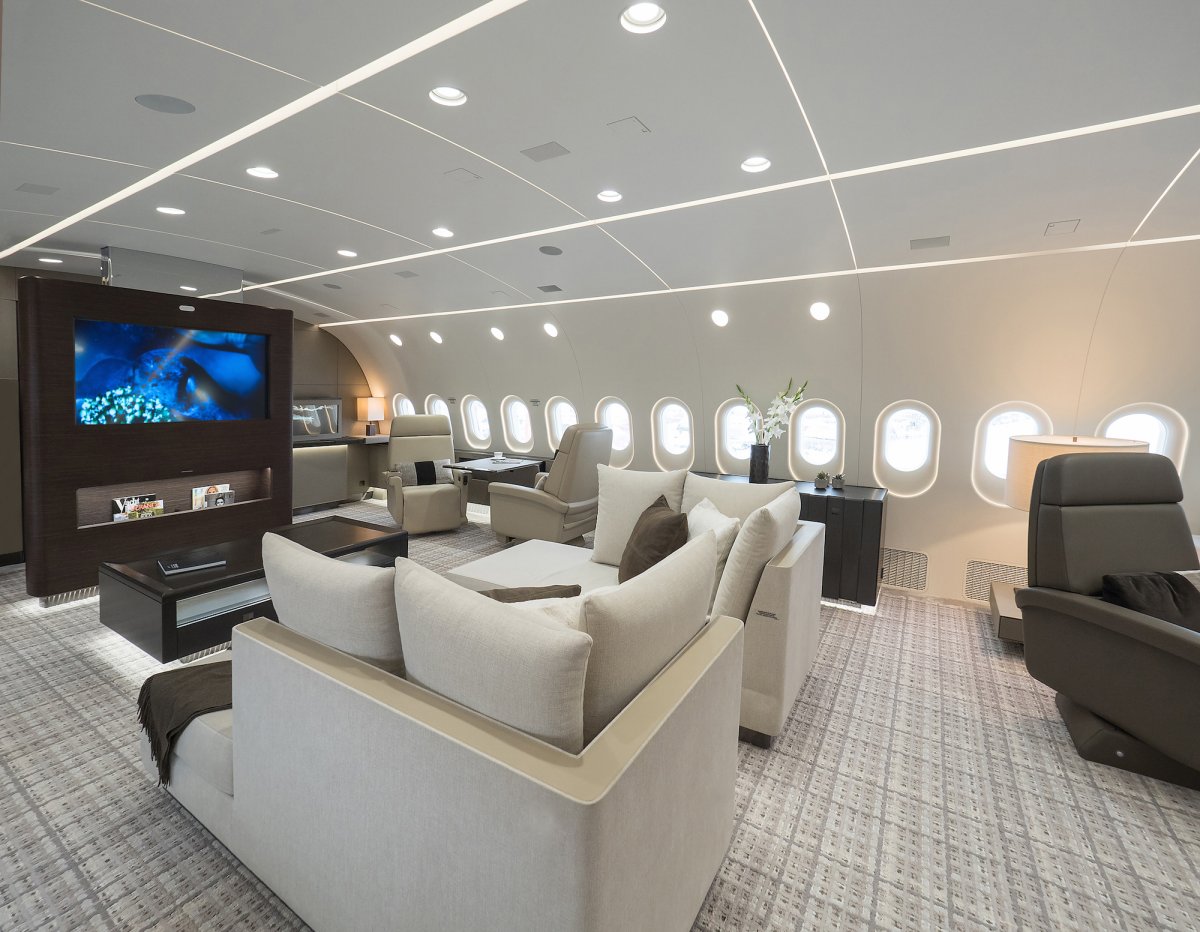 Toward the back of the plane are a pair of divans that can be turned into sleeping accommodations or used as a dining and meeting area. Also at the rear of the lounge are a pair of 47-inch screens.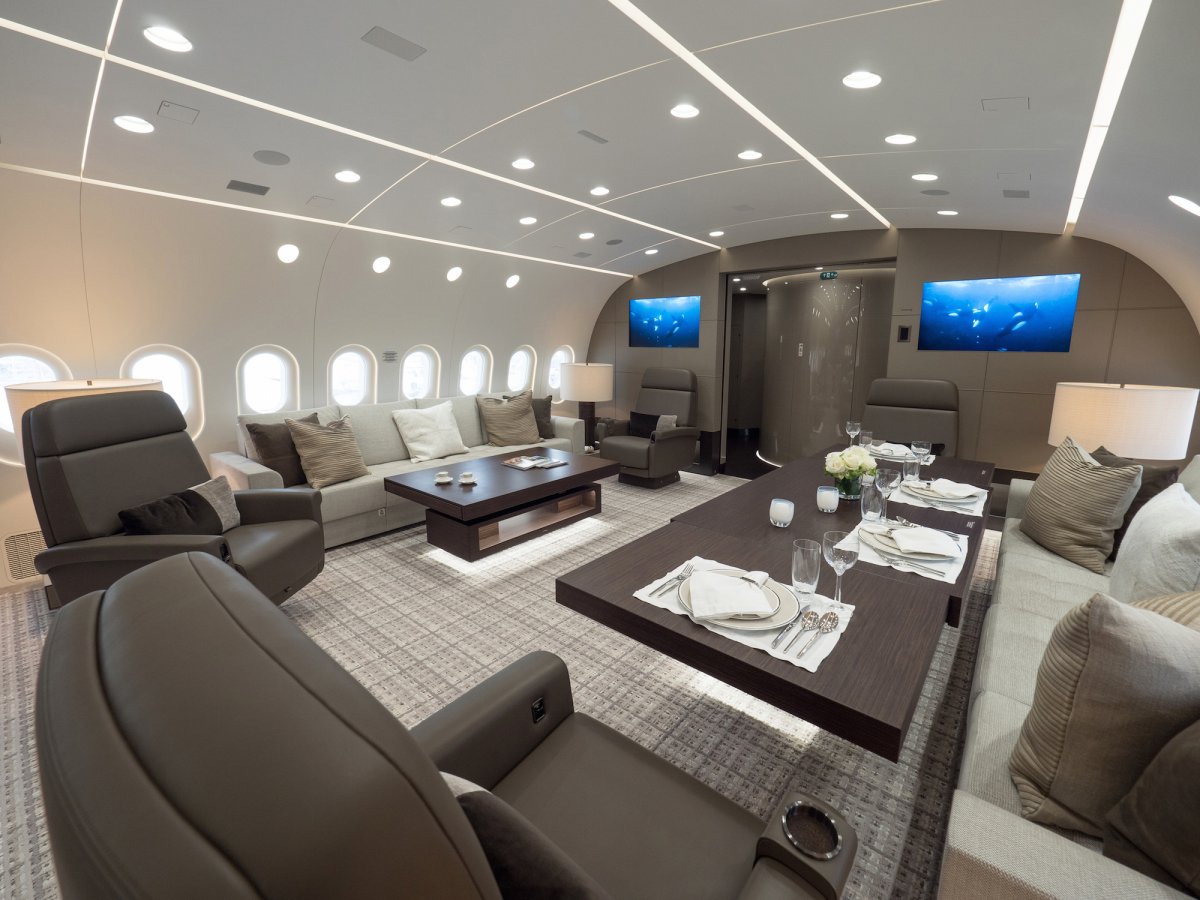 The master suite's sleeping area features a large California king-size bed.
The master suite also includes this gigantic dressing room and walk-in closet. There's a refrigerator and safe as well in the suite.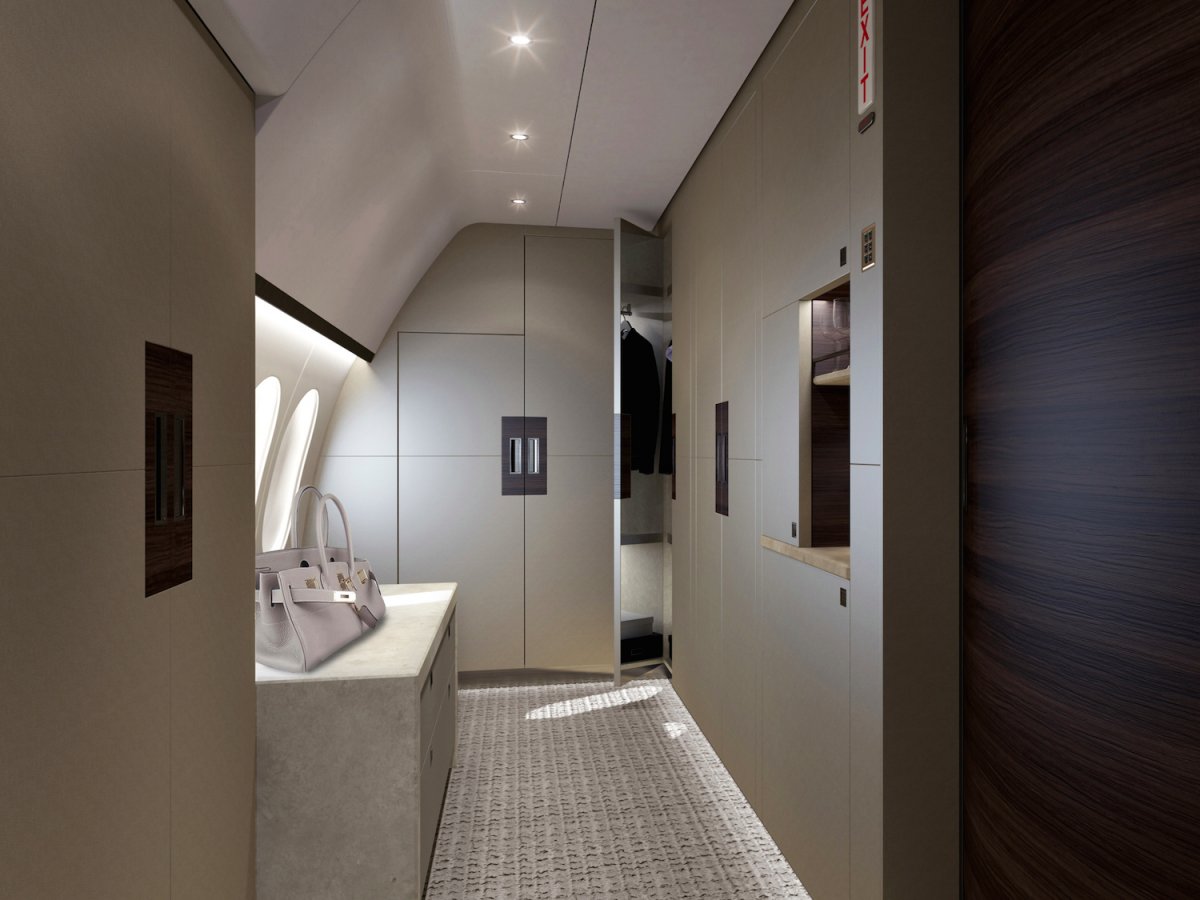 The bath area also features a double-size shower as well as heated marble floors in some sections.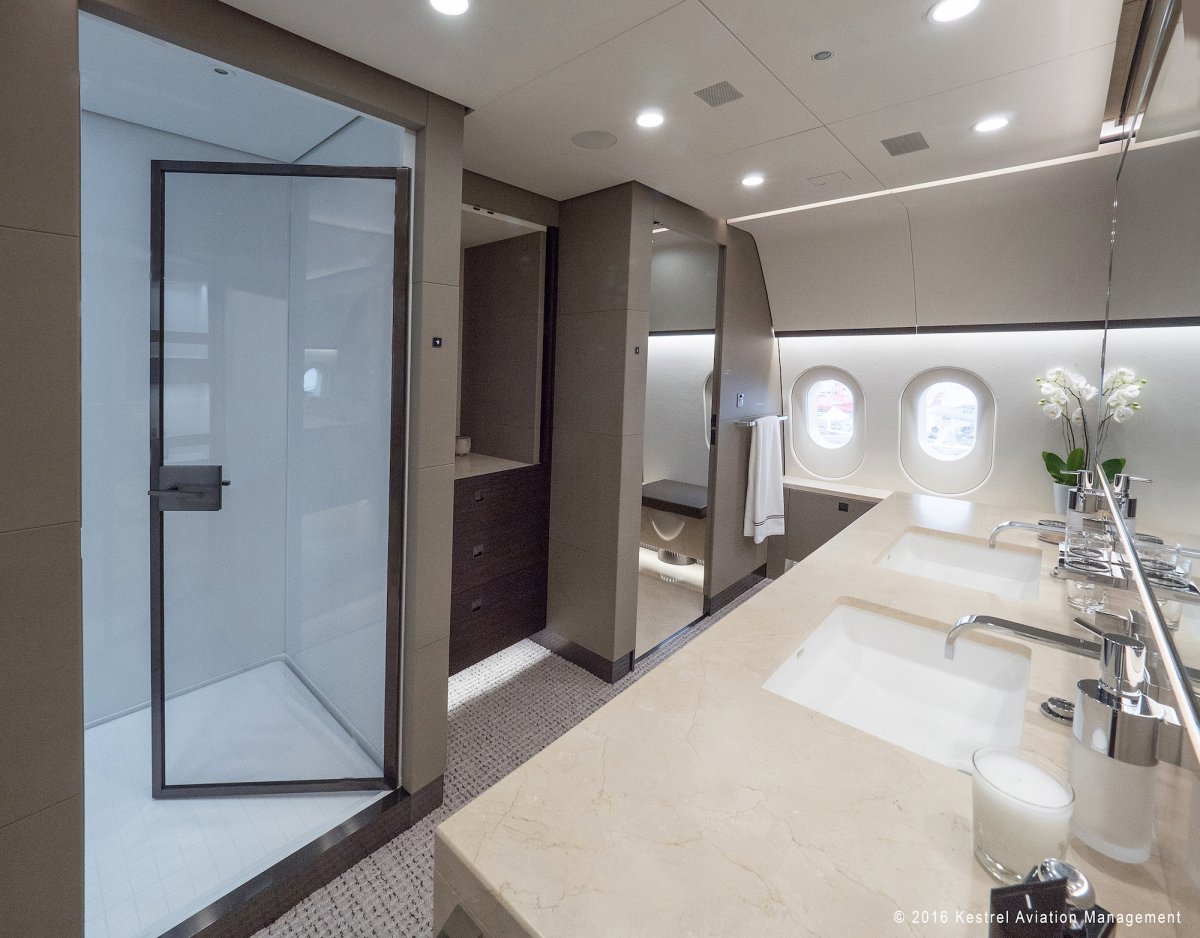 The plane is equipped with five bathrooms.