Lamborghini unveiled the latest in its line of Huracán variants, the Lamborghini Huracán Performante.
The Huracán Performante is not only the fastest Huracan, but it's also Lamborghini's most powerful V10 model ever built. The Performante comes with better Pirelli P Zero Corsa tires, a re-engineered suspension, and upgraded traction control over its predecessors. It has 640 horsepower and 443 pound-feet of torque available from the same 5.2-liter V10 as the standard Huracán but with a more stabilized, lightening-fast, seven-speed, dual clutch transmission.
Beyond the extra power, at 1,382 kilograms (just over 3,000 pounds) Lamborghini has shed 88 pounds from the Huracán thanks in part to the more extensive use of unique Forged Composite.
Most importantly, from an engineering standpoint, in the Huracán Performante is a new system called Aerodinamica Lamborghini Attiva (ALA), which is Italian for active aerodynamics. Specifically, the front and rear spoilers will electronically adjust depending on a need for less drag or for greater downforce when cornering. These aerodynamic modifications have increased downforce by 750 percent over the regular Huracán.
As for its looks, the Huracán Performante keeps the same overall body line and physique as the regular Huracán. Inside the Huracán Performante cockpit, plenty of new Alcantara and forged carbon accents has been applied to the air vents, door handles, center console, and steering wheel paddles. The Performante includes a new 12.3-inch digital driver display that reconfigures depending on driving mode: Strada, Sport, and Corsa, displaying the aerodynamic changes over the body of the car.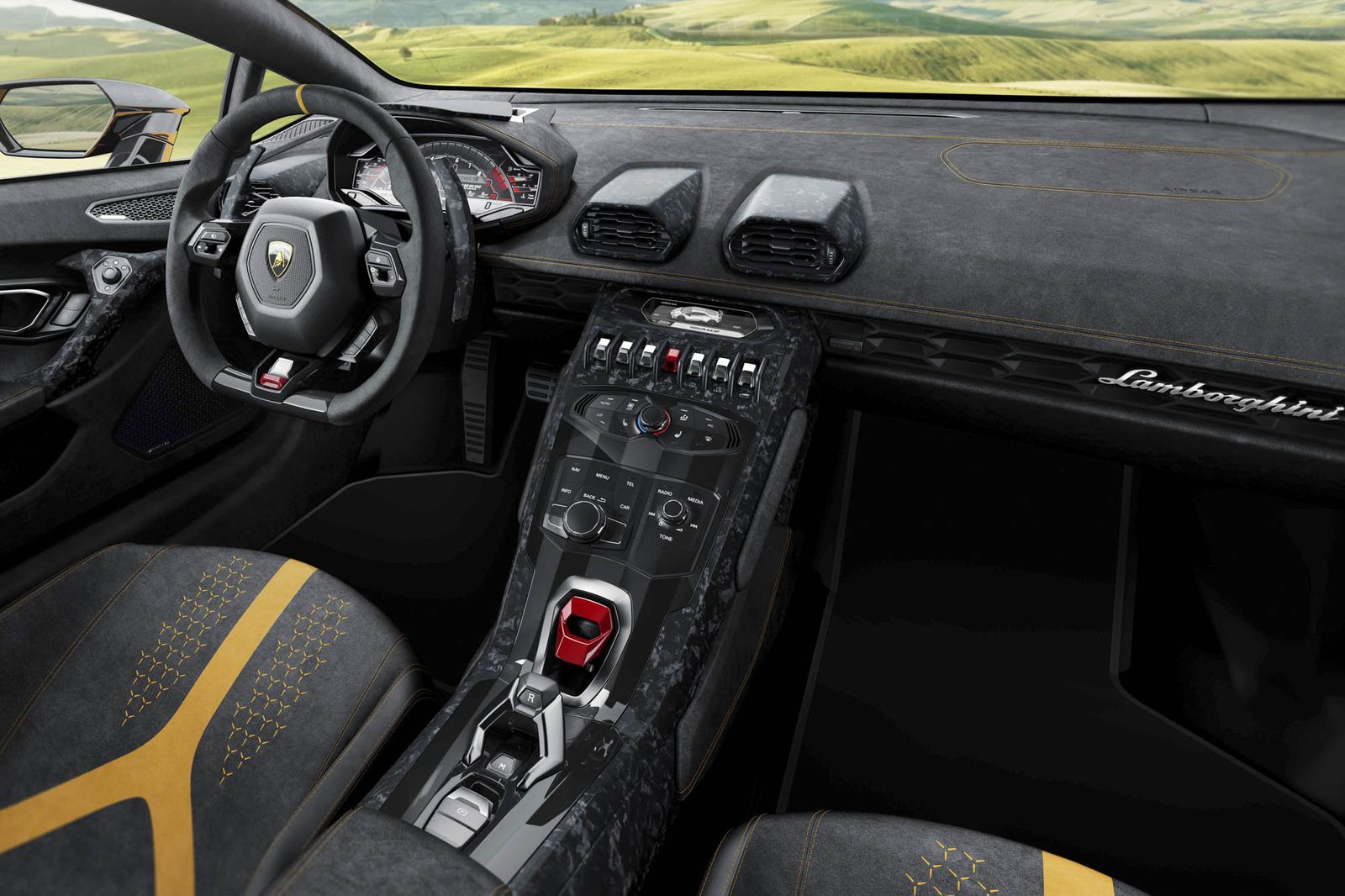 Back to the Speed
Lamborghini confirmed recent reports that the Italian supercar manufacturer sent its most extreme Huracan, the Performante, around the famed Nürburgring track in Germany for a record lap. The result was a blistering time of 6 minutes and 52 seconds, five seconds quicker than Porsche's 918 Spyder (which was the current record holder).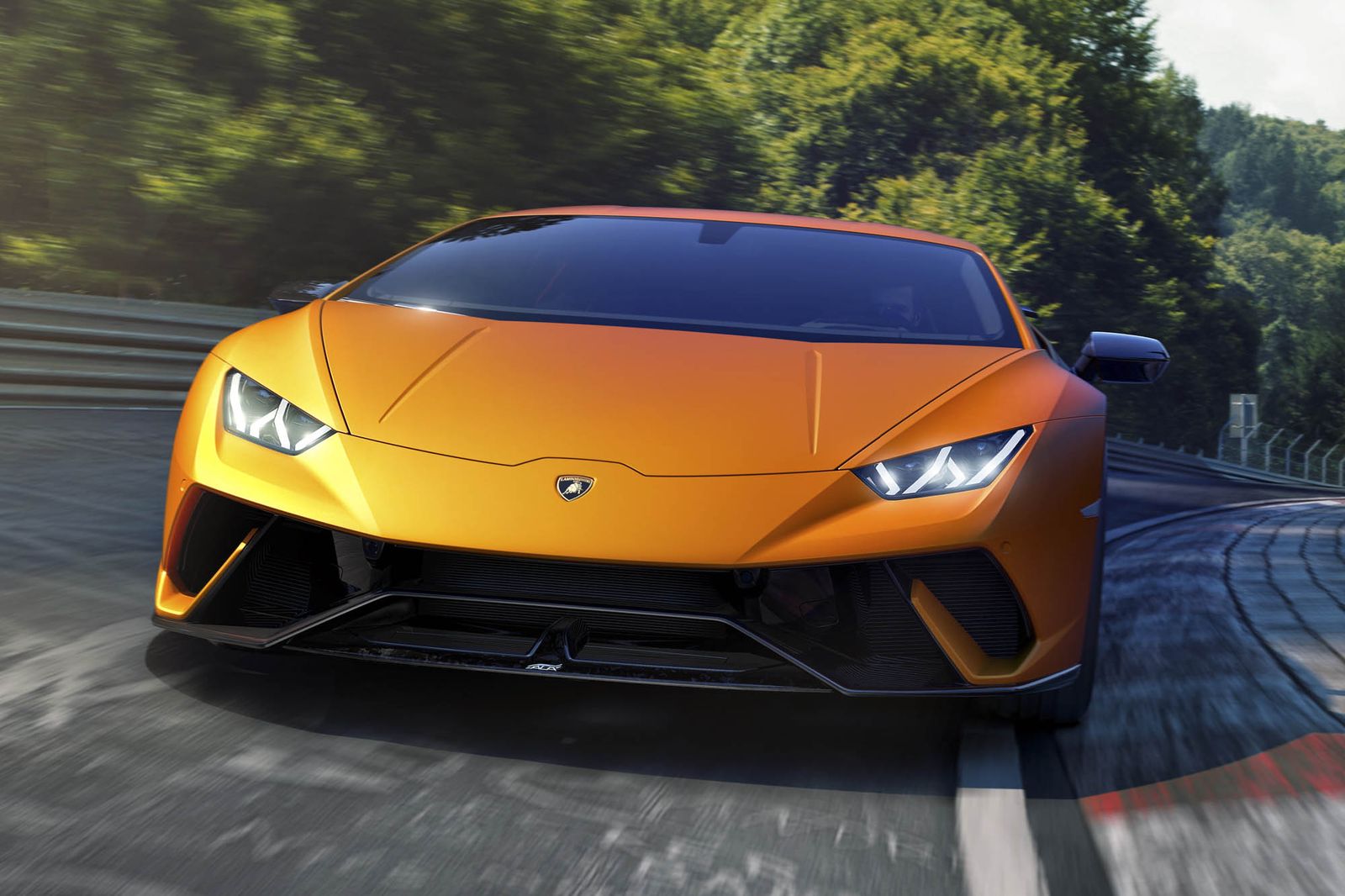 Lamborghini says that the Performante, which has a permanent four-wheel drive system and electromechanical power steering, will hit 0-60mph in fewer than 2.9 seconds with a top speed rises to 202 mph.
The Lamborghini Huracan Performante arrives this summer at a starting figure of $274,390.