The Brazilian-based aerospace company Embraer's, Lineage 1000 jet, is the pinnacle when it comes to private planes and was designed to cater to long-haul journeys embarked upon by royalty, powerful politicians, and business moguls alike.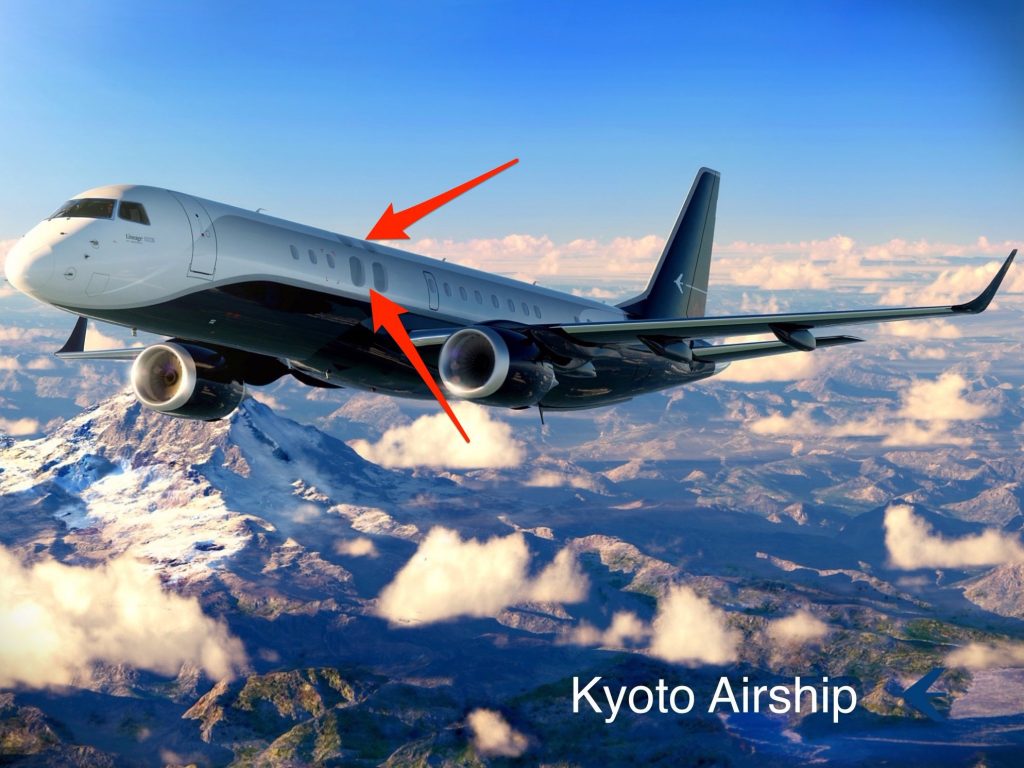 With an interior-design concept called the Kyoto Airship, Embraer has proposed to outfit its Lineage 1000 business jets with large vertical windows and skylights offering stunning panoramic views. The interior is currently available for those who are interested in ordering the company's $55 million Lineage 1000.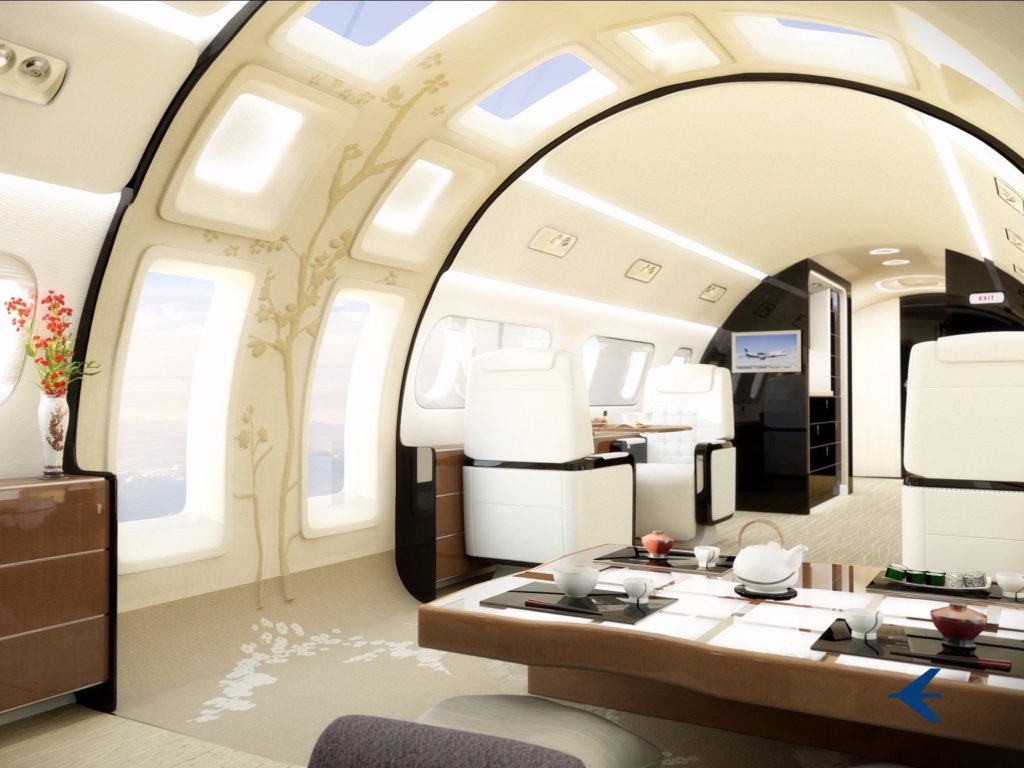 The cabin is opened up as a magnificent viewing platform, with giant rectangular windows and skylights on the ceiling, ensuring views are available whatever the seating position. Skylights aren't new to private aviation but this is the first time we've seen this on a large luxury private jet.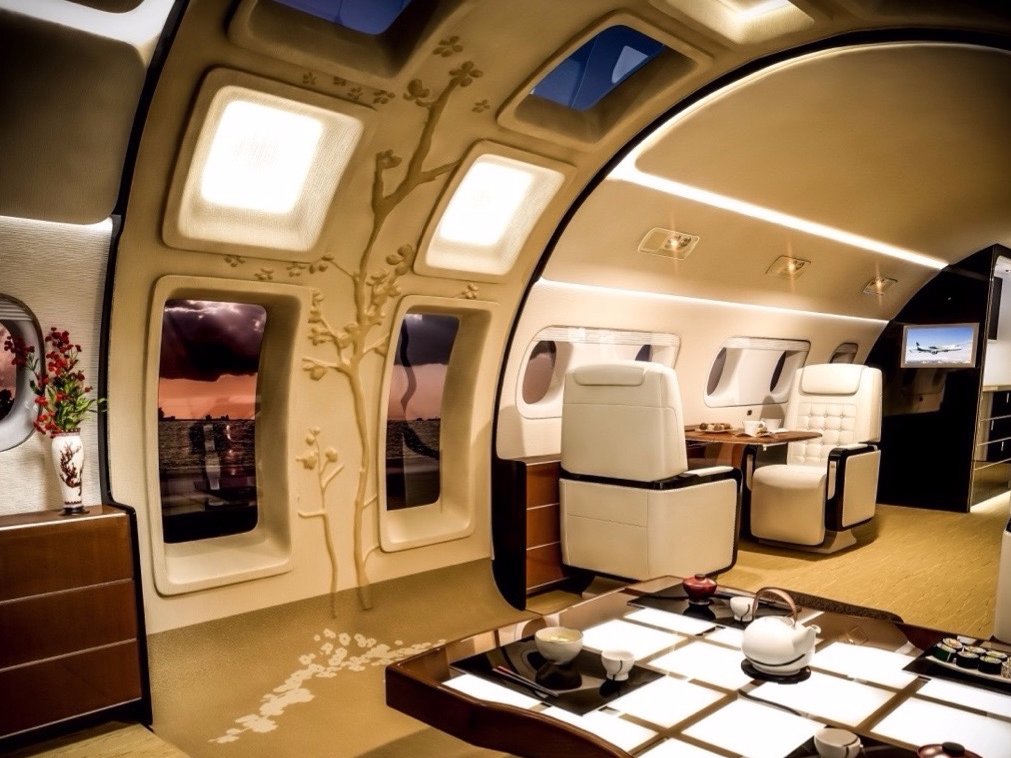 Although the large vertical windows bathe the cabin in sunlight, the production version of the interior will have to address the fact that with all that sun — you're flying above the clouds after all — could make the cabin very hot.
As well as huge windows, the lights in the cabin are also bigger, offering the customer the best of both worlds of natural and man-made light.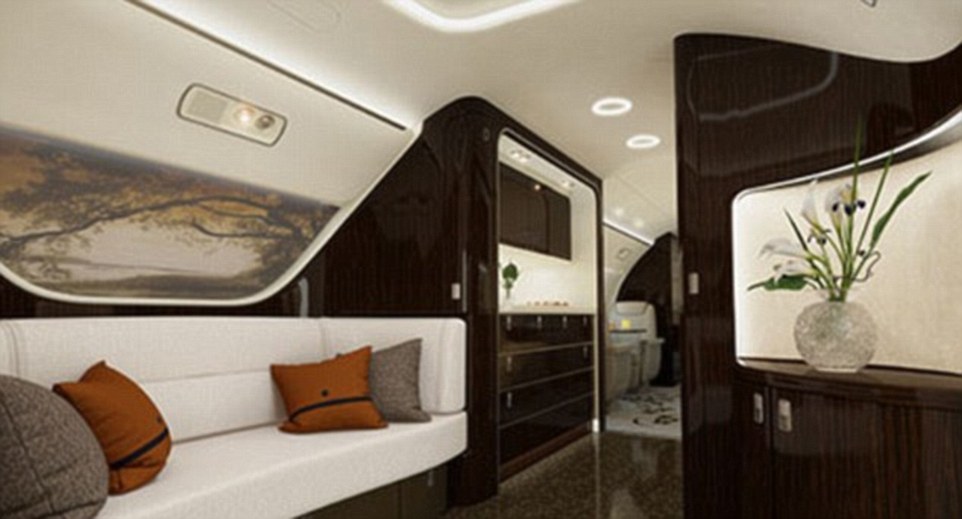 The cabin of the plane is divided into five areas, which includes a master bedroom complete with queen bed and walk-in shower. And don't worry about sharing your private bath with your fellow passengers – there are two additional toilets up front.
The central living area, measures over 8ft wide by over 6ft high and is fitted with white leather banquettes and fine wool carpets. Buyers can choose from 700 fabrics and dozens of carpet options. The luxurious private plane also boasts 323 cubic feet of onboard storage which is enough to accommodate 'loads' of luggage – shopping trip to Singapore anyone?
The kitchen has a convection and microwave oven, plus an espresso maker and a shockingly expensive $40,000 dishwasher. Plus, it's filled with gourmet vacuum-packed food and high-end wine before the passengers arrive.
And when it comes little extras, iPhone docking stations, televisions, Blu-ray players and Wi-Fi are the norm.
Take a Virtual Tour of Embraer's Lineage 1000E Executive Jet.