Luxury automaker Rolls-Royce recently unveiled a Rolls-Royce Ghost – dubbed "Elegance" – that is finished in a paint created from 1,000 crushed diamonds.
Rolls-Royce says the diamonds were "ethically sourced" and the paint was made in-house.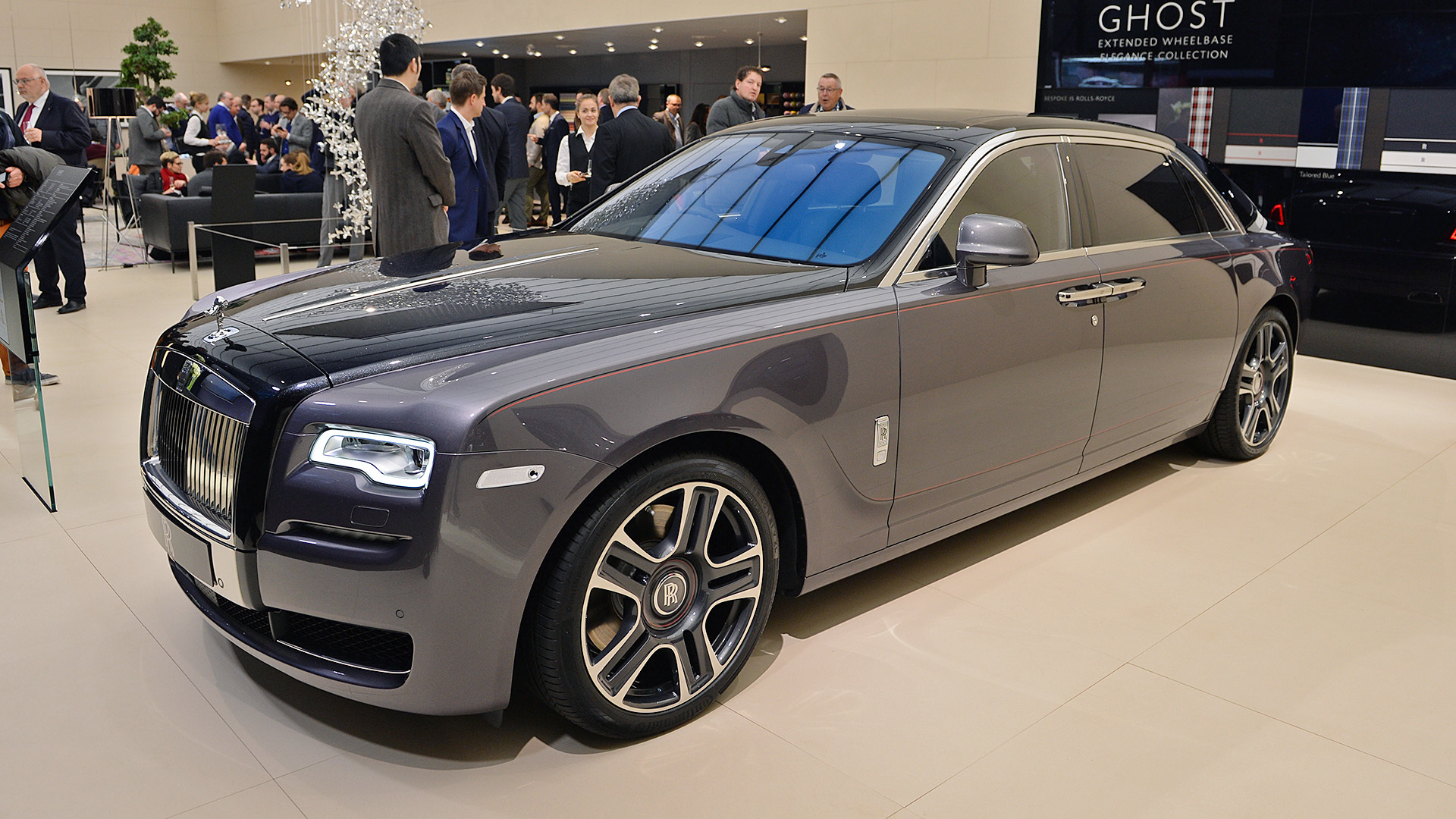 The British company arguably claims "Elegance" received "the most luxurious and lustrous exterior ever seen on a motor car, and the most expensive paint to grace the body of a Rolls-Royce."
Rolls-Royce's Technical Laboratories in Goodwood, England, spent two months working on the diamond paint. The technicians carefully examined the unique light transmission and reflection properties of diamonds, according to the British ultra-luxury automaker. The result was spectacular.
Rolls-Royce created a fine diamond powder and developed a unique paint process that included a final layer of extra lacquer to protect the diamond particles during hand-polishing.
Rolls-Royce applied the diamond paint to the top section of the car, and coach-line painter Mark Court used a squirrel-hair paint brush to apply the final touches. The flanks are accented with Mugello red and black twin coach-lines, and the centre of the 21-inch wheels are hand-painted with red pinstripe.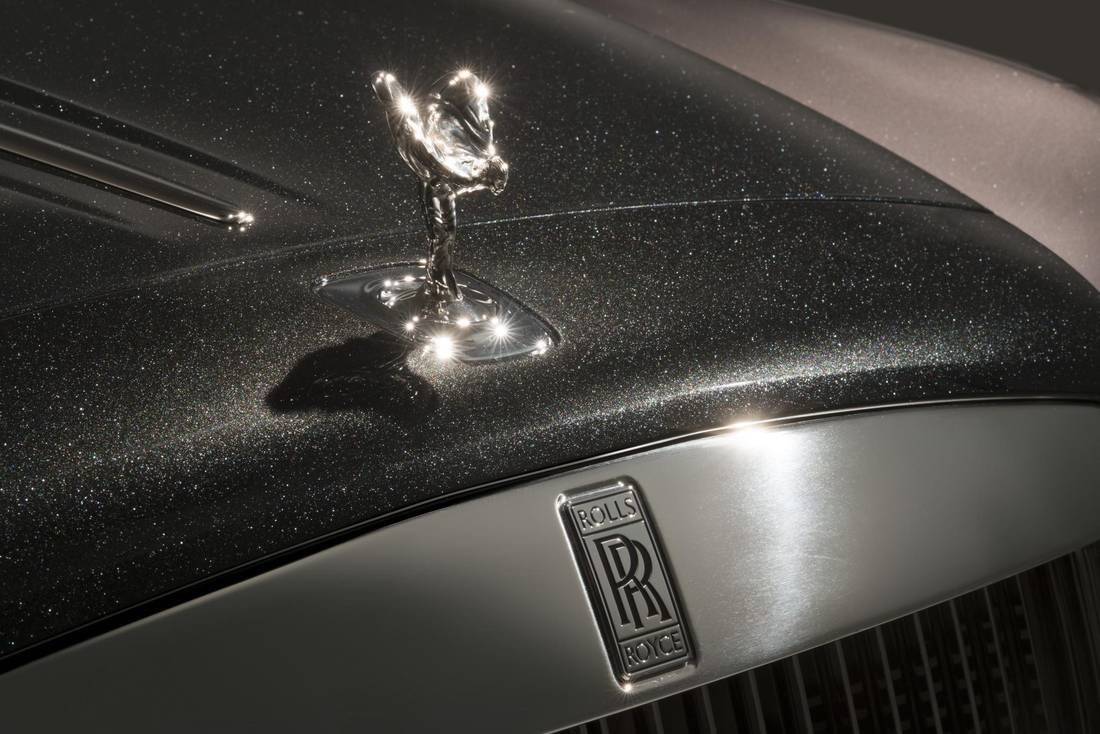 In shadow, the diamonds look like dark and light grey car paint. But when light hits the car it shimmers with tiny sparkles, even more so than you would see with a metallic paint. No special care is required to maintain the sparkle, according to Rolls-Royce.
Rolls-Royce won't say how much the paint job cost because it was commissioned by a private buyer. The unidentified owner is an individual collector of Rolls-Royce luxury cars.
Earlier this year we featured a story on – The Exclusive Rolls-Royce Built For The Super Rich
More Photos