Mercedes-Benz has updated its longest-running passenger car model, the iconic G-Wagen, which it is currently showcasing at the 2018 Detroit Auto Show.
The next-generation G-Class SUV was recently unveiled at a grand launch event, with attention focussing on its instantly recognizable and widely loved exterior styling, along with a host of new features.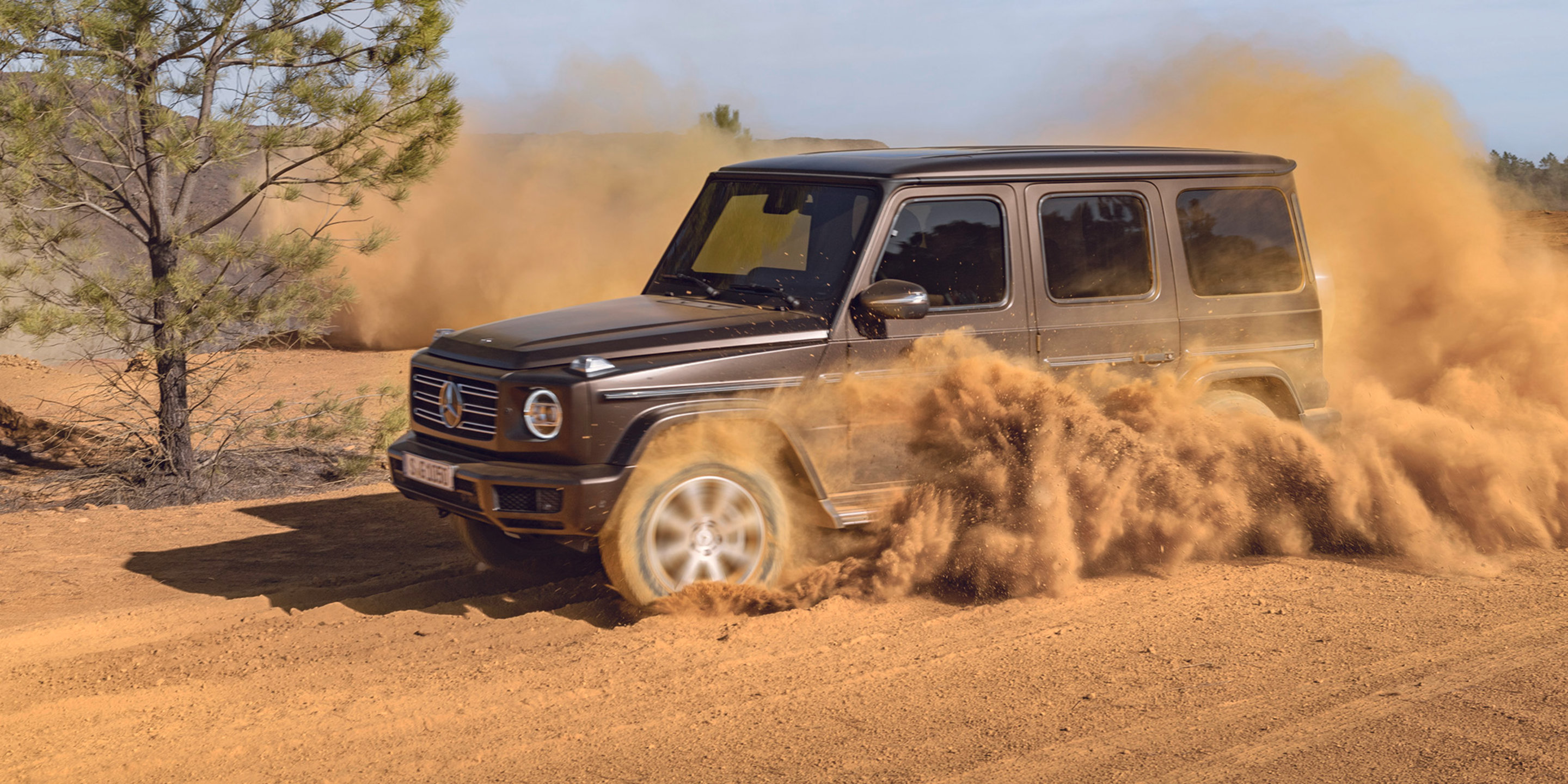 Compared to the outgoing version, however, the new G-Class is 2.1 inches longer and 4.8 inches wider, which helps to give the all-new off-roader "greater presence", along with a more spacious cabin. However, it is on the inside where the car has undergone its most impressive transformation. The G-Wagen's cabin has been updated to match the best in features and comfort offered in Mercedes's other top-end cars.
Thanks to the revised dimensions, the G-Class boasts improved cabin space over its predecessor. Front occupants get 1.5 inches more legroom and shoulder room, while rear passengers get a massive 6 inches more space for their legs and 1.1 inches for their shoulders.
Other standard seating features include a memory function for the electric driver's seat, front and rear seat heating and luxury front head restraints.
Opting for the Active Multicontour Seat Package adds various goodies like massage functions, climate-controlled seats, electric lumbar support and active air-filled bolsters that fill or empty themselves to offer more support in corners.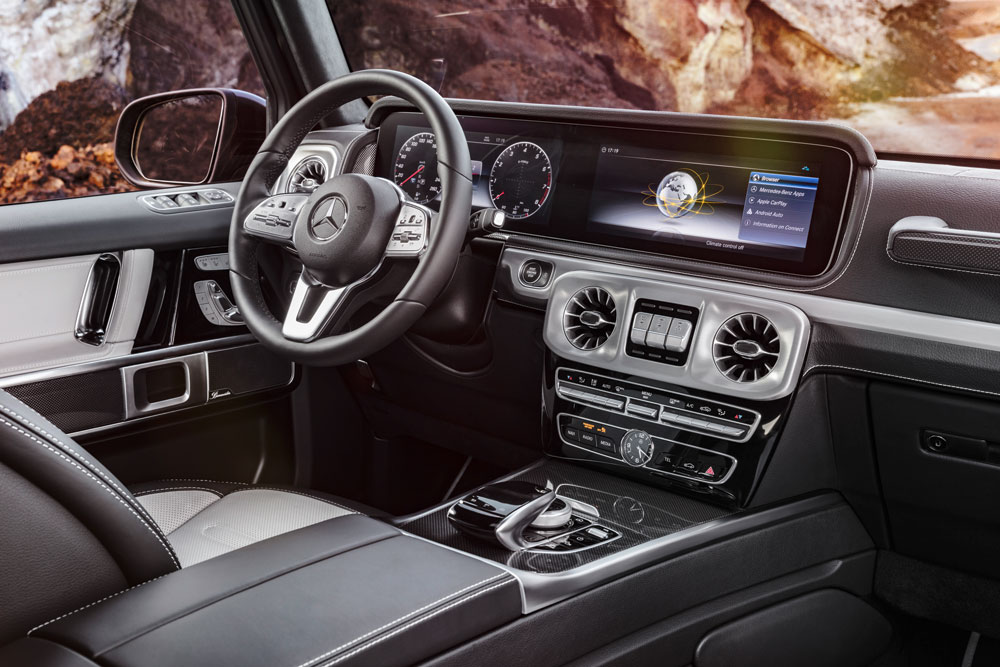 Buyers can opt for the dual 12.3-inch displays which incorporate the driver's instruments and central infotainment system, dominate the aesthetics of the front dash. While the completely redesigned instrument panel along with features such as three-zone climate control and 64 shades of ambient lighting have brought the cabin up to date.
The version launched at the recent event is powered by a bi-turbo 4-litre V8 engine, which enables 416 horsepower and 450 lb-ft of torque.
Launching globally in May, the new G-Class will kick off at $165,001.25 (€107,040.50) in its home market of Germany. It will then go on sale in America by late 2018.
More Photos