Dubai, famous for its impressive feats of architecture, luxurious 7-Star hotels, stratospheric skyscrapers, the world's largest shopping mall and tallest building, is set to open the doors to the world's tallest hotel.
Located in the Trade Center area on Sheikh Zayed Road, the Gevora Hotel is the newest addition to Dubai's lengthy list of eye-catching architectural landmarks. The Gevora Hotel will have 528 guest rooms spread right up to the 75th floor and at 356 meters high makes it the world's new tallest hotel.
The recently built hotel promises its guests "the best of Middle Eastern Hospitality and exclusivity." When open, the hotel will offer four in-house restaurants. There will be an all-day diner and coffee shop on the mezzanine floor and a fine dining restaurant on Level 12. A pool bar offering panoramic views of its surroundings completes the line-up of restaurants with the main pool deck with a swimming pool.
Adjacent to the pool bar you'll find a state-of-the-art health club and jacuzzi. The health club on Level 12 includes state-of-the-art facilities and separate ladies' and men's gyms. There will also be a luxury spa on Level 12.
Room options vary from a deluxe room up to a two-bedroom suite. The smallest deluxe rooms measure 46 sqm, with the largest two-bedroom suite measuring a massive 85 sqm.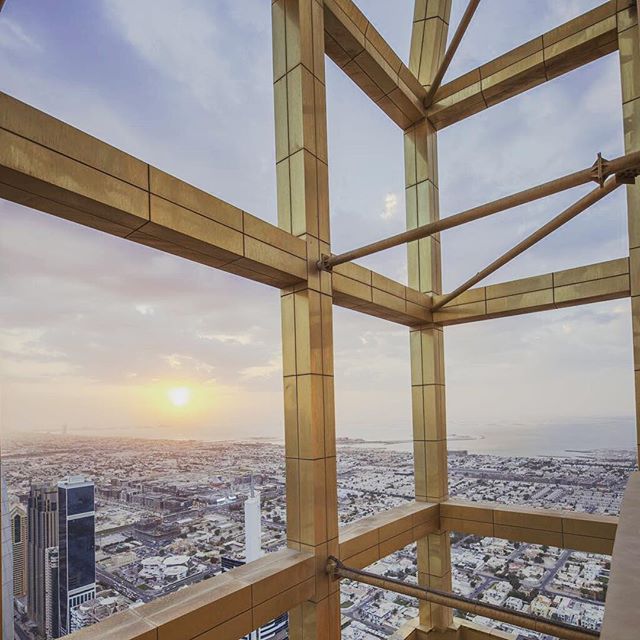 Currently, the world's tallest hotel is also in Dubai, the JW Marriott Marquis which opened last year and stands at 355-metres, meaning the new opening will beat it by just one meter. To put its huge stature in perspective, Gevora Hotel will be more than three times taller than Big Ben, 56 meters taller than the Eiffel Tower, and around equal to the length of three football pitches.
The property is scheduled to open in the first quarter of 2018.
For more information go to www.facebook.com/gevorahotel/.