There are homes, there are mansions and then there are palaces. Lennar CEO Stuart A. Miller proposed development at 11 Star Island can only be described as a palace.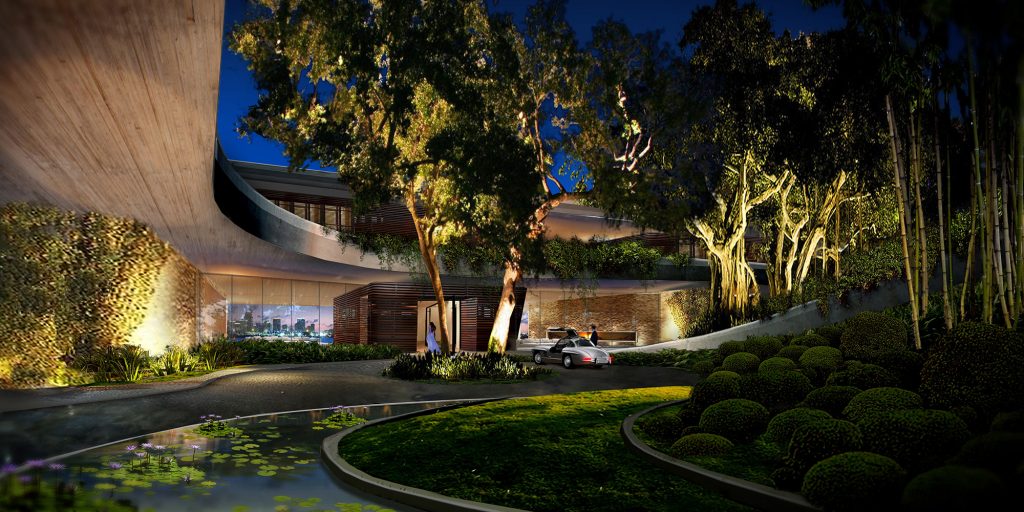 Stuart A. Miller, one of the biggest homebuilders in the U.S. is building himself a new compound on Miami Beach's Star Island. As first reported by The Real Deal, the home is designed by architects Robert Moehring and Francisco Llado of Domo Architecture + Design Studio. Located on three single-family lots encompassing 120,000 square feet at 11 Star Island, Miller's palace will total 70,133 square feet in two stories, with two other guest houses on the property.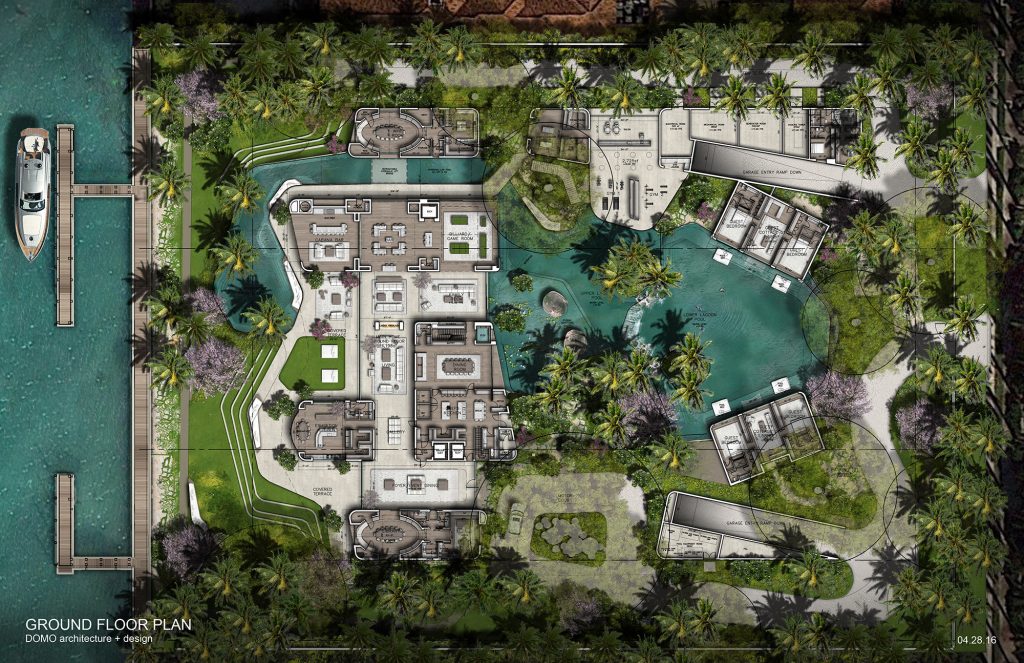 Miller's palace would have five bedrooms on the second floor, two separate guest houses around the lagoon and a maid's suite. There would be five kitchens, including a chef's kitchen and smaller kitchens near the guest rooms and on the second floor.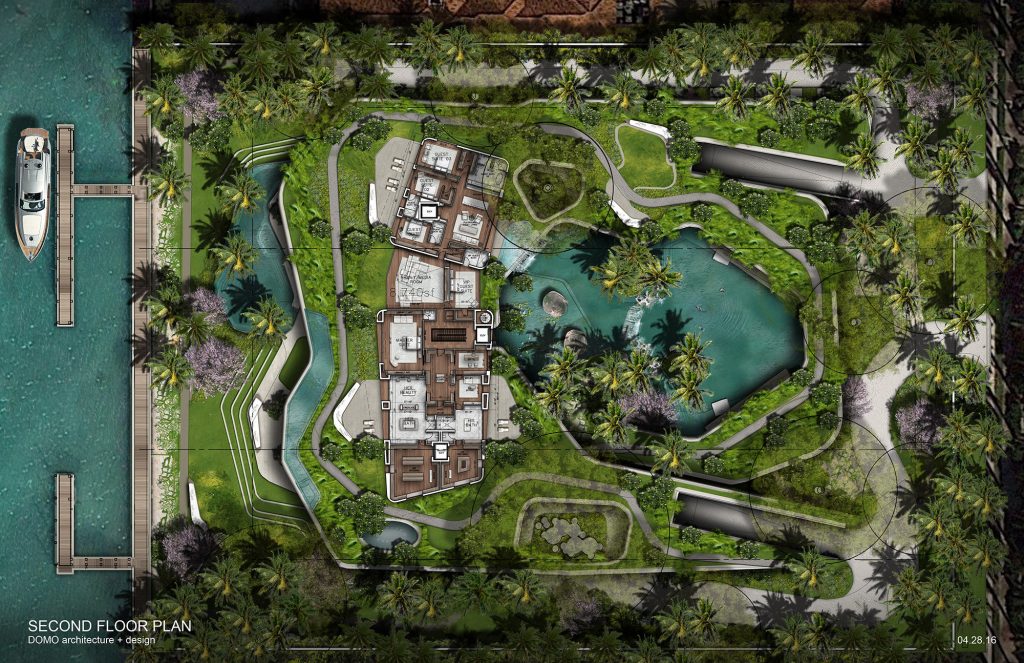 There would also be two terraces on the second floor and another terrace with a garden on the second floor's roof.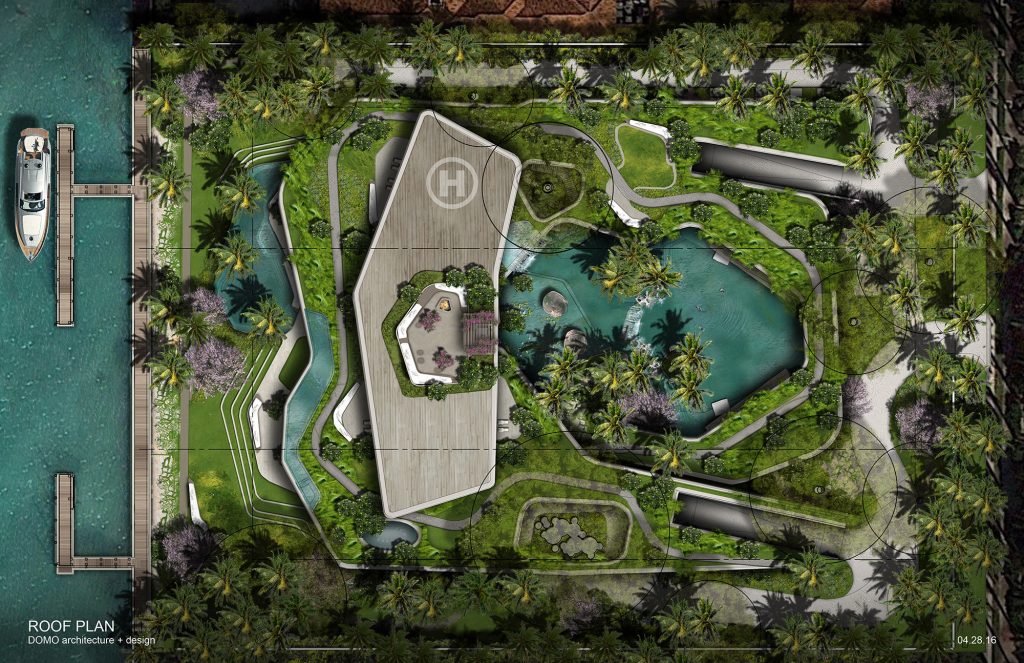 The second story would have access to a green roof atop the first floor. This green roof would include a walkway (accessible from the ground in at least one location), lush foliage, two plunge pools and a jacuzzi.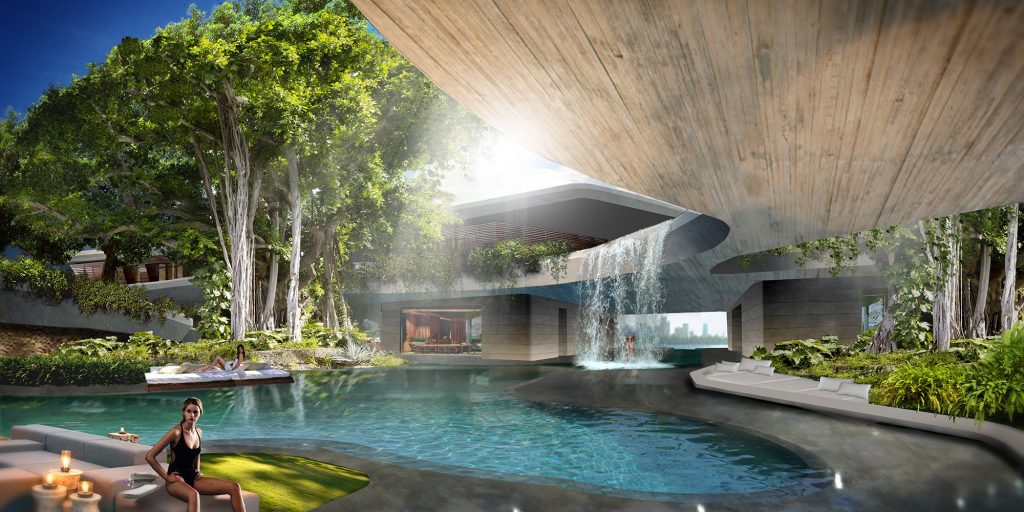 Already touted as potentially being the coolest compound in Miami, resembling something out of a James Bond film, 11 Star Island most stunning feature would be a lagoon/pool that wraps around the property. The lagoon would include four floating beds, two waterfalls, a jacuzzi near Biscayne Bay and a hydraulic lift bridge.

The 120,000 square feet palace at 11 Star Island will feature a yacht dockage, infinity plunge pool and sculptures, a motor court, and underground parking that will hold 32 spaces.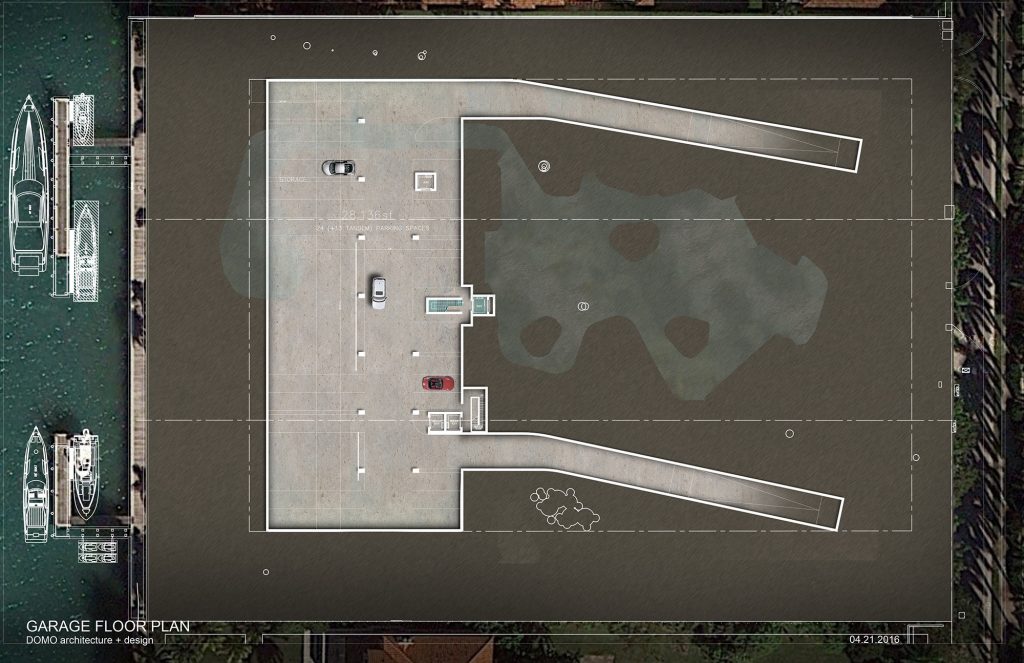 Other amenities in the palace will include two bars including a cabana bar, game room, a large gym, billiard room, a salon, a huge wine room with cold storage, library, commercial elevators that are "much faster and bigger" than a residential elevator, two offices, and art gallery.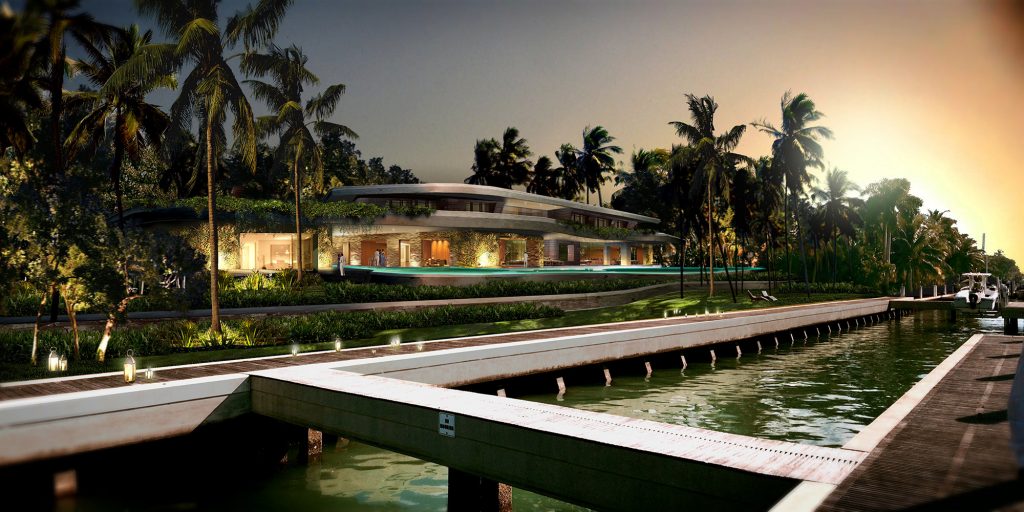 Miller's home would be elevated 15 feet to prepare for sea level rise, an issue that low-lying Miami Beach has required many new projects to take into account.
It goes without saying 11 Star Island joins the list of elite properties developments around Miami, and in one of the most coveted residential neighborhoods in the country.