One of the most iconic private estate properties in Los Angeles is back on the market. Located in Holmby Hills the 56,000-square-foot mega mansion known as 'The Manor' is listed on the market for (£157 million) $200 million of opulence. A price that puts it among the most expensive homes for sale in the United States.
The former Candy and Aaron Spelling estate, The Manor, is currently owned by British heiress Petra Ecclestone.
The Spellings Years
Aaron Spelling and his wife Candy Spelling built the French chateau-style home around 1988. The mega-mansion has about 123 rooms which were customised for specific purposes by the Spellings during their ownership.
During the Spelling years, the mansion famously held a room for Mrs Spelling's doll collection and a room specifically for cutting flowers. Other rooms included a humidity-controlled silver storage room, a barbershop, and multiple gift-wrapping rooms.

The mega-mansion also has a two-lane bowling alley in the basement, which has its own shoe closet and was a favourite of late TV producer Aaron Spelling .
After her husband's death, Ms Spelling listed the house for $150 million, and it was on the market for about two years before current owner Petra Ecclestone, the daughter of Formula One billionaire Bernie Ecclestone, bought the Manor at age 22 in 2011 for $85 million in an all-cash deal.
Petra Ecclestone Years
Shortly after purchasing this iconic property, Petra Ecclestone, who is married to English billionaire James Stunt, embarked on an extensive renovation of the mansion, employing about 500 workers.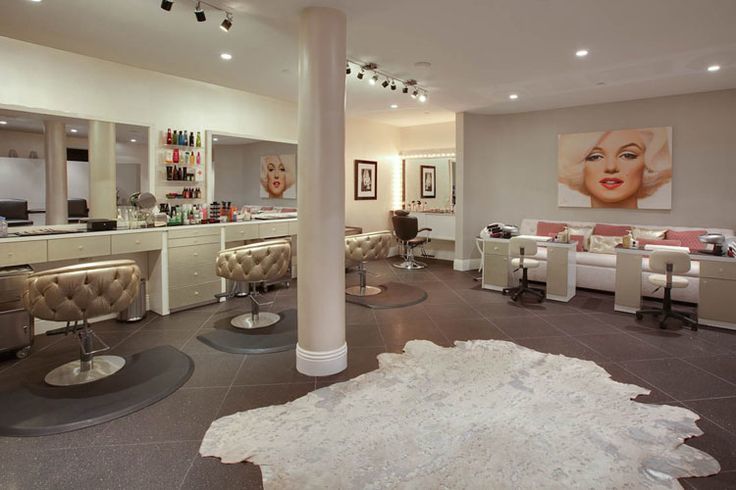 Opting for more contemporary interiors, Ecclestone set about giving the place a racy, clubby vibe, adding a nightclub in the basement, a spa with a massage parlour, and a large fish tank in the study full of exotic fish. Also, a room that formerly housed Candy Spelling's doll collection now serves as a hair salon and massage parlour.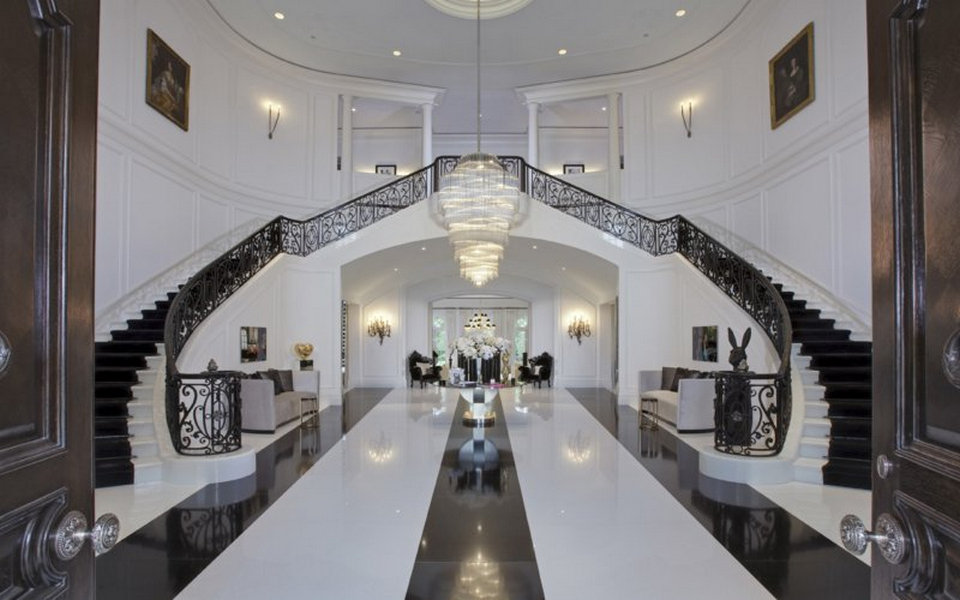 The home's entry has 30-foot-high ceilings and a double staircase. Among her additions were updating the lounge/entry lined in black-striped marble.
Petra Ecclestone and her husband, entrepreneur James Stunt, are selling because their children are in school in London and they aren't spending much time in Los Angeles. She bought a home in London's Chelsea neighbourhood in 2010 for about $90 million.
The Manor Mansion
Sitting on roughly 5 acres of exquisitely landscaped land, this incredible property is every bit of opulence. The home has 14-bedroom, 27-bathroom plus a sperate service wing houses five maid's bedrooms and two butler's suites.
The roughly 7,000-square-foot master suite has its own kitchen, living room, and a two-level closet connected by a pair of staircases. There is a two-lane bowling alley, a wine cellar and tasting room, catering kitchen, gym and a beauty salon with massage and tanning rooms.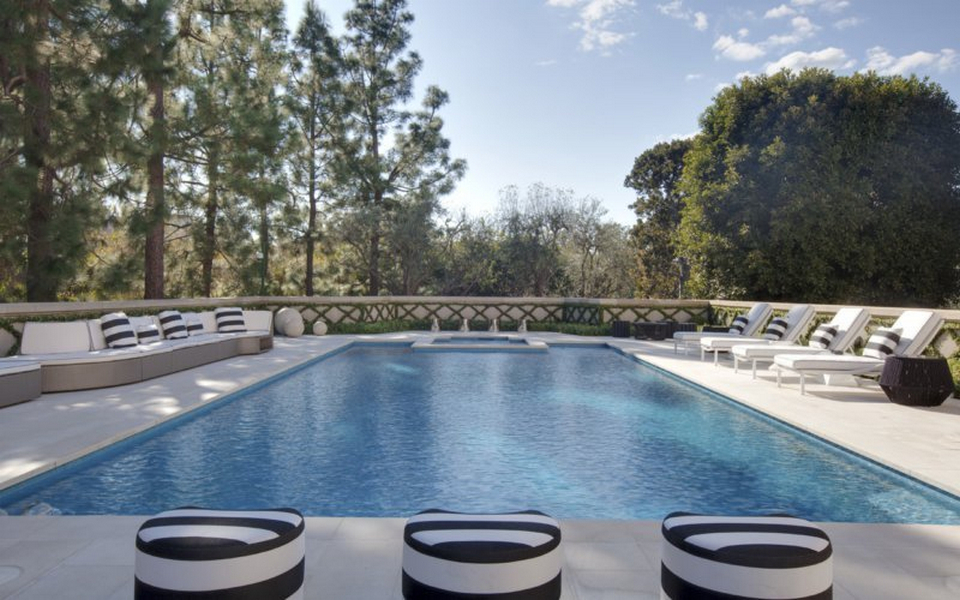 Outside there is a swimming pool with a pool house lies within landscaped grounds. There is also a tennis court, a koi pond, a citrus orchard, formal gardens.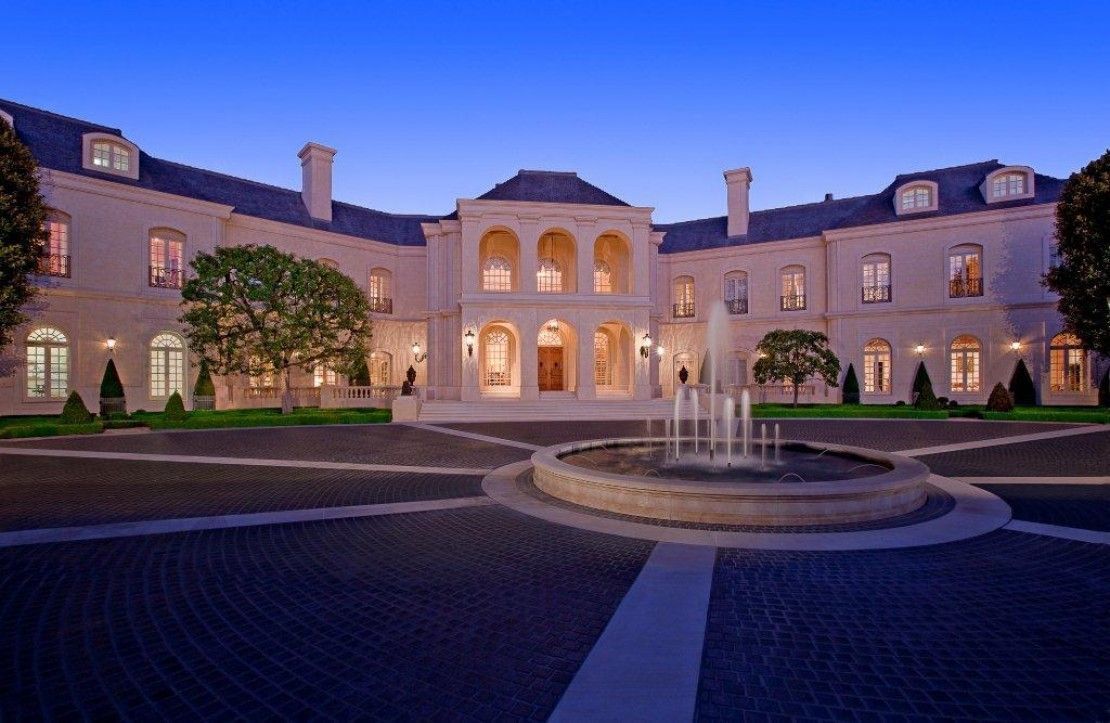 There is also a circular motor court with a fountain and space to park 100 cars.
The Los Angeles Times reports that although the house "was previously shopped privately two years ago at an asking price $150 million, the bar has been set even higher in the wake of several landmark sales in Los Angeles," including the $100-million sale of the Playboy Mansion in August and the $90-million sale of the Owlwood estate once owned by Sonny and Cher. There are three homes for sale at $135 million or more. A
There are three homes for sale at $135 million or more. A Beverly Hills estate once owned by William Randolph Hearst listed in September for $195 million—up 18% from its last formal listing price of $165 million in 2007.
The Manor listing presented by: Hilton & Hyland