When you think of the Emirate city of Dubai, one word comes to mind: Opulence! You think 7-star hotels, tallest building, manmade islands, and luxurious real-estate such as Dubai's Underwater Floating Seahorse Villas. This Dubai beachfront mansion certainly holds its own on the emirate's opulent landscape.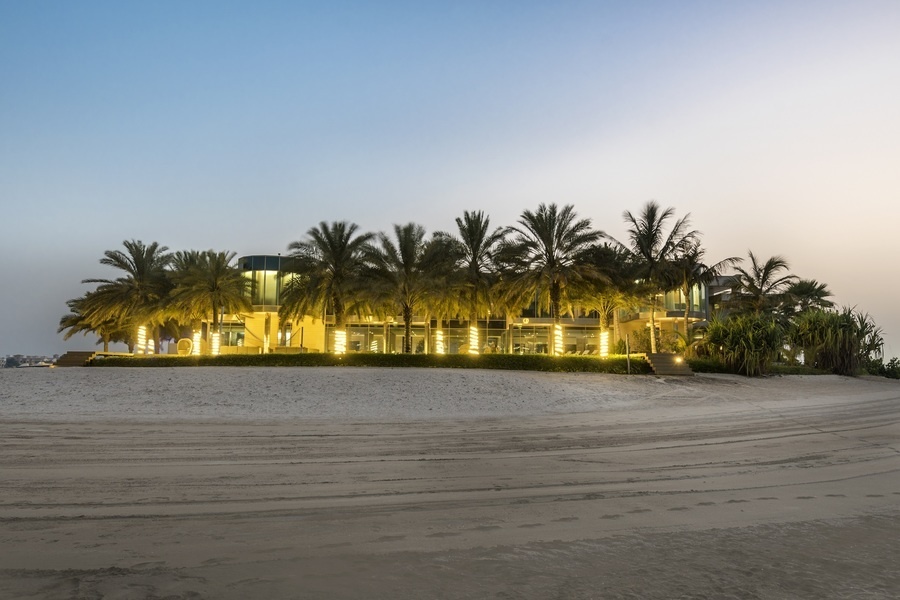 Situated on the Palm Jumeirah an artificial archipelago, the beachfront property is spread across a 60,000-square-foot plot and includes 11 bedrooms and 15 bathrooms. The home itself is a 46,000 square foot villa.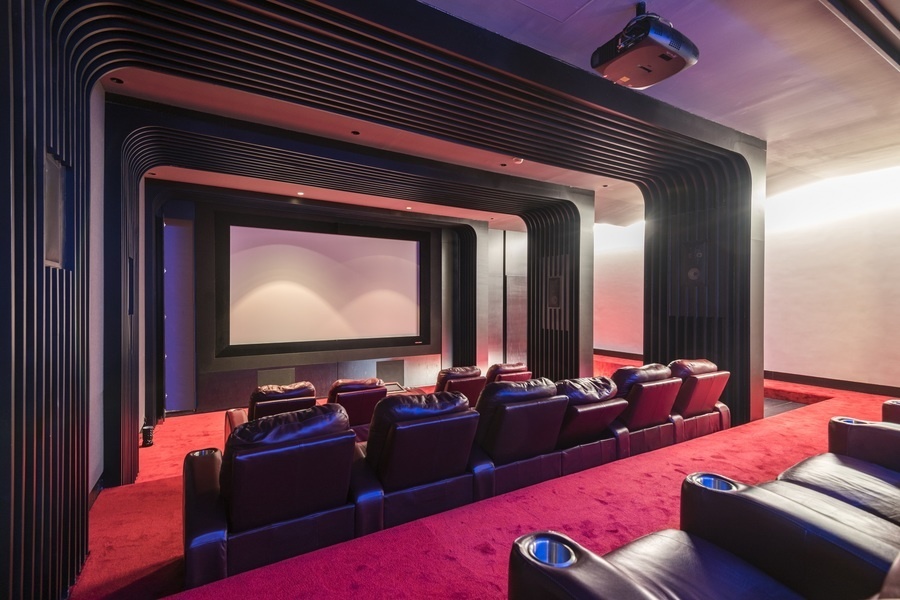 Among the decadent amenities, the home boasts a 16-seat cinema, 16-seat private dining room, both an indoor and outdoor pool, and a private beach. If you're purchasing a house in Dubai, you might as well go big. For party people, having a nightclub that can accommodate as many as 200 people, is a big as they come in a private home.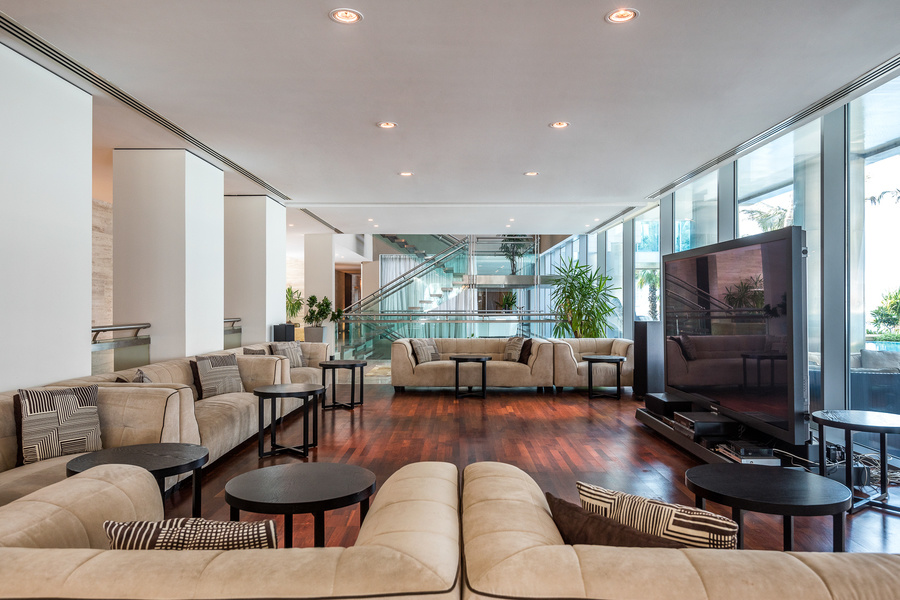 The home's glass walls offer magnificent views of the beach and the turquoise Gulf waters as well as the skyline to the Burj Al Arab and Marina. The mansion also has approval to put in a mooring for a boat on the stretch of private beach – such approvals are difficult to get in the heavily regulated Dubai.
Residents can enjoy activities such as swimming, kayaking or paddle boarding on the private beach. Not only can they swim, kayak or paddle board on their private beach, the luxe hotels on the Palm mean that there are always interesting restaurants and places to shop close by.
Palm Jumeirah is located on the Jumeirah coastal area of the emirate of Dubai and is the smallest and the original of three Palm Islands originally under development on the site.
The property is currently available on the market priced at $54 Million.
More Photos