The Middle-Eastern city of Dubai is famous for its impressive feats of architecture, luxurious 7-Star hotels, stratospheric skyscrapers, the world's largest shopping mall and tallest building, and manmade islands in the shape of palm trees. Dubai is constantly pushing the boundaries of possibility with their real estate offerings – and this latest project, the Floating Seahorse Villas, is one of the most striking yet.
The Floating Seahorse Villas are part of an archipelago of islands called The World, a man-made archipelago off Dubai's coast in the shape of Earth's continents. Six of these islands comprise the Heart of Europe project, a cluster of man-made land masses, which aims to create a luxury tourist resort, inspired by popular European countries with names like Germany, Switzerland, and St. Petersburg.
Kleindienst Group, a real estate developer, has revealed the first of a planned 131 floating villas with a $3.3 million price tag. The villas will be anchored 2.5 miles off the coast, close enough to offer unparalleled views of the vibrant city and views of the Persian Gulf. More than 200 designers, engineers, and architects from 25 countries have been working to make the underwater fantasy a reality.
At 4,000 square feet, the Signature Edition line of villas are a major upgrade from the original model. The Signature Edition will have four designated bedrooms and several rooms that can transform into sleeping quarters, meaning the Seahorse can accommodate up to eight adults and eight children, according to Kleindienst. The villas will consist of three levels.
The main floor will feature an outdoor shower, kitchen, and glass-bottomed Jacuzzi from which visitors can take in views of the sea and Dubai's skyline.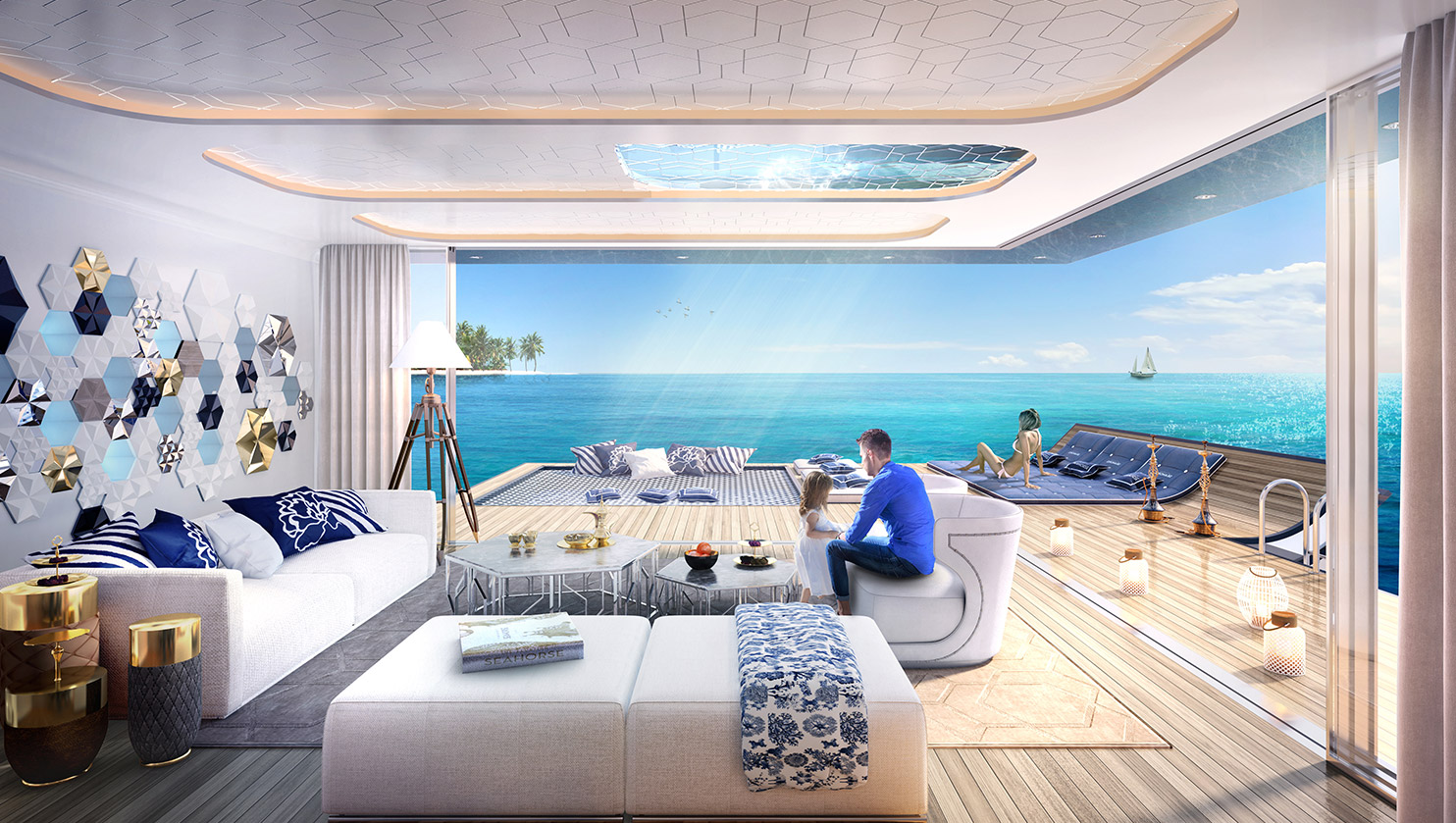 A middle level hosts all the amenities of a modern home—plus a sundeck and plunge pool.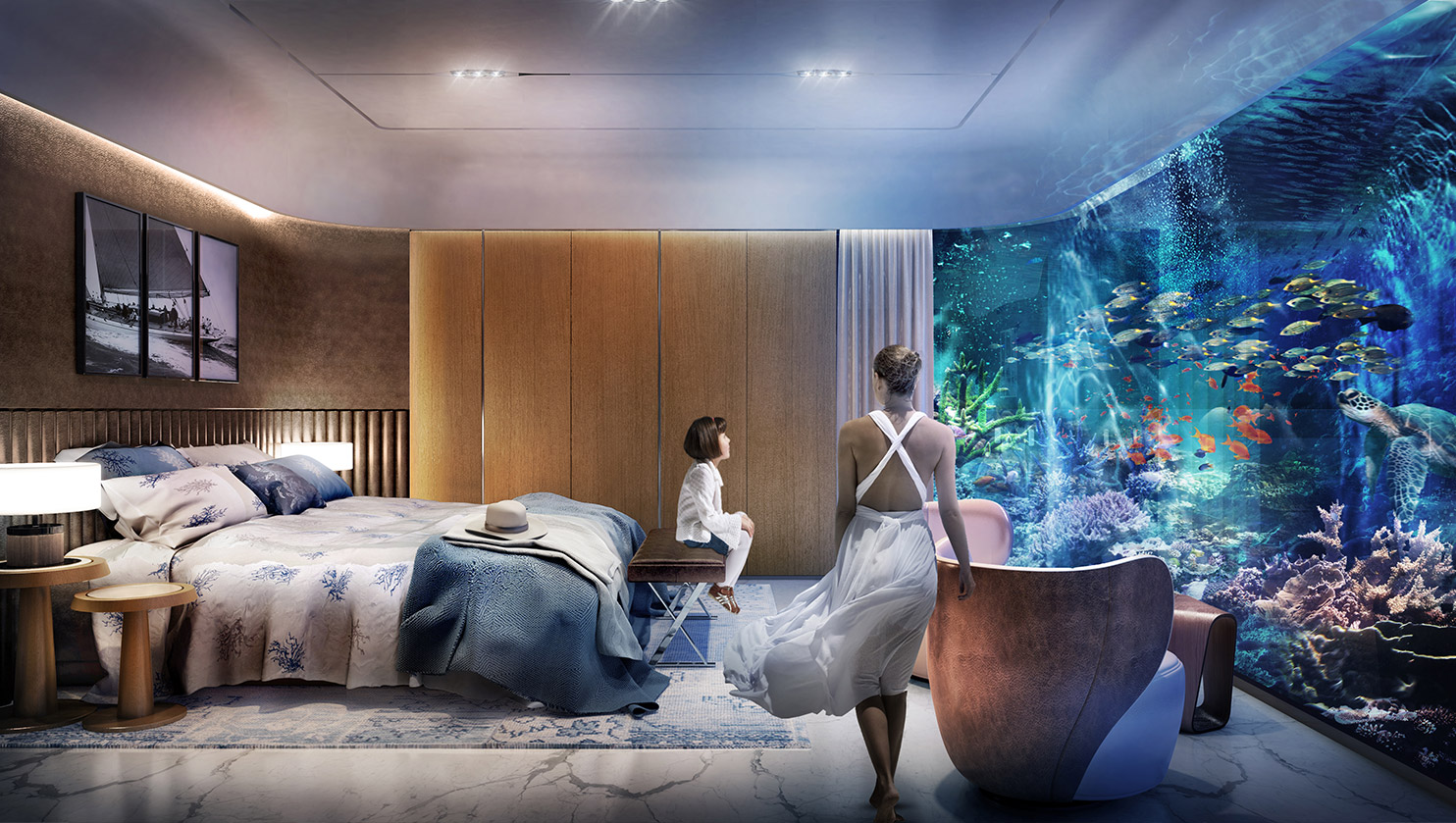 The underwater level is home to the master bedroom and bathroom, with floor-to-ceiling windows complete with views of the marine life living in artificial coral gardens. The underwater views are impressive!
The villas come equipped with Wi-Fi, a television, and a butler service, and 90 of the buildings will be connected to the heart-shaped St. Petersburg Island.
Dubai's appeal as a tourist destination only seems to be increasing: visitors increased by 5 percent to 4.1 million people in the first quarter of this year.
In the first phase of the project, 42 villas—already sold out, according to the Kleindienst Group. All 131 are slated to be completed by 2018.
Photo Gallery