This example of British modernist architecture – and the former country estate of US Ambassador John Hay Whitney – represents a unique restoration of one of The Wentworth Estate's most historic homes. Built in the 1930's by the visionary British architect Oliver Hill, Cherry Hill on the Wentworth estate boasts a rich history involving royalty, American presidents and a very, very long negotiation with English Heritage.
The house was originally called Holthanger, then Southern Court, and finally Cherry Hill, following its acquisition in 1958. The buyer then was the newly appointed US ambassador to Britain, John Hay Whitney – a multi-millionaire publisher, art collector, philanthropist, investor and connoisseur of racing Thoroughbreds. He renamed the property after the exclusive Cherry Hills Country Club in Denver, Colorado, where he and Dwight D. Eisenhower often played golf, close to the President's 'Summer White House'.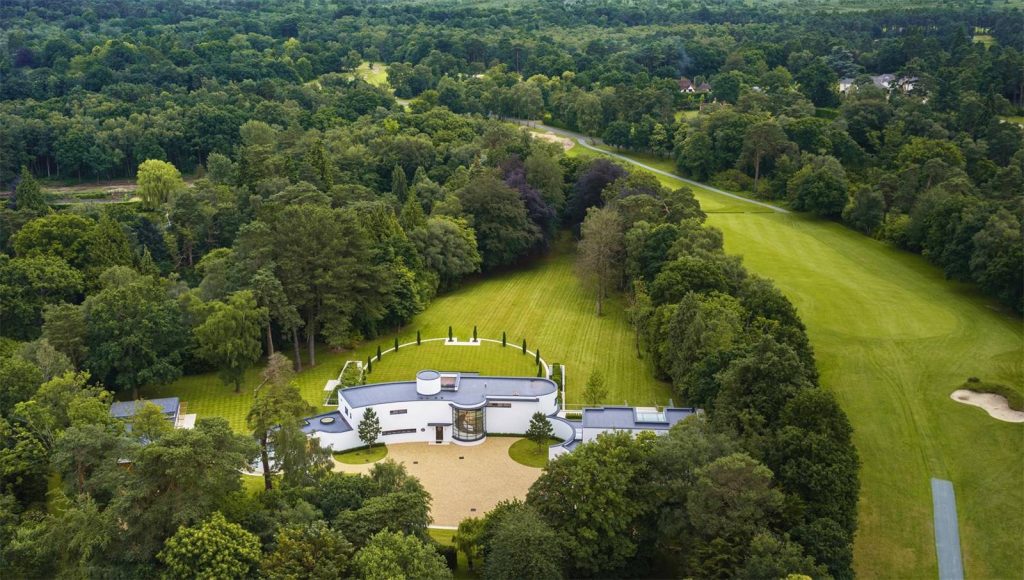 Situated in an impressive 4.1 acres, the now beautifully restored Cherry Hill's architecture is as striking today as when it was first built. The striking Modernist building, with its distinctive flat roof and sweeping, white-rendered elevations, curved staircase, and slender, steel-framed, curved stair window, was designed by the architect Oliver Hill for Katherine Hannah Newton, whose wealth derived from her family's important coal-mining and heavy industrial interests in the north of England.
Sensitive and ambitious restoration has retained the original architectural character and elegance of the property, whilst creating a whole sustainable modern home with all the space, amenities and services an owner would expect of a house in such a prestigious location.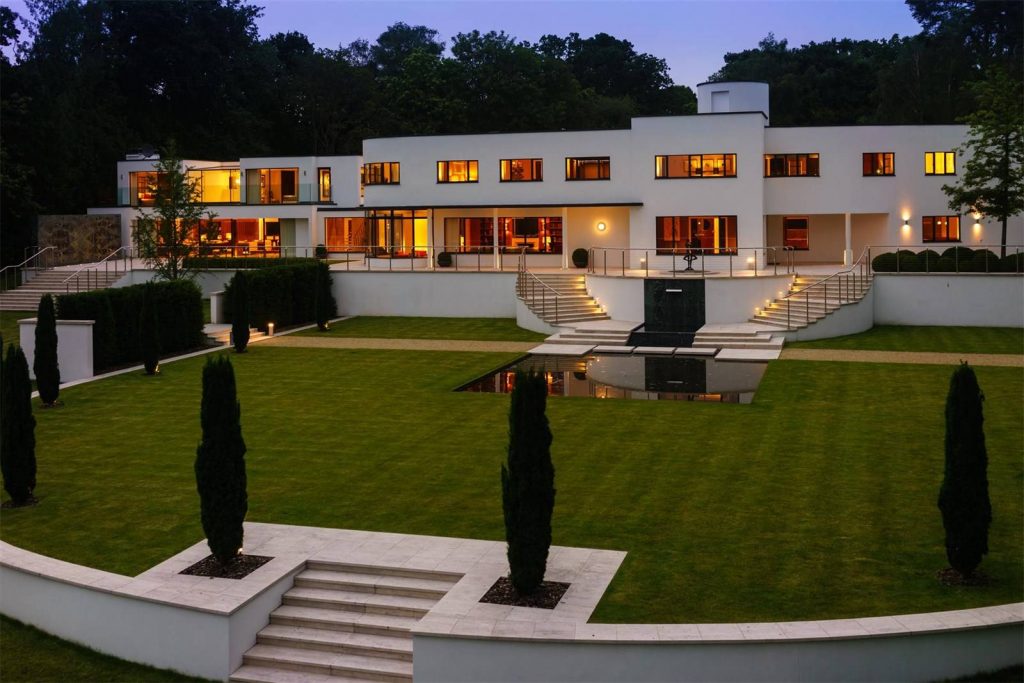 Cherry Hill's architecture immediately sets it apart from any other property in Wentworth or elsewhere in the UK. As one would expect from a contemporary house of this standing, the fit out and finishing is exceptional. Every effort has been placed on using a palette of fine stone, choice veneers, chromed steel, and glass.
The infilled east courtyard has been rebuilt and now houses a basement cinema, study, laundry and wine cellar with a subterranean link to a new single-story, a stand-alone pavilion which provides guest accommodation, a new plant room, and a large garage. To the west of the main house, a completely new wing has been constructed beyond the defining curved wall of Hill's original design.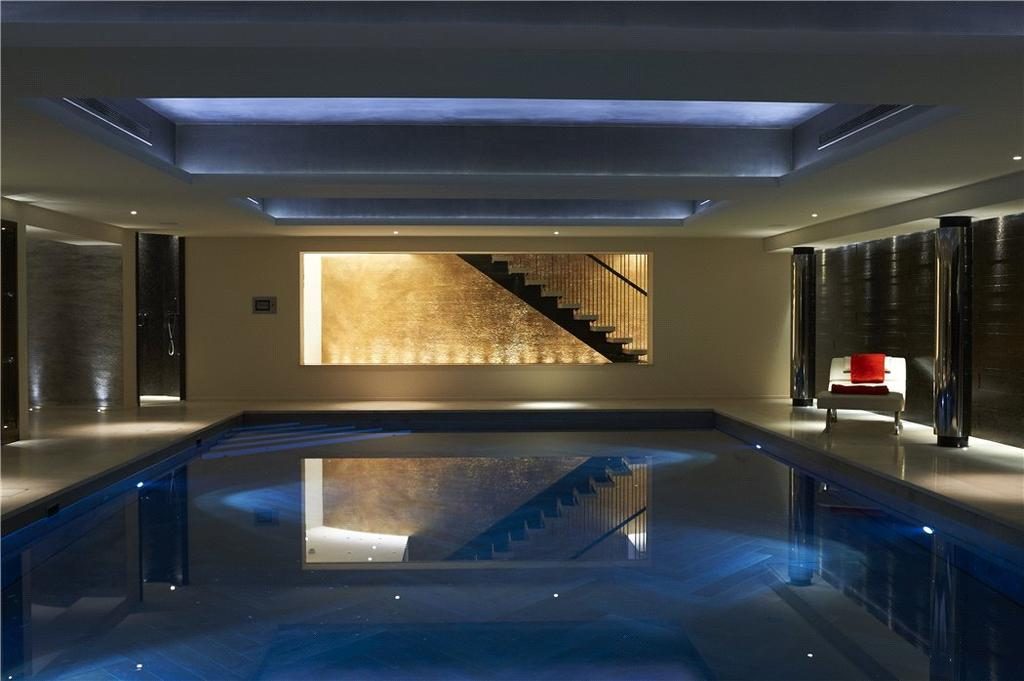 Planned on three levels, this provides a generous part double-height reception room, two guest bedrooms adjoining a south-facing balcony, a spa and relaxation suite and the house's most dramatic contemporary feature – an underground swimming pool with a descending floor. The restoration of Cherry Hill provides not only space but all of the amenities that a luxurious house of its proportion demands.
It is rare to find a modernist house in such a generous setting. Its unique location, standing in the middle island at the heart of the Wentworth Estate, was one of the many reasons for choosing to restore Cherry Hill. This is the location for many of the country's most prestigious properties, benefitting from a beautiful location just south west of the capital. London is less than forty-five minutes' drive. It 's a location that offers a high degree of privacy and security.
Photos