A stunning house in Cape Town has broken the record for the most expensive house ever sold not only in South Africa but all of Africa. Situated in Bantry Bay, the house has been bought by a German billionaire for approximately US$19 million, breaking previous records by a whopping margin of US$6.5 million.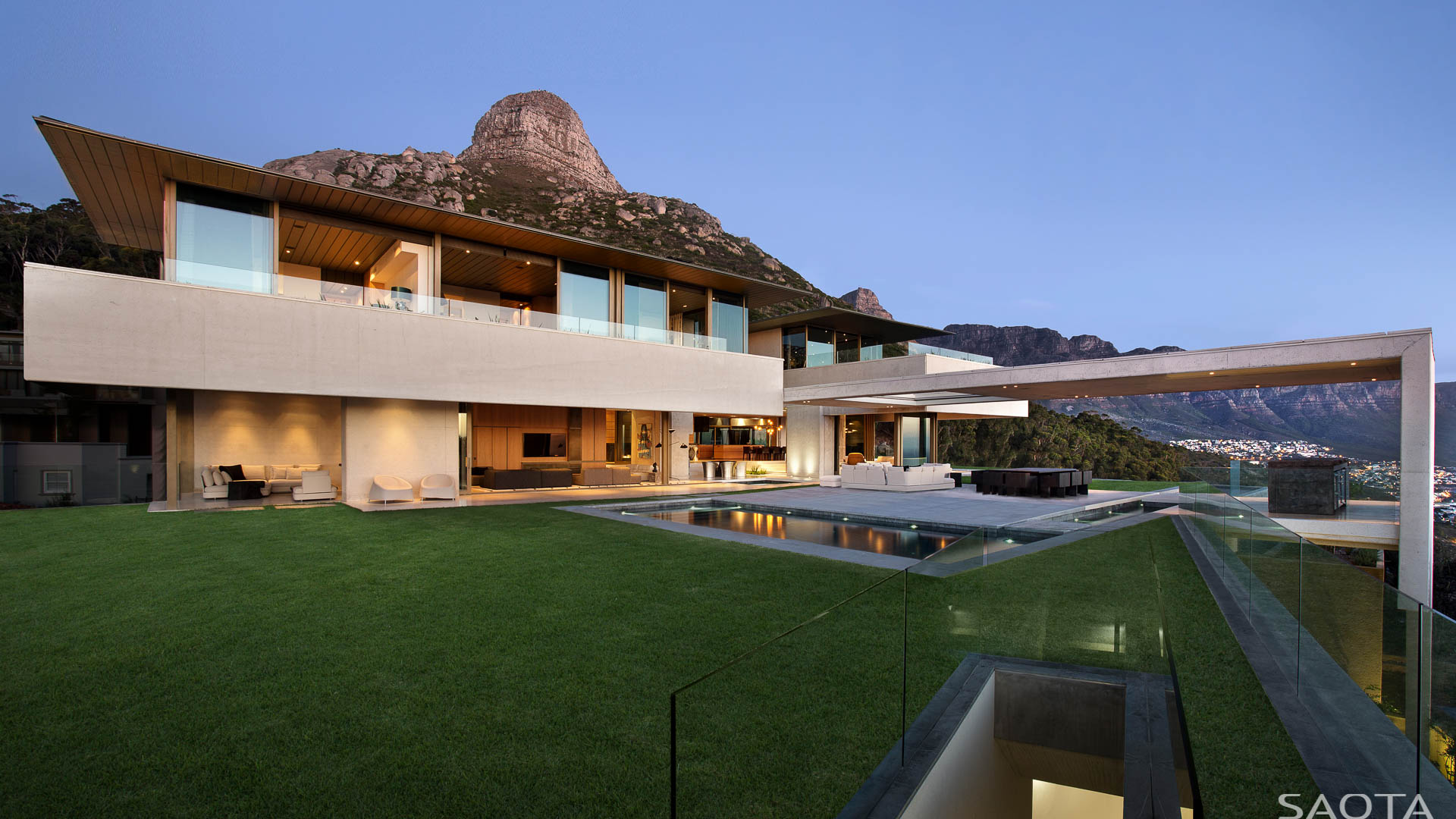 The buyer had been looking to buy a property in Ibiza or Saint-Tropez' but was won over by this house while in Cape Town visiting friends. The wealthy buyer will use the record purchase as a holiday home for him and his family, his estate agent said.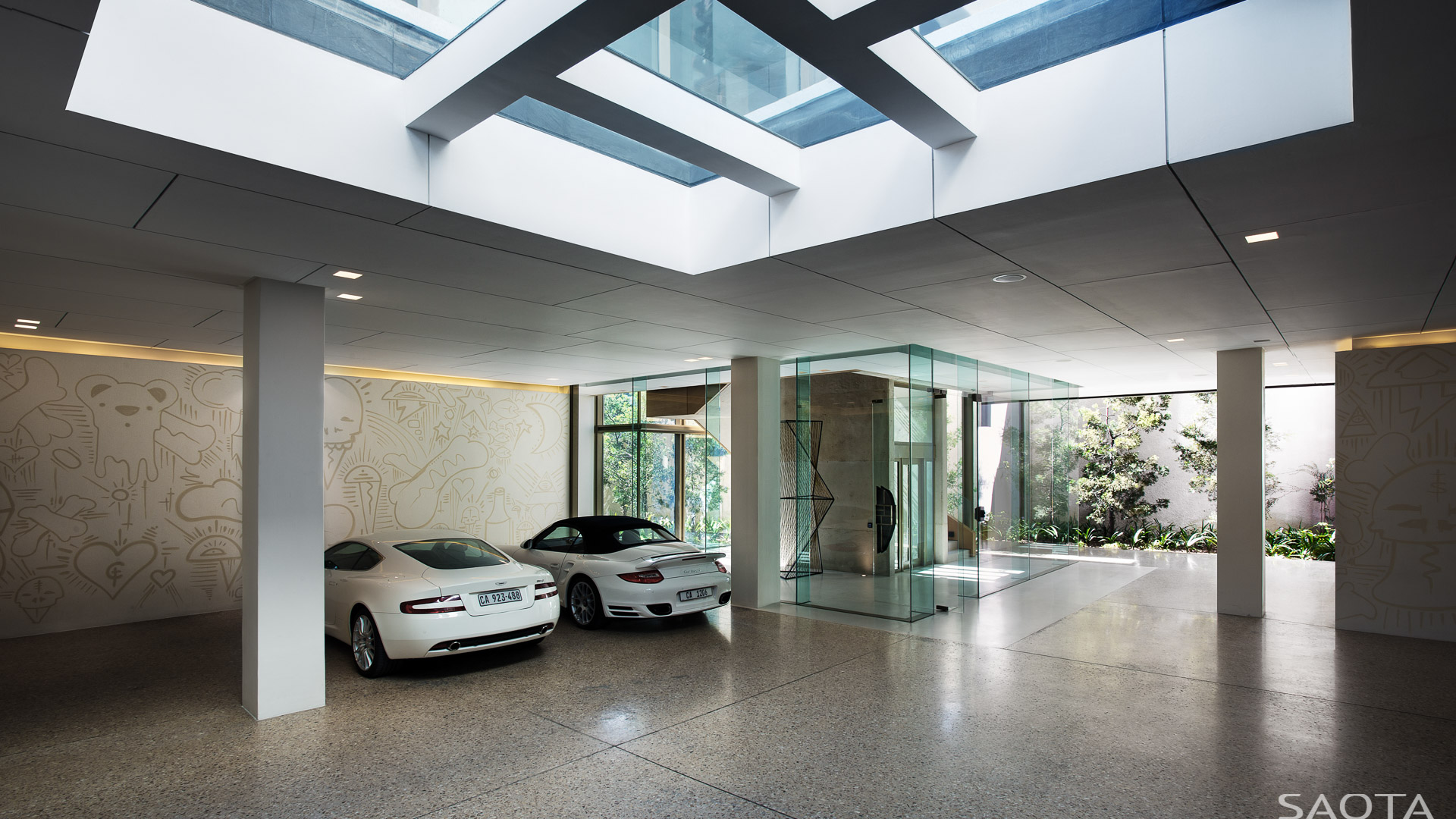 What actually helped to seal the deal is when the buyer spotted a Porsche Cayenne and Aston Martin DB9 parked in the garage, the seller offered to throw them in for free as part of the sale.
The award-winning three-storey home – which has seven bedrooms, nine bathrooms, eight garages, a large infinity pool, staff accommodations, took three years to complete. The stunning home was designed by South Africa-based architects SAOTA who scooped two awards for the project.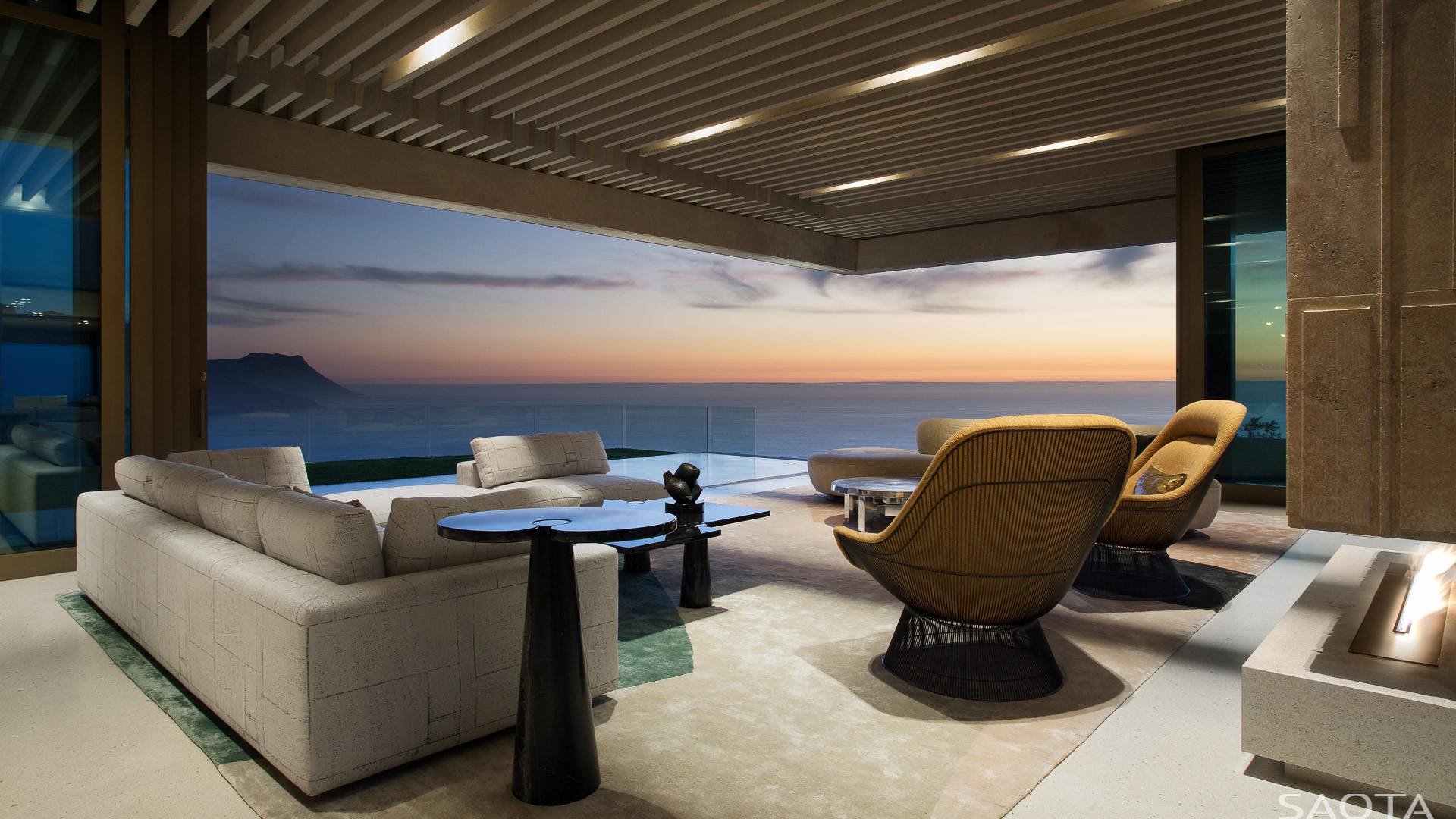 Perched on a promontory above Cape Town's Atlantic seaboard the home offers spectacular views of the Atlantic seaboard to the east and the Twelve Apostles and Clifton to the west. The house comes with two plots of vacant land on either side to maintain the "privacy" of the house and to prevent anyone from building anything.
All the finishes at the house are absolutely state of the art. The metal finishes are like a work of art, particularly in the bar area, and capture the incredible light at the property, especially at sunset. The overall picture of the house is just unbelievably glamorous, luxurious, and I cannot think it could be equalled in any city in the world, for size, privacy, views, position,' Denise Dogon of Dogon Property Group told Mail Online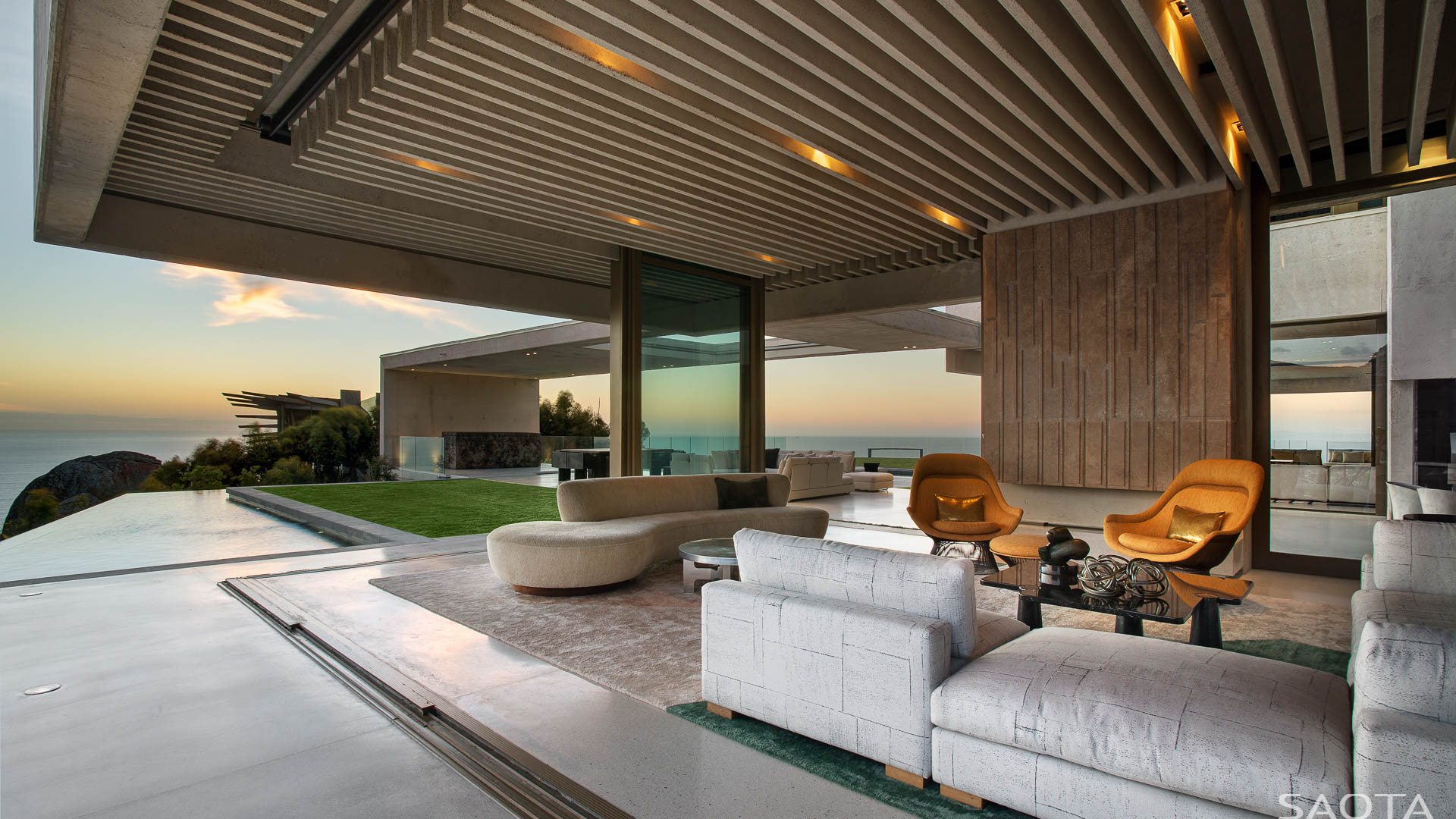 An increasing number of Europeans, including Germans and British, are buying up South Africa's most sought-after properties, including farms, vineyards and beachside homes.
The current economic and political uncertainty under President Jacob Zuma has devalued the country's currency significantly, enabling foreign buyers to get much more for their money than they would closer to home.
The purchases do come with a level of uncertainty, however, with the ruling African National Congress (ANC) and opposition parties regularly raising the possibility of a future ban on foreign ownership of land in South Africa. The influx of overseas buyers as a factor in locals being priced out of the property market in the country's most popular areas.
Photo Galley