The Bahamas is allowing one of the world's largest cruise ship companies to transform a desert island into a $200million beach destination with a 2,000-seat amphitheatre, restaurants and bars, a zip wire, and spa.
Billing it as an 'island marine reserve', Geneva, Switzerland-based MSC Cruises has signed a 100-year lease with the Bahamian government to create a new destination that will be used exclusively by its passengers starting in December 2017.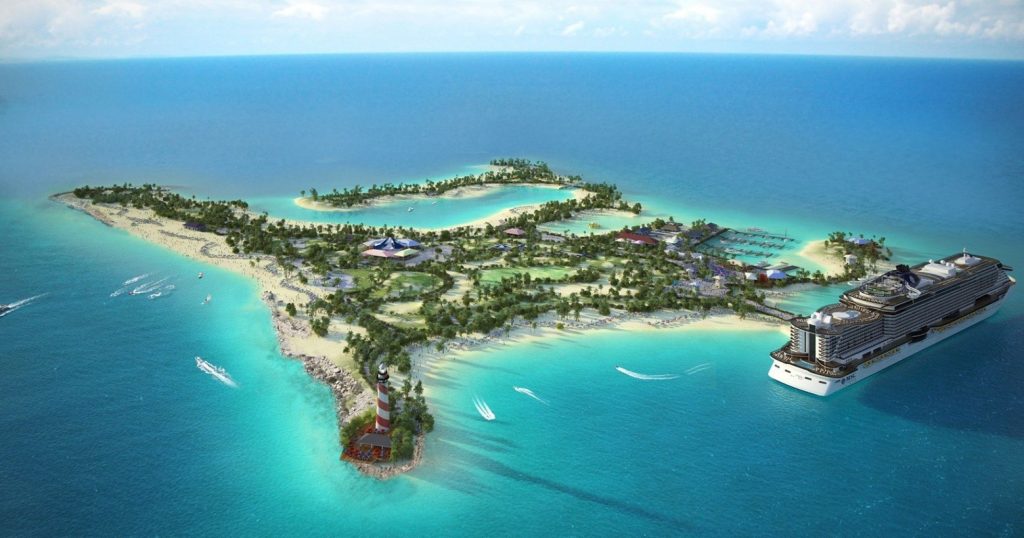 Located 20 miles south of Bimini and 65 miles east of Miami, the former sand extraction station will be a place where holidaymakers can play in the sand and take part in 'Caribbean-inspired experiences'.
MSC Cruises have promised to plant more than 80 types of indigenous trees, grasses, flowers and shrubs, and work with the Bahamian government and ecologists to develop the cay. MSC Cruises said the destination will employ 240 people and a new school in Nassau, the country's capital, will train locals to work on its ships.
At 95-acres in size and with 11,400 feet of pristine beach front spread across six distinct beaches, Ocean Cay Marine Reserve will be – by a large margin – the biggest island development by any cruise company in the Caribbean. In addition, as the only marine reserve island experience, it will offer a multitude of key distinguishing features.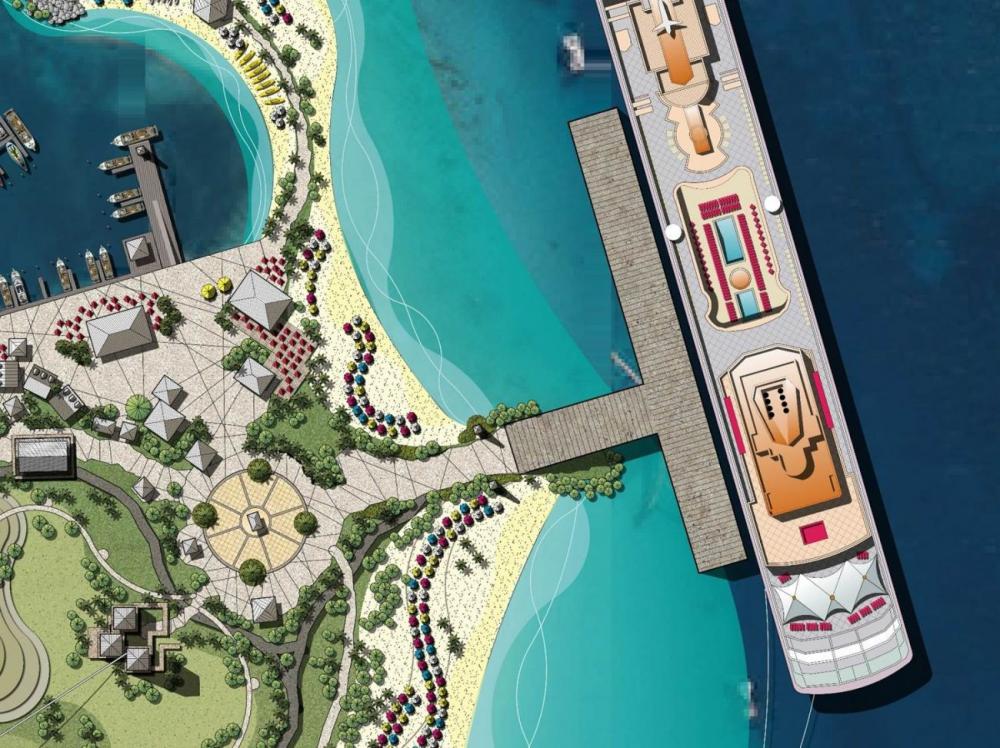 Passengers will be able to step off the ship straight onto the island, where they can choose from six beaches and stroll through a Bahamian village with restaurants, bars and shops.
Since a unique part of their visit will be the island's nightlife in particular live music and entertainment at the 2,000-seat amphitheatre and many restaurants and bars, guests moving at leisure between ship and island will be especially convenient. In addition, the ship and all on board services – including the casino – will stay open while berthed at Ocean Cay MSC Marine Reserve.
A zip wire will go across the island, which will also have an inland lagoon and a pavilion for weddings and celebrations. Also, getting around the island will be a breeze, thanks to a network of walking and running paths, bicycle rentals and other stress-free transport options.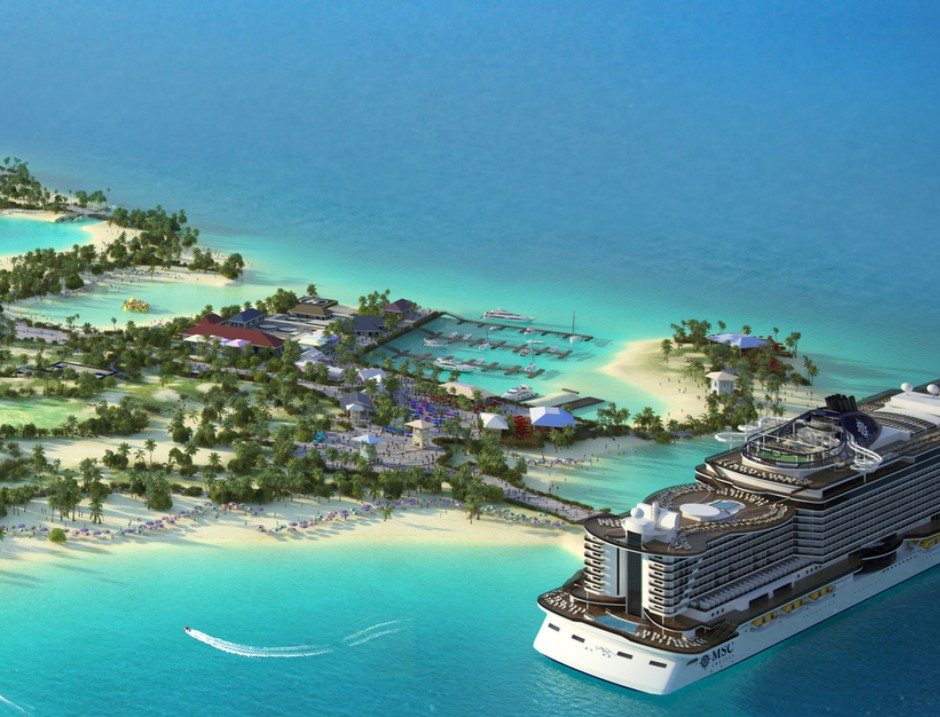 The north-west corner of the island has been reserved for MSC Yacht Club guests, who will have access to a spa with private bungalows and massage huts. For MSC Yacht Club guests, an exclusive spa and wellness sanctuary with private bungalows and massage huts has been designated to the north-west corner of the island.
Other highlights such as must-have water sports and beach games include:
• A family beach with kids' restaurant, play areas and other useful facilities
• A charming inland lagoon for absolute tranquillity
• A thrilling zip wire crossing the island
• A pavilion for weddings and celebrations
About MSC Cruises
Geneva, Switzerland-based MSC Cruises S.A. is the world's largest privately-held global cruise line. Since its inception in 2003, the company grew by 800% and is today the fourth largest cruise line in the world, the market leader in Europe and in the Mediterranean as well as in South America and South Africa. MSC Cruises recently announced a $5.4 billion investment plan that includes the construction of up to seven new ships that will see MSC Cruises' fleet double its current capacity by 2022. In 2014, 1.5 million passengers from over 150 countries vacationed aboard MSC Cruises fleet, one of the youngest at sea. MSC Cruises has offices in 45 countries and employees 16,000 staff globally.
MSC Cruises is the only company in the world to receive the "7 Golden Pearls" award from Bureau Veritas, the global certification agency, in recognition of its high level of quality management and environmental responsibility. The Company has also achieved ISO 9001 and ISO 22000 certification for the quality and food safety of all aspects of its catering, both on shore and on board. MSC Cruises has partnered with UNICEF since 2009, collecting more than $3.5 million from MSC guest donations for UNICEF initiatives.