Are you exhausted with your current work routine or busy lifestyle? Are you looking for a destination to rejuvenate both your body and mind? If you answered yes, visiting a luxury spa is one of the greatest ways to improve health and well being, while being pampered the entire time.
When time and money are no object—but perhaps privacy and a discrete detox are—where do you go? We found out. Escape to some of the most rejuvenating luxury spas in the world.
The Ranch at Live Oak Malibu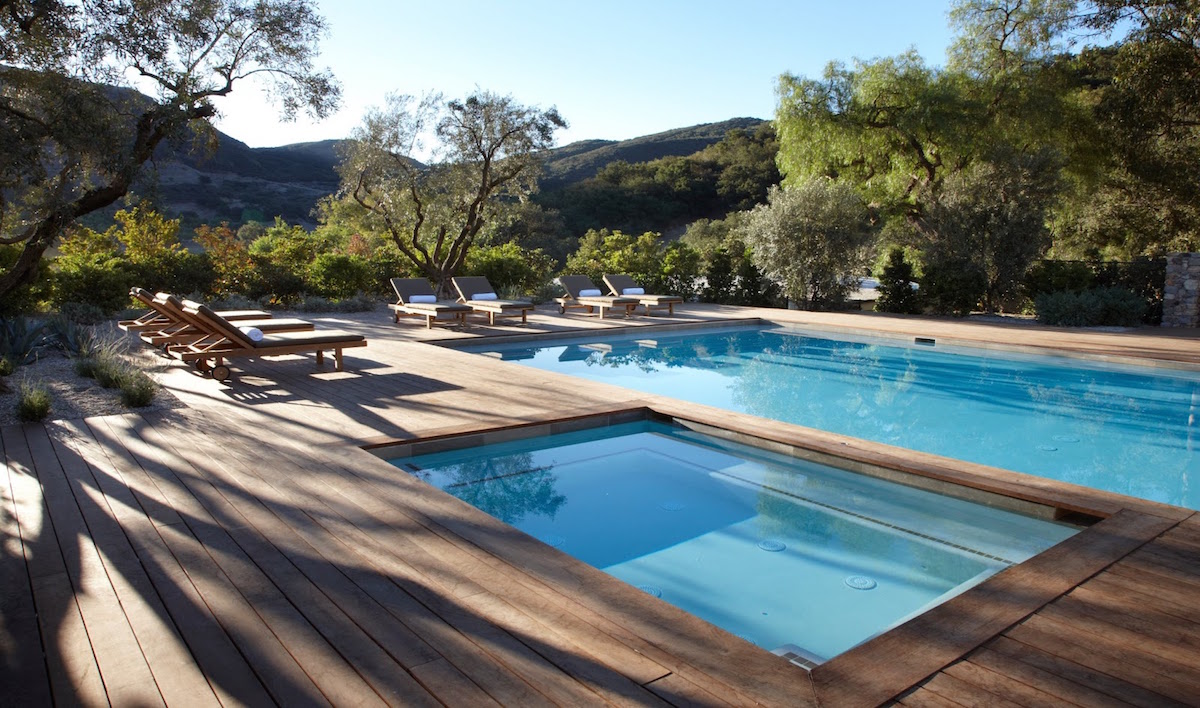 Located in the beautiful Santa Monica Mountain range, the Ranch at Live Oak Malibu is widely acknowledged as the finest and most comprehensive luxury spa resort in the entire world. One of the first things to keep in mind when visiting this luxury spa though, is that its treatments require hard work. As such, the Ranch at Live Oak Malibu may not be for everyone. The spa currently offers two primary programs. The first is the Fitness/Wellness Immersion program that lasts at least a week.
The purpose of the Fitness/Wellness Immersion program is to completely cleanse your body of toxins and harmful chemicals, while also allowing you to lose unwanted weight through rigorous exercise. When you first check into the spa, you will be greeted by a team of friendly and well-qualified fitness professionals. However, be prepared for an intensive one week as routines may begin as early as 5.30 in the morning. Visitors to the spa will be required to undertake between four and five hours of exercise every day, combining yoga sessions, hiking, weight training as well as massages.
Diet and nutrition will also be closely monitored during the entire one week spell, with visitors only allowed to consume up to 1200 calories per day. Your exercise regime will consist mainly of workouts of moderate intensity rather than any strenuous or high impact ones. The main purpose of these workouts is to increase metabolism, while purging the body of unwanted toxins. Over the course of the week, you will benefit from an improved sense of well being and clarity.
The second program known as the R4.0 is an abridged version of the first, lasting just four days. The program will begin on a Thursday and end on a Monday. The essence of the program is mainly to encourage individuals to incorporate healthier style of living. During this program, individuals will be required to perform at least 8 hours of physical exercise including stretching, yoga and hiking.
What makes the entire experience worth it are the beautiful landscapes where the spa is located. While the activities are certainly rewarding to the body, the natural beauty at the spa will surely rejuvenate your senses.
VIPs and starlets might have to wait to accept those deals and movie parts as there's no cell phone reception at the Ranch, despite its central California locale. The point is to totally switch off at this intensive "no options" boot camp, a philosophy which appeals to CEOs (Kate Spade has visited) and athletic A-listers (Patrick Dempsey), who like a challenge. No more than 16 guests at a time undertake the week-long program, which includes mandatory early-morning hikes, tough afternoon fitness classes, and no alcohol, dairy, sugar, gluten, or caffeine. Your reward appears in the form of a luxurious daily massage, stunning rooms with views of the Pacific Ocean, and delicious food (in exceedingly small portions) from the organic garden.
Lake Austin Spa Resort, Austin, Texas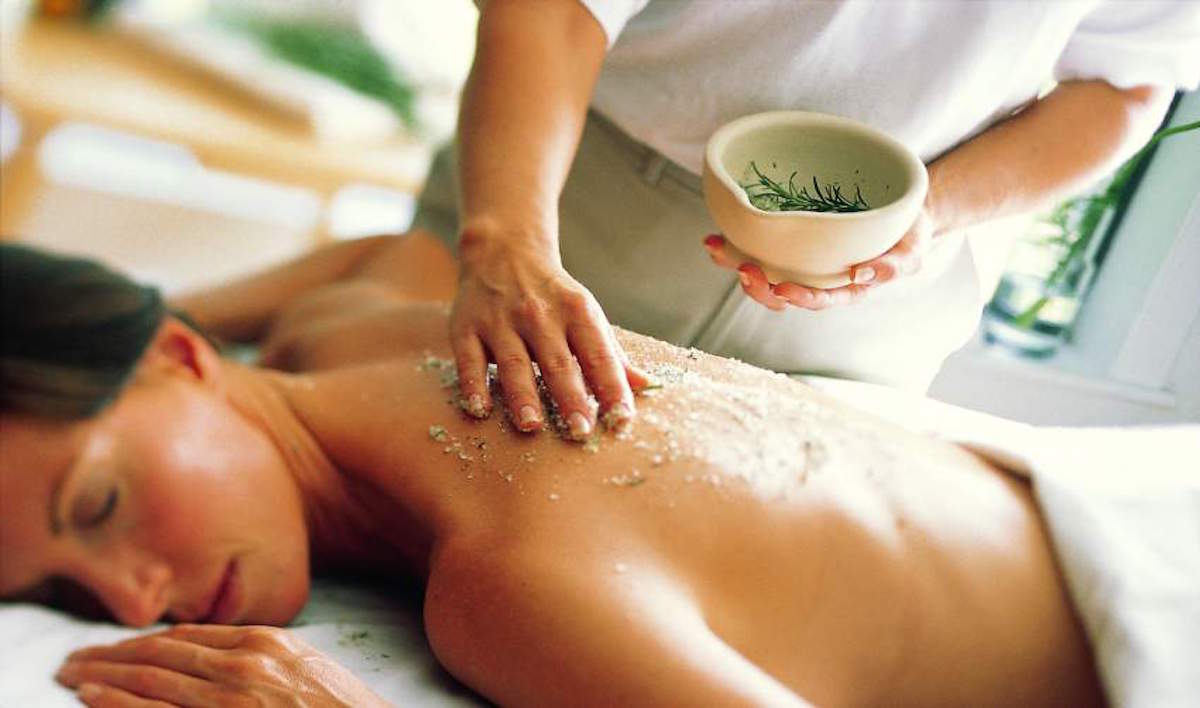 Individuals in search of a quiet spa destination to recuperate and re-energize, while also meeting friendly people can opt for the beautiful Lake Austin Spa Resort. The resort is just a half hour's drive from the town of Austin, and is located along a narrow lake. The fitness and well-being programs that the spa offers integrate a number of water-oriented activities including pedal boating, kayaking and water-skiing.
The entire 25,000 square foot property consists of 40 rooms. In fact, the resort's architecture is one of its most attractive features. The resort includes a beautiful outdoor garden area where individuals can sprawl and relax, outdoor showers, swimming pools and designated exercise rooms.
Moreover unlike the Ranch at Live Oak Malibu, fitness and spa packages at Lake Austin Spa Resort are far more flexible, and less strenuous. Individuals can stay for as long as they want, or even opt to visit for just half a day. The resort also offers a four course gourmet meal for lunch and dinner.
When it comes to wellness and fitness, visitors can choose from a range of activities. The resort offers classes on Yoga, Tai chi, and also the lesser known dance exercise known as Nia. After an exhausting workout, you can indulge yourself at the spa itself, and undertake needle-less acupuncture treatments, or relaxing massages.
Dubbed the #4 Destination Spa in the world in 2014 by readers of Condé Nast Traveler, the casual elegance of Lake Austin Spa Resort permeates every detail of the resort's 19 acres.
Honored as the first and only Destination Spa on the 2013 Condé Nast Traveler's Gold List & Platinum Circle for five consecutive years, Texas' Lake Austin Spa Resort has an award shelf as big as its home state, and for good reason. Whether you want to relieve stress, revive energy, or simply indulge in the good life, rest assured that the best of everything is right at your fingertips. With just 40 rooms—a distinguishing factor among many other destination spas—a remarkably elevated level of personal service and attention begins the moment you arrive on the serene lakefront property.
Rancho La Puerta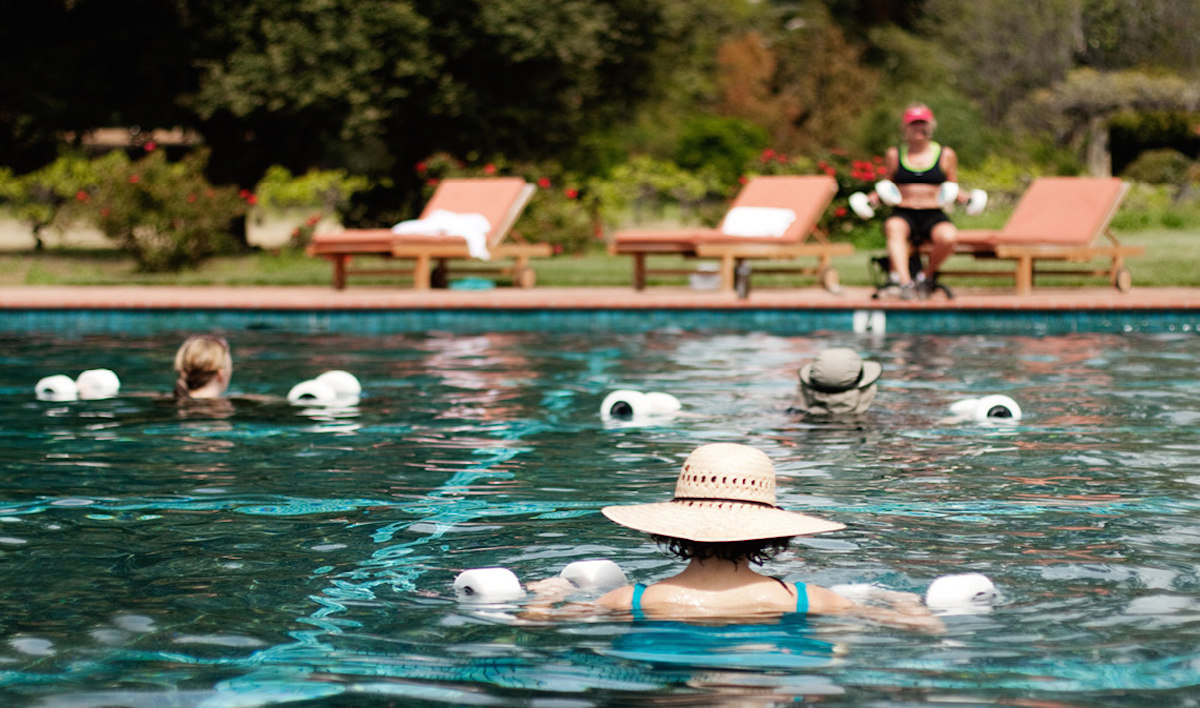 Founded as far back as the 1940s, Rancho La Puerta is a veritable paradise for the avid spa goer. Located near San Diego, California, the first thing you will notice about the resort is its enormous size. The grounds span over 3000 acres and include organic farming initiatives, swimming pools, designated fitness areas, a dining hall, gift shops, as well as a fully-equipped professional spa.
The resort focuses primarily on four aspects – diet, fitness classes, natural environments and lectures. Individuals have enormous flexibility when it comes to choosing their exercises and activities, along with immense variety. The entire property is also filled with fauna like rabbits and roadrunners, enabling individuals to gain a true sense of living in natural beauty.
Food at the resort is primarily vegetarian, but that does not stop it from being delicious. Visitors can choose from a range of healthy vegetarian options including dips, crackers, smoothies and other snacks.
Rancho La Puerta is a health and fitness getaway like no other. Set in a secluded mountainous region of Mexico, you'll feel like you're on an adventure as soon as you arrive in the perfectly manicured gardens. From tennis, to fit ball workouts, cardio boxing to beach volleyball, you'll never be stuck wondering what to do. The Ranch also boasts a comprehensive range of naturalistic healing techniques and spa treatments, including Pilates, acupuncture, therapeutic massages and sacred sound practices. Everything about your stay will have you revived and relaxed by the time you tear yourself away from the Ranch's embrace.
And while its price tag (from $3,600 per person for seven nights) may sound steep, its rates are actually about half of some of its California competitors. They cover all meals, classes, hikes, and seamless transportation from and back to the San Diego airport. (A word on the Mexico thing: Don't let it put you off; you'll need a passport to cross the border, but otherwise you won't know you're outside the U.S.)
Celebrities and visitors from all over the world return to family-owned and operated Rancho La Puerta, founded in 1940, year after year to relax, spa, re-energize, try new fitness routines and begin life-long wellness habits. A short list of famous fans include Oprah Winfrey, Kate Winslet, Jane Fonda, Claudia Schiffer and Ricki Lake.