Skyacht One is now renowned as the most luxurious "flying yacht" in the world. At first, it was just a challenge to the designer Eddie Sotto: he had to create something unique. That is how Skyacht One was born, transposing the elegance and refinement of a yacht into a plane.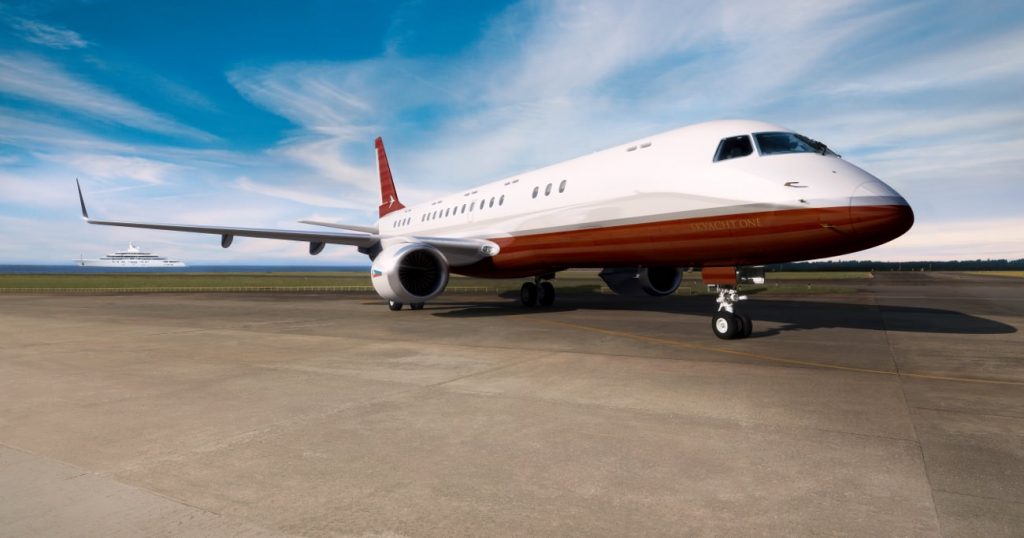 The Lineage LINEAGE 1000 E
The Skyacht One was built in partnership with Embraer, the Brazilian aircraft manufacturer. SottoStudios took an Embrarer Lineage 1000E jet and transformed it into a luxurious $83 million superyacht for the sky. SottoStudios was started by designer Eddie Sotto in 2004 with the intent to shake things up in experimental design and they've certainly done just that.
This aircraft and its 10,000 cubic feet of cabin space can reach 800km/h (497mph) as a cruising speed and a range of 4,500 nautical miles.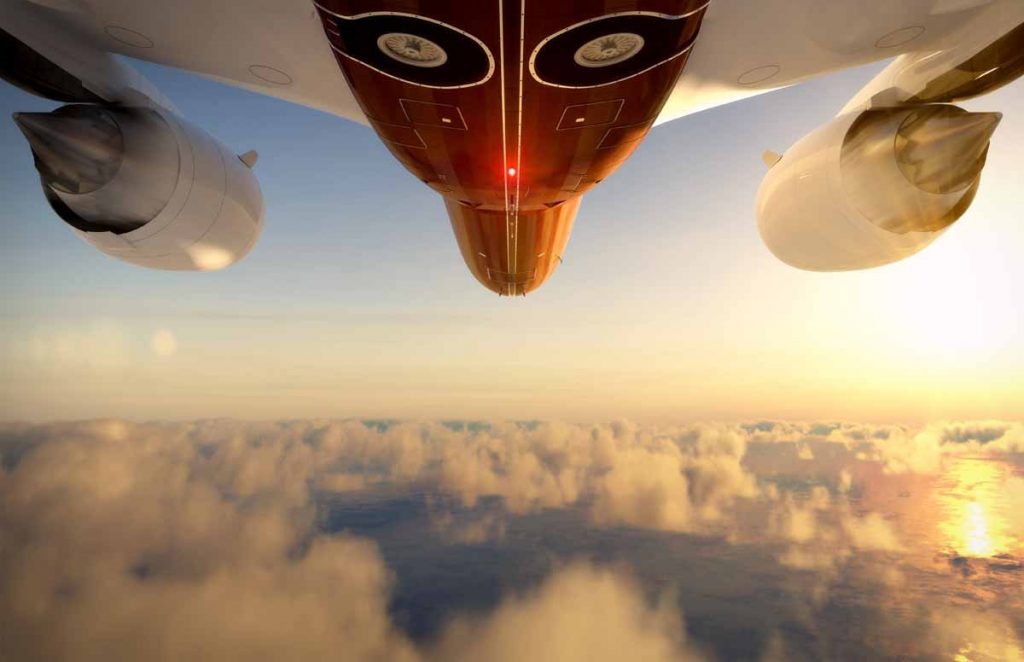 If you love what you see but maybe want it in a different aircraft, that's fine. Upon request, the luxurious and refined Skyacht One design can be adapted to any other aircraft, smaller or bigger.
Skyacht One Luxurious Design
Skyacht One is about as cool as it gets when it comes to air travel, boasting a navigation theme that features tonnes of neat details, like astrolabes, armillary spheres, charts and marquetry clocks. You'll find Piero Fornasetti's gold plated "Astrolabio" China in the dining room, Fornasetti rugs adorning the floor and custom hardware that contrasts perfectly with embossed leather furniture.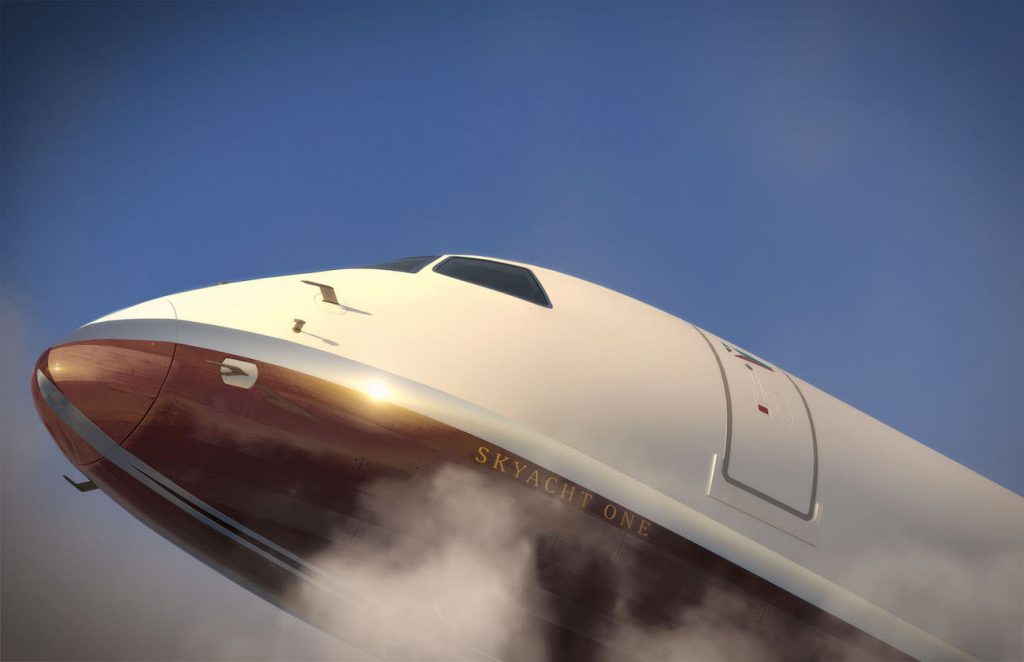 Starting with an exterior boasting a "hand-painted 'trompe l'oeil' mahogany 'hull' and towering vertical stabiliser, this plane features tonnes of design elements that one usually sees on luxury sailing vessels—including its polished underbelly that evokes wood planks. Unlike other luxury aircraft, this design manages to strike the perfect balance between opulence and whimsy, resulting in a work of art that will even please your inner child.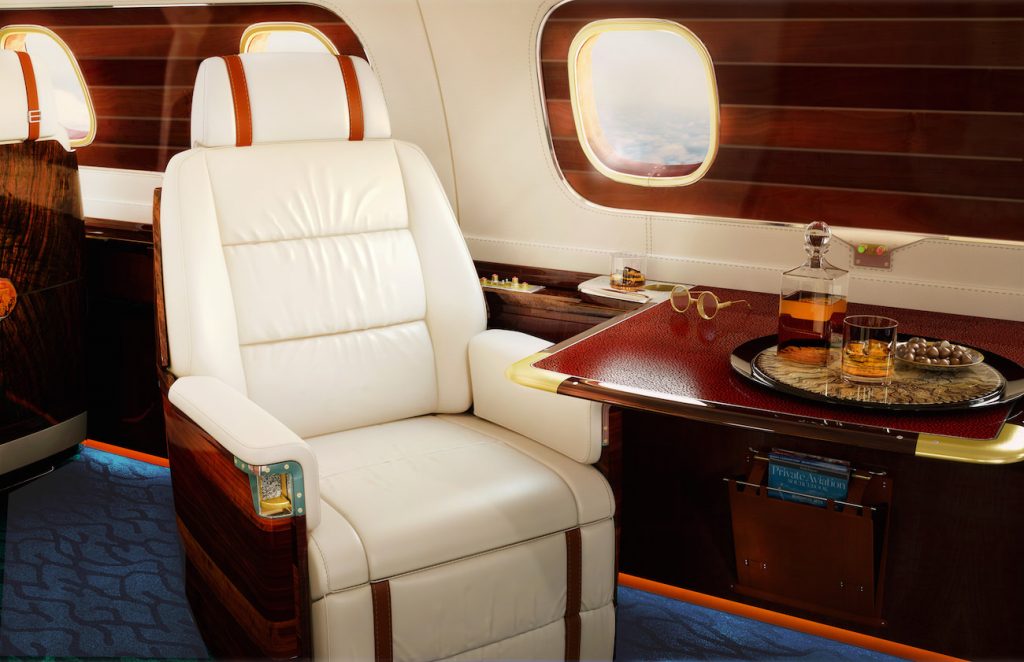 The interior is made with high-quality leather, inside marquetry is inspired by Italian 15th-century expertise and brass ceiling lights have been inserted.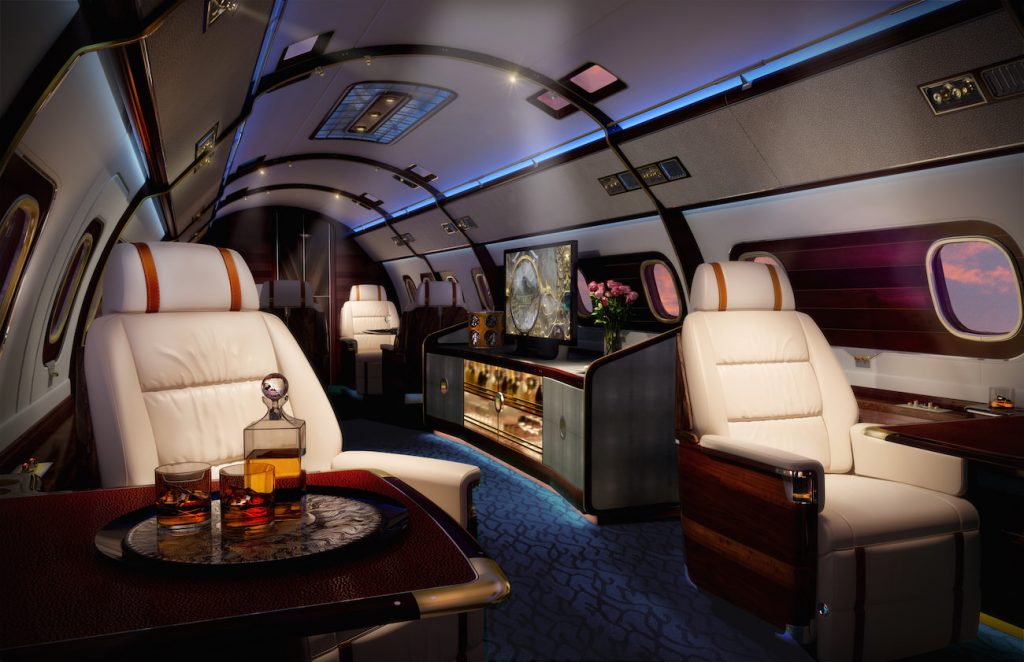 The Skyacht One offers a great number of luxurious amenities thanks to its huge area. A chartroom, galley, and conference room can all be found near the nose, while the main cabin and master suite with 4K screen and adjoining bathroom are in the aft – the stern (rear) of the ship (plane).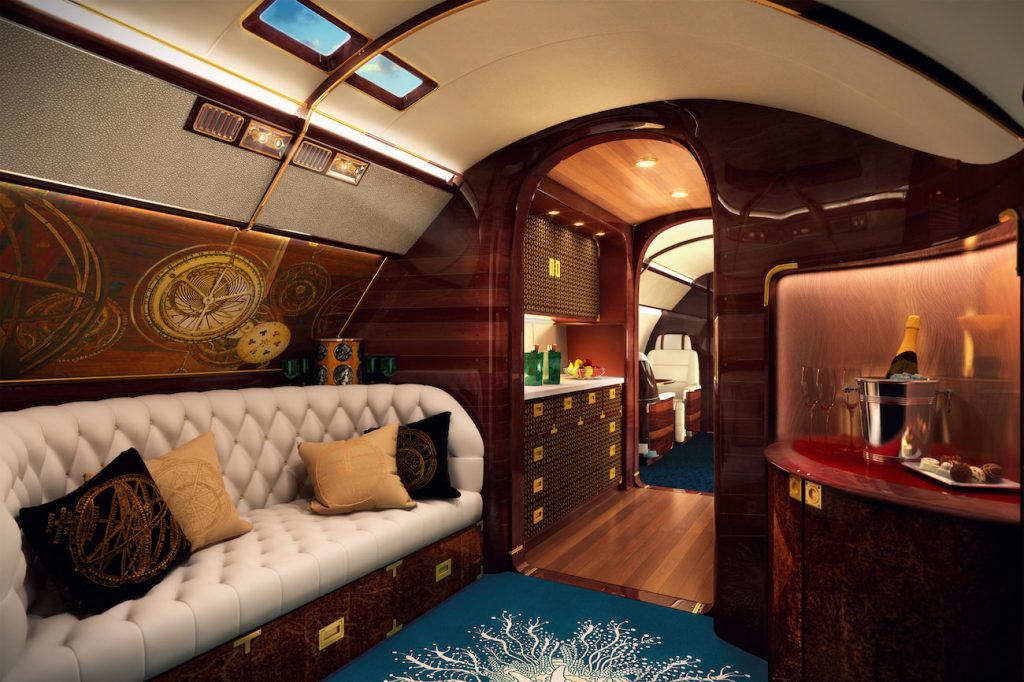 The roomy main cabin boasts a grand Chesterfield sofa, cocktail bar, dining room, windows designed to emulate port holes, inlaid brass and wood accents.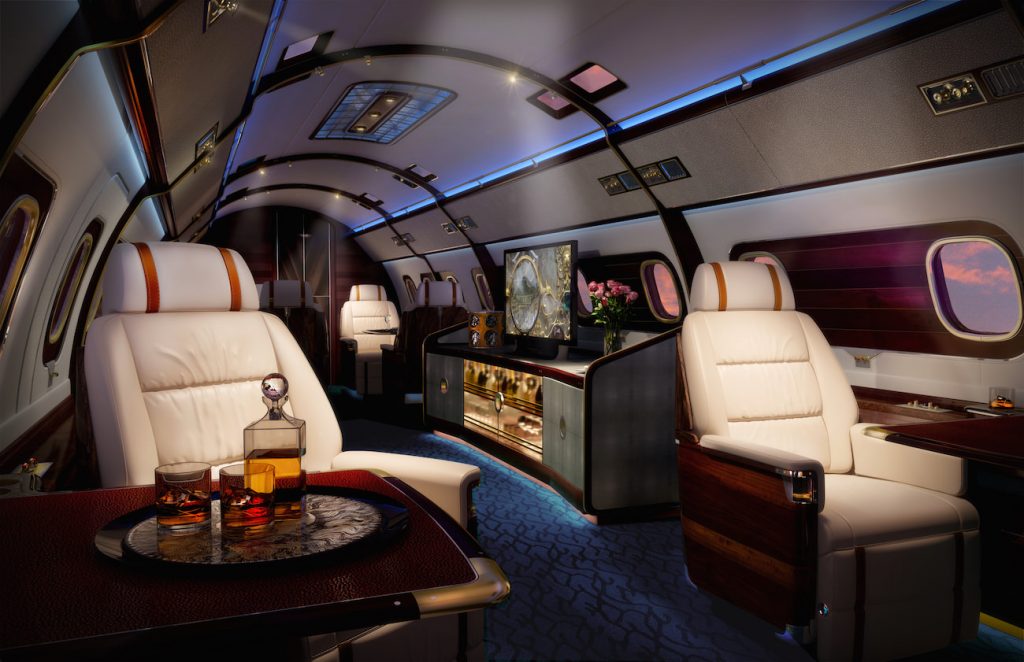 The entire aircraft has an adjustable smart lighting system with various colours options. You can change the light colours according to your desires and to the different moments of the day.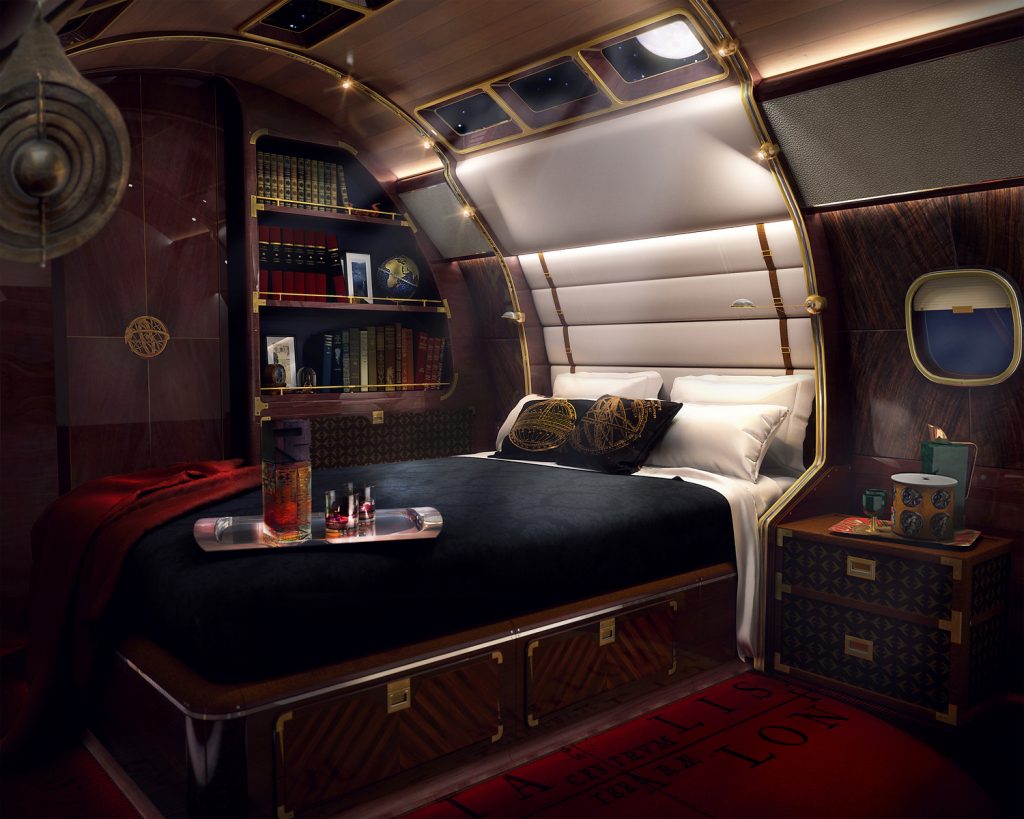 While the master suite is lined with padded suede and Macassar walls, the master bath is even more luxurious.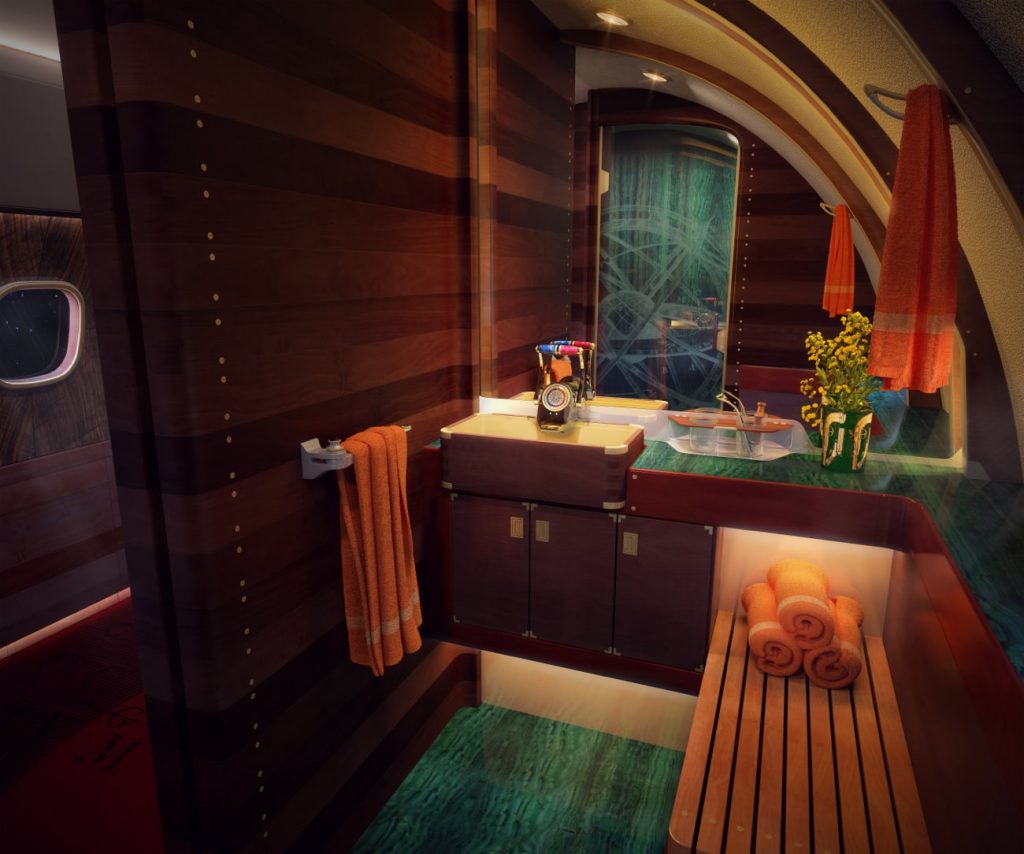 The master bath looks pretty enough to be in a luxury spa, with a neat throttle-inspired faucet, teak and mahogany walls, Malachite counters and vintage Fornasetti accessories.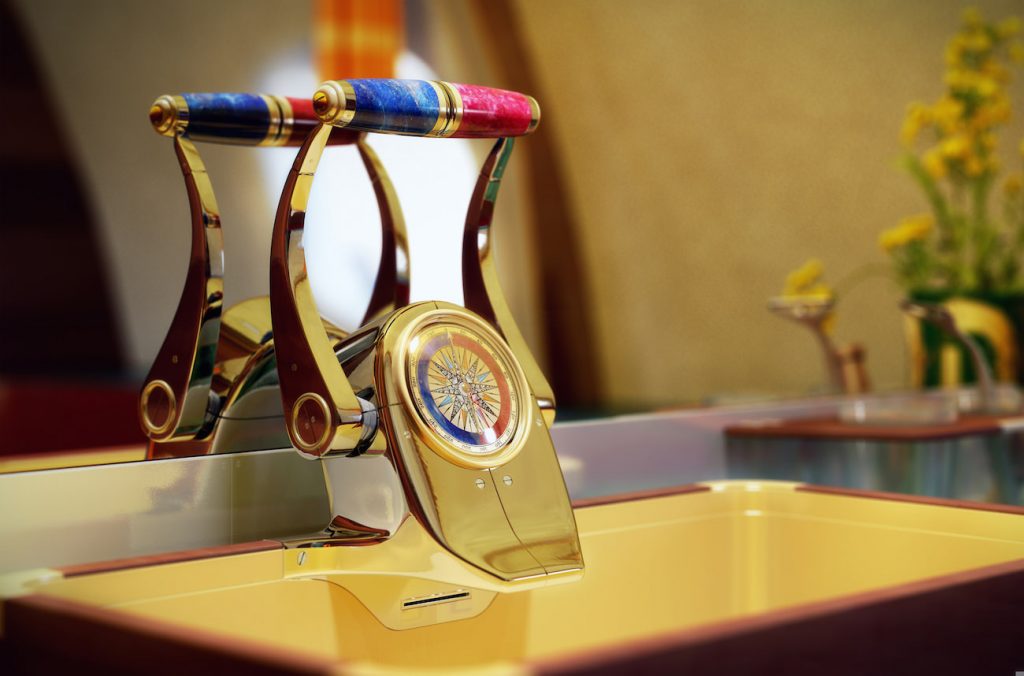 This flying vessel is a true treasure specially built by a refinement lover for private, comfortable and grandiose flight lovers. If your want to travel in the most luxurious aircraft in the world, you can buy the Skyacht One for the amount of $83 million.