Lürssen Yachts' delivered the newly Dilbar superyacht to its new owners in May. Dilbar stretches to nearly 512 feet, giving a whole new meaning to the term superyacht. The ship took 52 months to build and is currently the world's largest motor yacht by volume, and the fourth-largest by length. The build cost for the new Dilbar has not been disclosed, but estimates have put it near $600million.
Dilbar was built by Lürssen Yachts at its shipyard near Bremen, Germany. Lürssen has released a time-lapse video of the yacht Dilbar, previously known as Project Omar. The footage includes craftsmen working on the hull and superstructure prior to launch and aerial footage of the record-breaking yacht on her delivery trip.
Dilbar is the fourth largest yacht in the world by length and biggest in terms of gross tonnage, with a total interior volume of 15,917 gross tonnes. Dilbar's gross tonnage has topped those of the world's three largest superyachts – Azzam, Roman Abramovich's Eclipse, and Dubai. Dilbar's gross tonnage tops Al Said's 15,850 tons superyacht and Azzam's 13,136 tons superyacht.
While this project by Lürssen Yachts is notably large, Dilbar, of course, isn't the world's largest yacht. The world's largest yacht title – by length – goes to the 180-metre superyacht Azzam, the world's largest private yacht.
Dilbar's timeless ivory-and-bronze exterior was designed by Monaco-based Espen Oeino. Her interior was done by London's Winch Design. Dimitri Semenikhin, of Yacht Harbour, said the majority of the living space is indoors, giving Dilbar the largest interior volume of any yacht. And Dilbar holds another distinction as well: Its nearly 50,000-gallon, 180 cubic metre indoor swimming pool is the largest ever built on a yacht.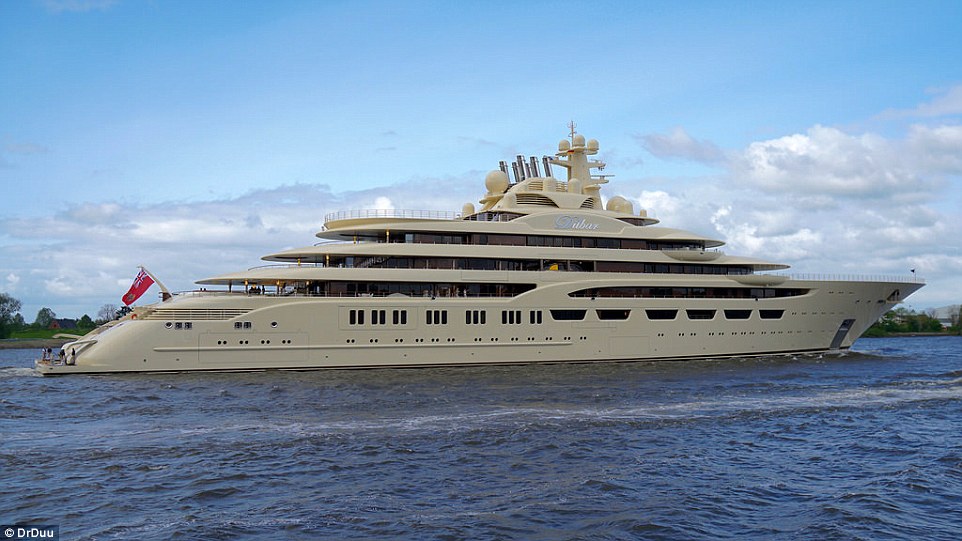 A diesel-electric powerplant propels the nearly 16,000-ton yacht at a constant speed of 22.5 knots.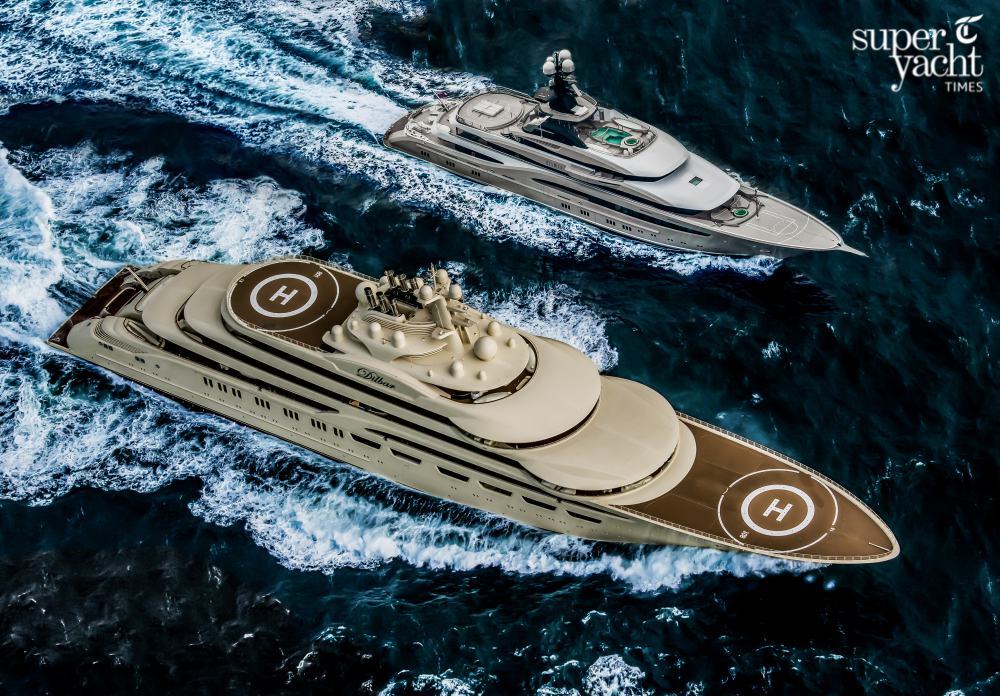 As is the case with many new superyacht builds for the super-rich, details of Dilbar's interior and amenities remain a secret. What we do know is that Dilbar superyacht has nearly 41,000 square feet of living space.
From the aerial shot, we know Dilbar has two helipads – one on the sundeck and one on the bow – and a small sitting area and a swimming platform at the back.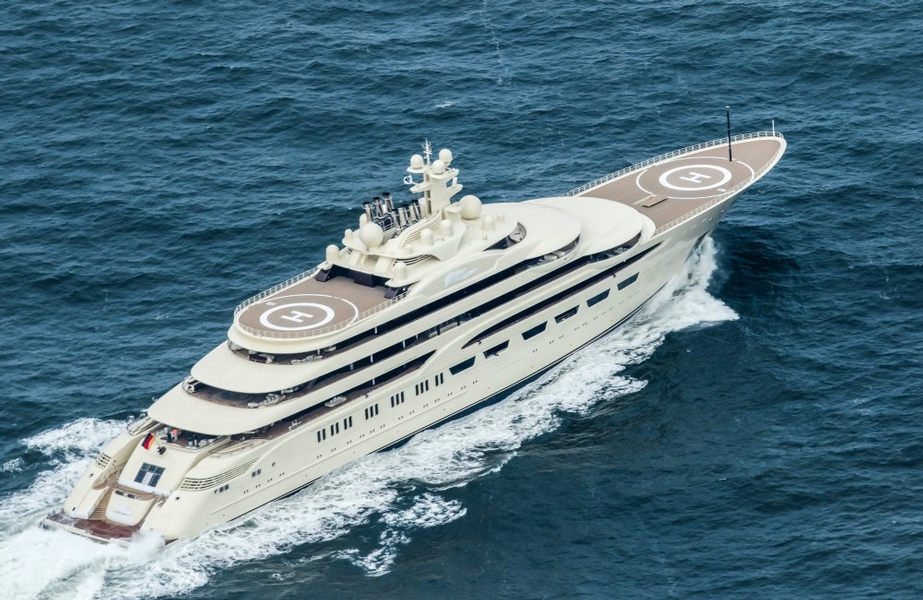 Dilbar's design – which offers very little outdoor space and is geared towards privacy– offers very few hints of the yach'ts design. Although there are some outdoor spaces on the yacht, the majority of the living space is located indoors. Few interior details are known, but her construction materials of a steel hull and aluminium superstructure can be confirmed.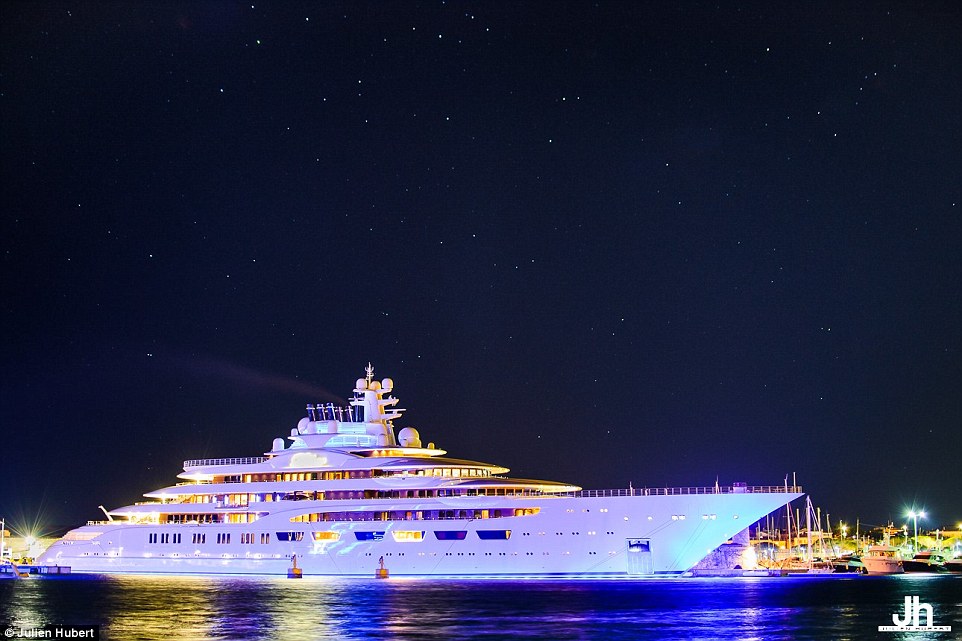 Owned by one of Arsenal FC's largest shareholders. The massive superyacht was custom built for 62-year-old billionaire Alisher Usmanov, one of Arsenal FC's largest shareholders. The Uzbek-born Usmanov has a net worth of more than $13bn (£8.7bn) and is the world's 73rd wealthiest person according to Forbes.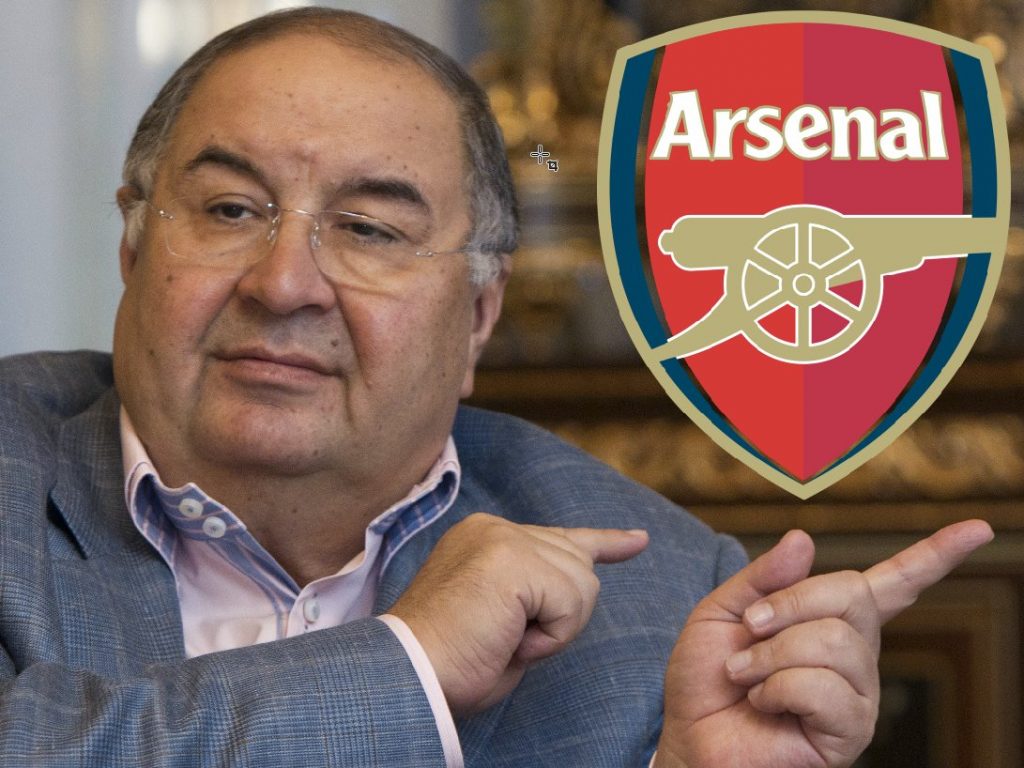 Uzbek-born Russian billionaire Alisher Usmanov made his fortune through investments in metals, media, telecommunications and sport, and owns a 30.04 per cent controlling stake in Arsenal FC.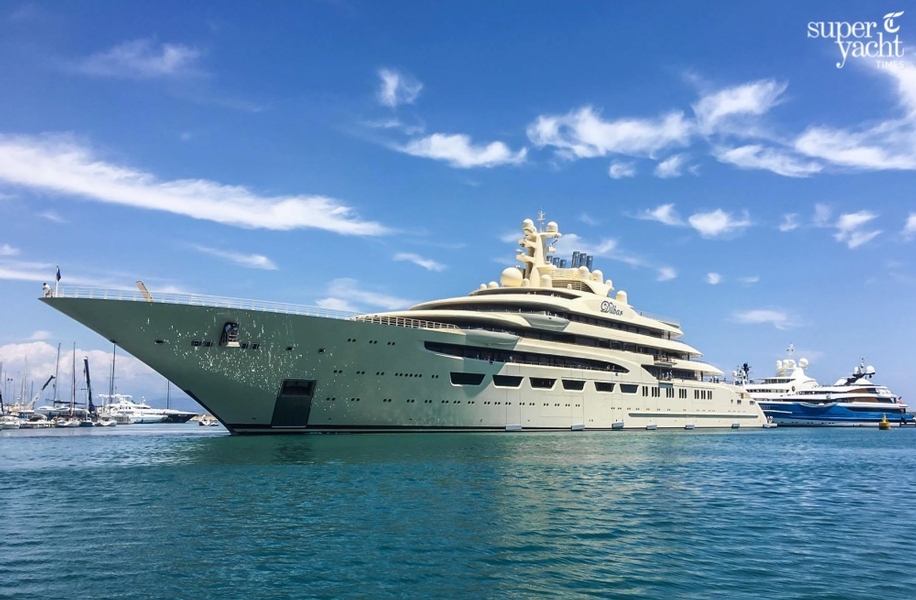 Usmanov ordered Dilbar, which has room for dozens of guests and crew, to replace his other superyacht, a 377ft vessel which was previously called Dilbar and is now known as Ona.