The previously unseen plans for the 'Trump Princess' have surfaced after the now President abandoned the extravagant build 24-years-ago.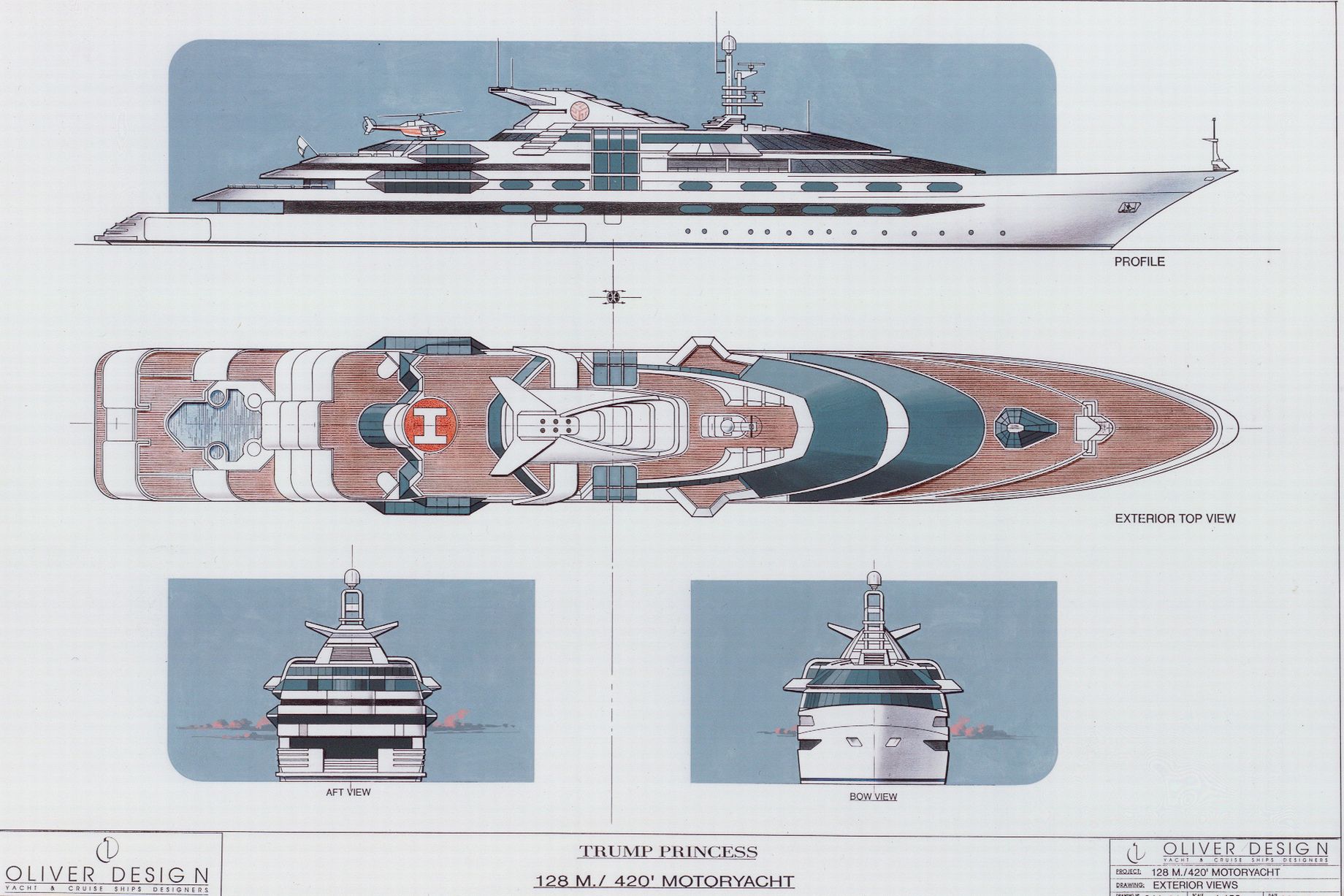 In 1993 Trump paid boat building firm Olivier Design £140,000 or $170,000 to design the lavish 420ft superyacht. The inexperienced firm was spotted by Trump at the Florida Boat Show early in the 1990s.
A signed letter sent from Trump in March 1993 to boss Jaime Oliver reads: "I am interested in building a 420ft yacht which, when completed, will not only be the largest yacht in the world, but at the same time, the most beautiful.
However, a few months into the design phase, Jaime Oliver was informed that Donald Trump had scrapped this project and that construction of the yacht would not go ahead.
Trump's financial situations at the time with his hotel and casino businesses facing bankruptcy some believe is the reason why Trump scrapped the plans to build his dream yacht. Jaime Olivier later discovered that the businessman filed for bankruptcy the previous year after his Plaza Hotel in New York accumulated $550 million in debt.
According to some sources, in early 1994, his companies had a combined corporate debt of $3.5 billion dollars, and he had personal debts of around $900 million.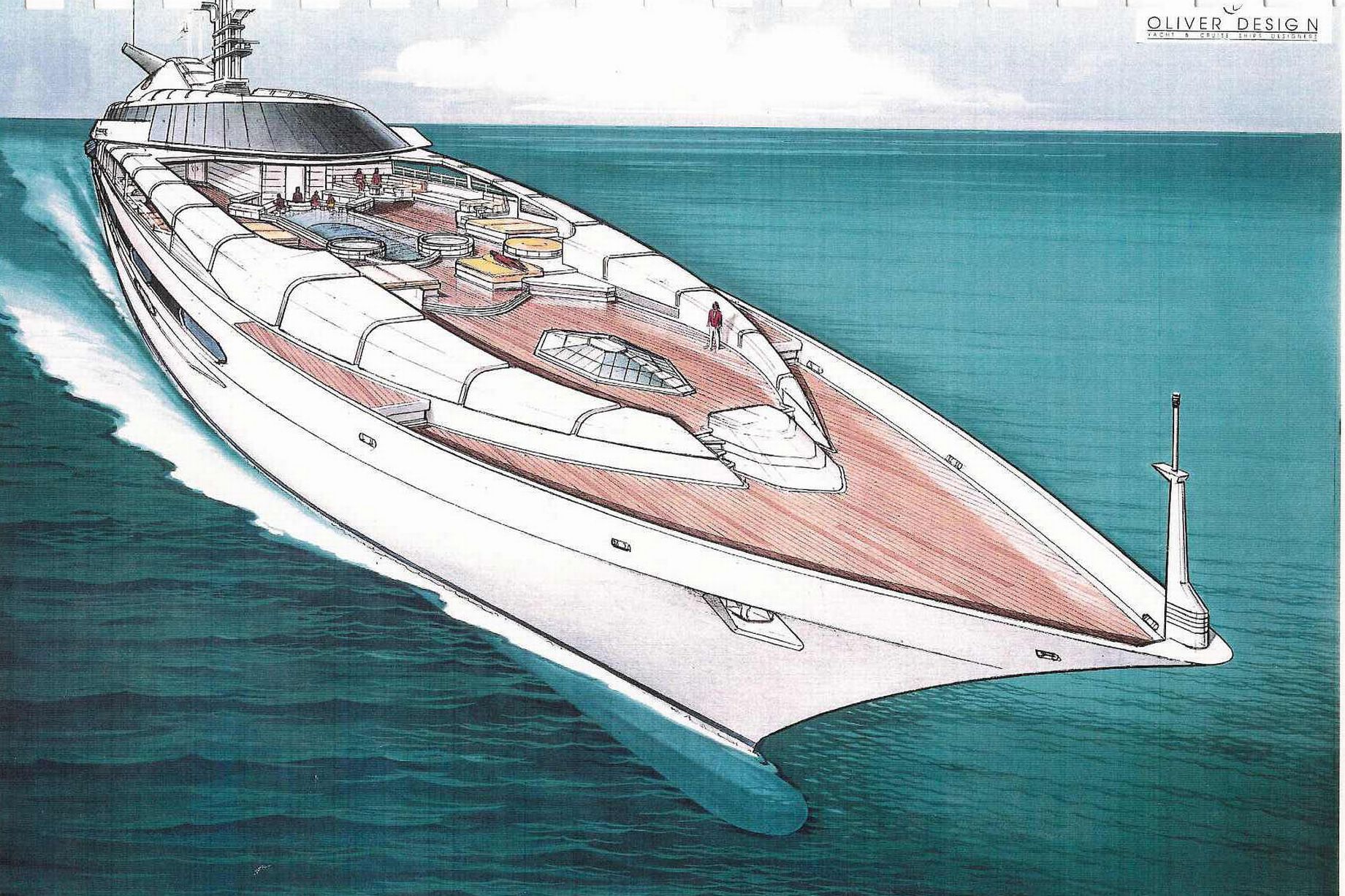 The designs, however, remain and today give us an idea of what certainly could have been one of the coolest yachts in the world.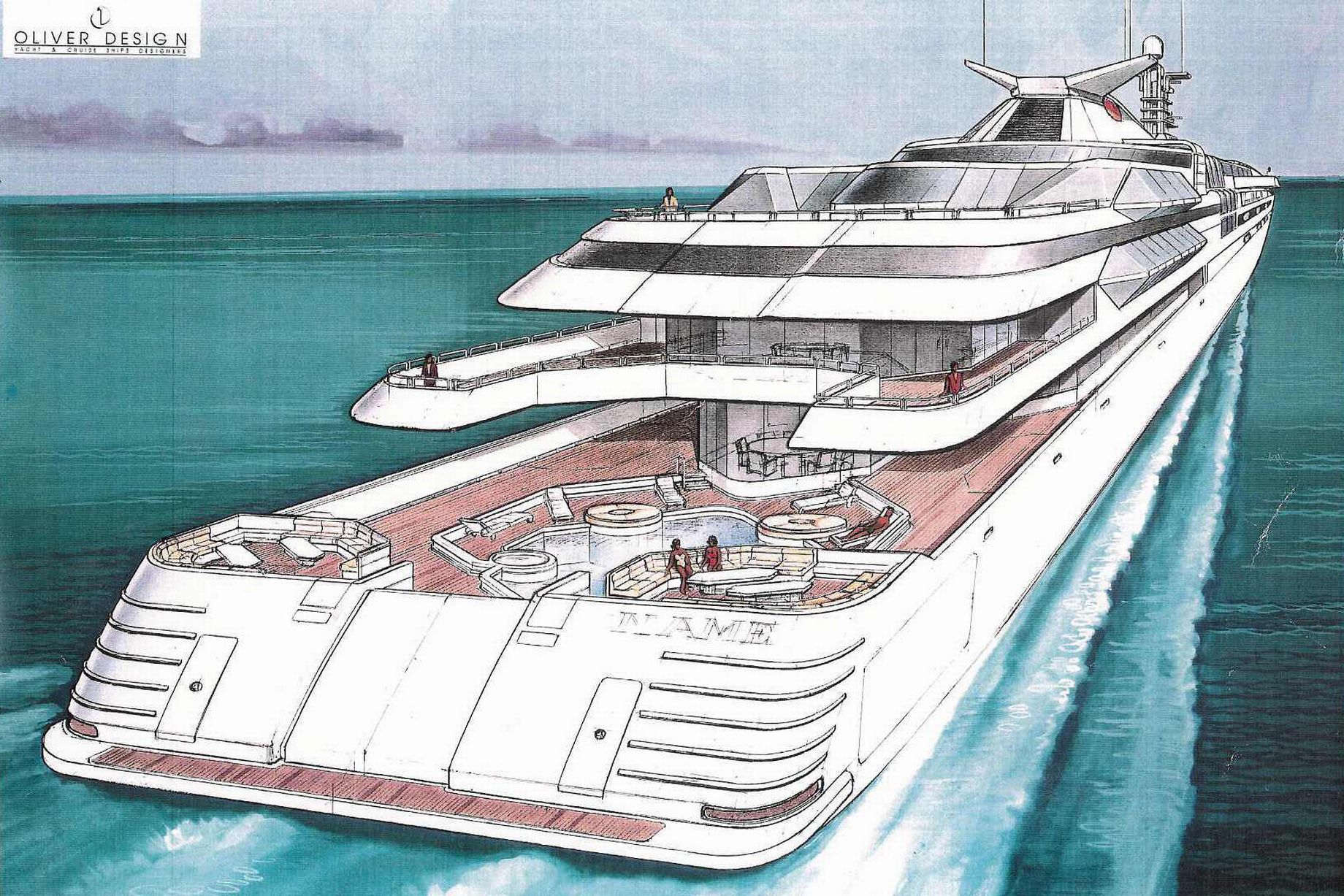 The vessel would have boasted four decks, a helipad, suites, lounges, a swimming pool, hot tubs and a vast gallery decorated with palm trees. Trump Princess spread across four decks and came complete with a heliport, swimming pool, Jacuzzis, and opulently decorated interior guest spaces. The size of the exterior entertainment areas would have been unprecedented for a yacht of this length, even by today's standards.
While the Trump Princess would have been the largest yacht ever built in the 1990s, it would be dwarfed by today's biggest, known as Azzam, which is 80.61m or 592ft long.