Sailing is one of the most relaxing yet stimulating pastimes. If you are an avid yachtsman, you will be acutely aware of the importance of finding a destination that not only offers beauty and serenity but also safety. Whether you are indulging on a yacht trip on your own, or with close friends and family, a yachting trip provides you with a fantastic opportunity to soak up the culture of your yachting destination. We take a brief look at some of the most popular yachting destinations from across the world.
Croatia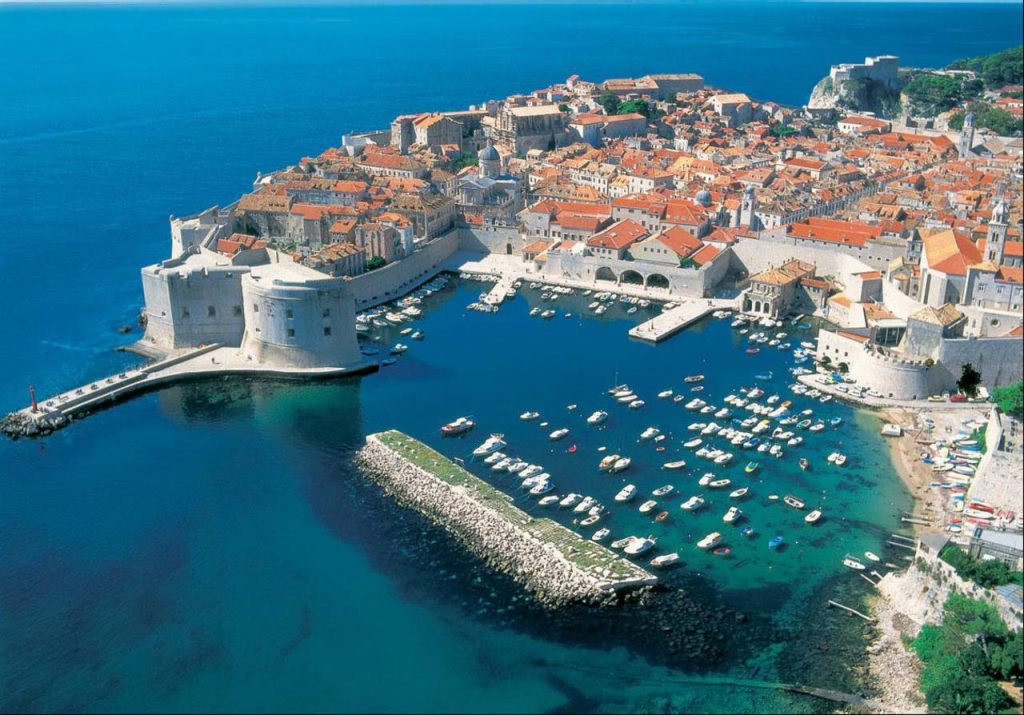 Not many people typically associate the beautiful European country of Croatia with yachting. However, if you choose a reputable cruise, Croatia has much to offer. Croatia consists of over 1000 tiny islands that make it a veritable paradise for sailors. It is particularly known for its scenic southern coastlines, most notably the Greep port of Trogir.
Yachtsmen can also get a first-hand glimpse of the beautiful city of Split. Sailing along the coastline will allow tourists their first glimpse of the Dalmatian coasts and the Kornati archipelago. Other islands that you may want to stop by include Brac, Korcula or Hvar. However, it is widely acknowledged that the 'Golden Horn' beach is the most beautiful island that Croatia has to offer. If you are looking to stay away from the usual hustle and bustle of more popular islands, there are several smaller beaches and coves that you can stop at.
The French Riviera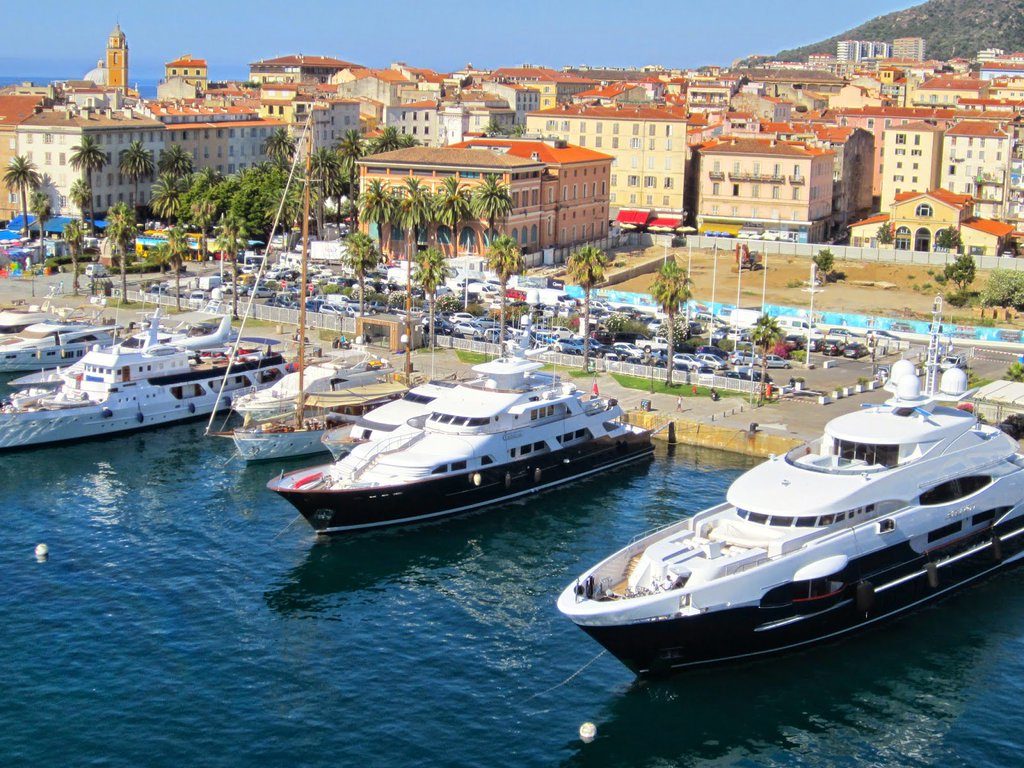 What is most attractive about the French Riviera, that other destinations cannot provide, is a wonderful blend between hidden and untouched beaches and large cosmopolitan coastlines. Sailing across the French Riviera will give you an opportunity to view some of the famous cities like Nice, Monte Carlo, and Cannes. However, you would be committing an injustice by not visiting the quieter islands of Porquerolles and Port-Cros. These islands are fantastic places to relax on warm, sandy beaches, filled with palm trees.
Turkey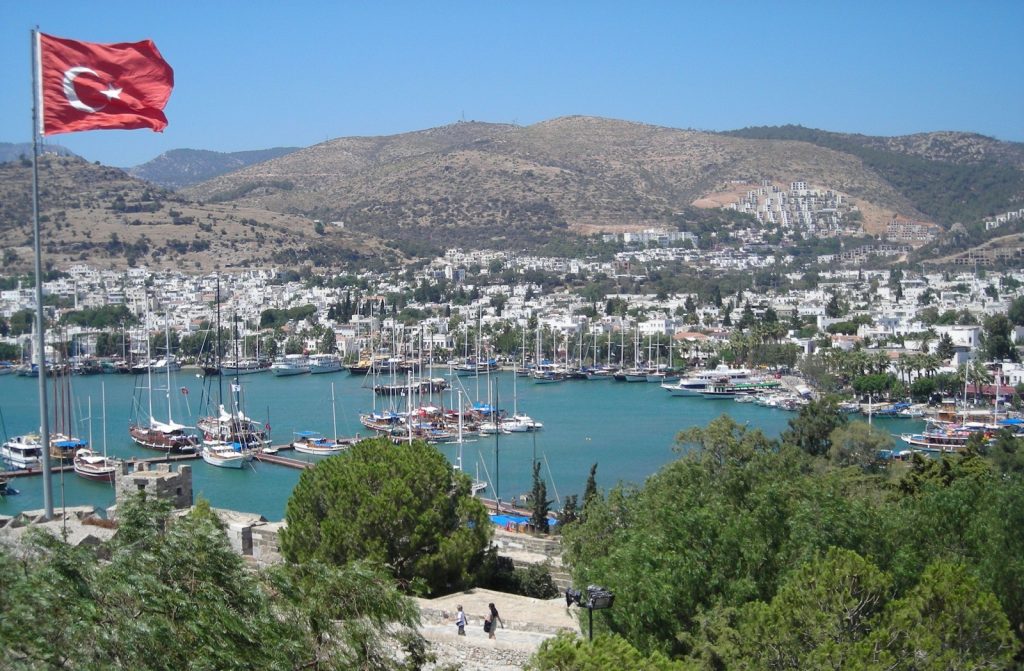 As a country located in Southern Europe, Turkey has also grown to become one of the most popular yachting destinations in recent years. When sailing in Turkey, you will have to make a choice between seven different areas – the Mediterranean and Aegean region, The Black Sea, central Anatolia, Western Anatolia, Eastern Anatolia, South Eastern Anatolia or the Sea of Marmara. Each of these regions offers exquisite views of the coastline, along with ample opportunities to stop and relax on quiet and unspoiled beaches. With approximately 8300 km of coastline, there is clearly much to see. Turkey's coastlines are also littered with small coves, beaches, and bays where you can stop and unwind at.
The Canary Islands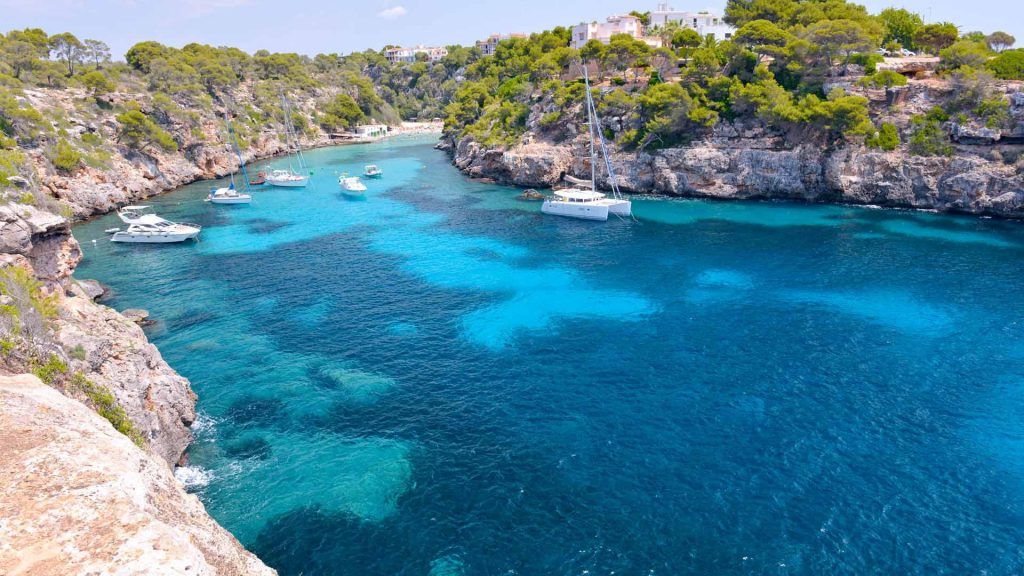 The Canary Islands is another historic destination that sailors often flock to. In recent years, sailing has become ever so popular here, and tourists will have no trouble finding a yacht cruise option that satisfy their preferences. The Canary Islands is separated into two distinct regions – Gran Canaria, Fuerteventura and Lanzarote islands, as well as those of La Gomera, La Palma, Tenerife and El Hierro. These islands have all developed significantly over the years and boast of a variety of clean beaches and excellent resort options.
Cuba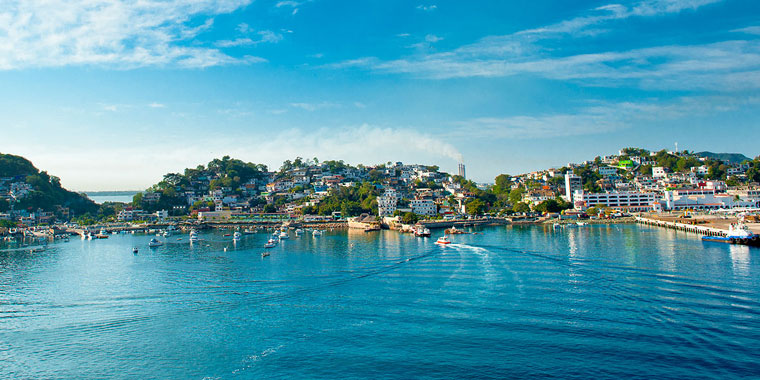 No article about yachting is complete without a mention of the beautiful country of Cuba. Cuba offers tourists a rich cultural heritage and exquisite natural landscapes. Cuba manages to blend its own traditions with a more colonial heritage. Sailing around the country island of Cuba will allow individuals ample opportunities to stop and relax at the numerous coves and inlets along its coastline. Cuba is generally regarded as one of the most popular destinations for sailors particularly because of the strong yet steady winds in the region, as well as the scenic beauty on offer. Cuban people are also extremely welcoming and friendly, making it easy to have an enjoyable and memorable sailing experience.
Phuket, Thailand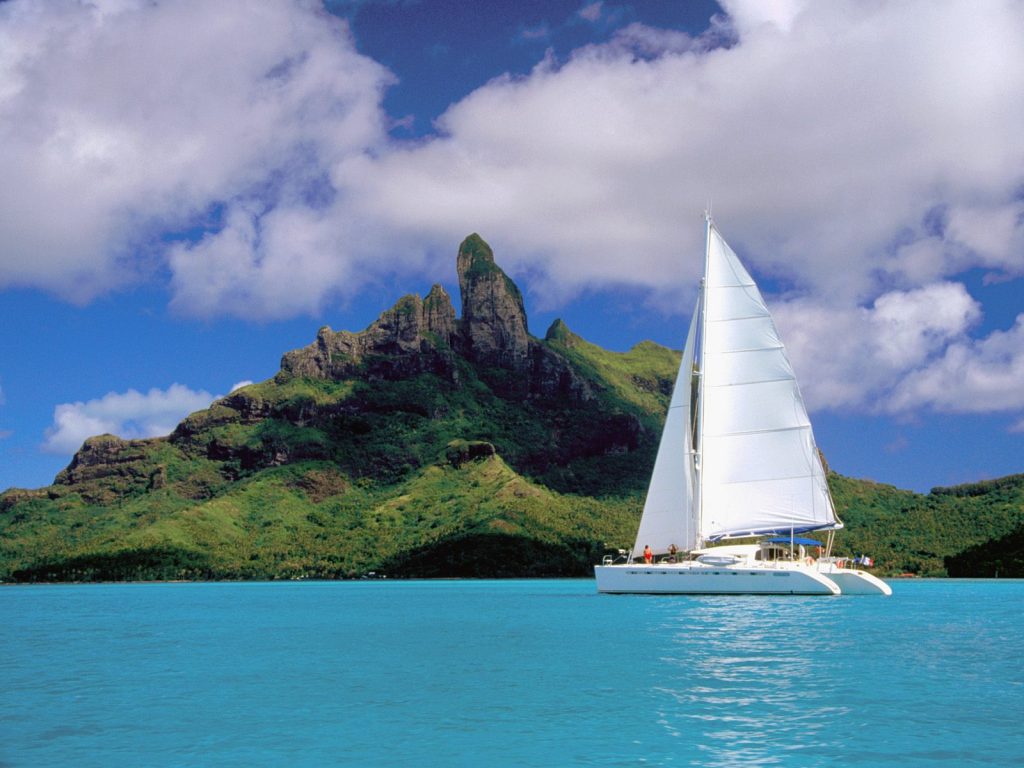 Thailand is known for its beautiful beaches littered with palm trees, but no Thai destination can trump Phuket. Phuket has one of the largest coastlines in Thailand filled with tiny islands and ancient rock structures. Sailors who are looking to explore the natural landscape and all the indigenous vegetation in the region may also do so as well. The island of Phuket is also filled with quiet coves and bays, where tourists can disembark and soak in the sun.
Belize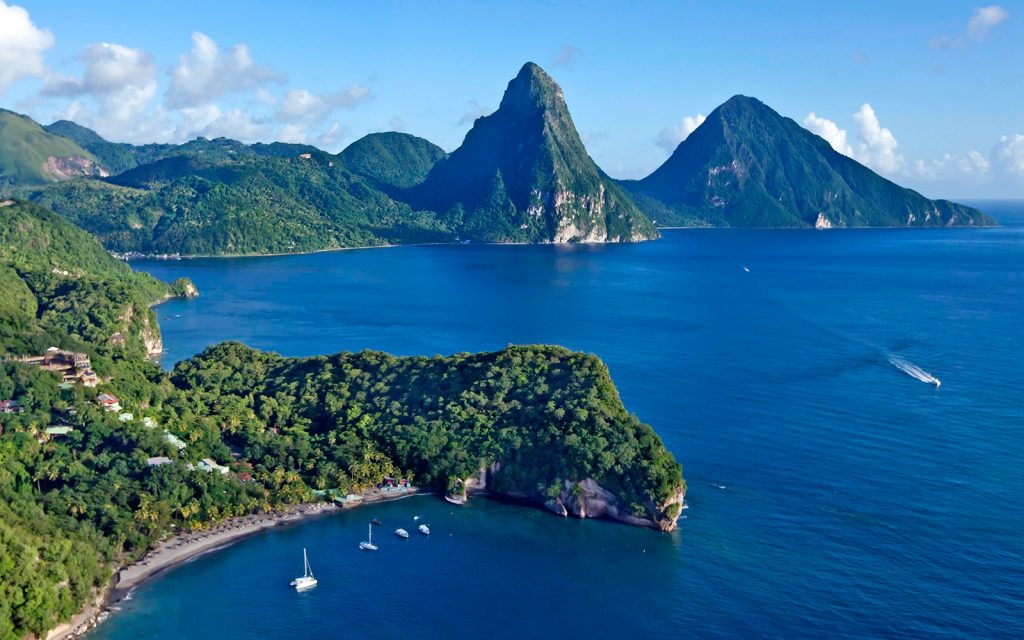 The Belize Barrier Reef is behind only the Australian Great Barrier reef when it comes to size. Belize offers tourists electric blue water and white sand beaches, as you traverse across its beautiful natural coastline. Sailing in Belize also offers tourists the opportunity to snorkel as well. Snorkeling is a safe activity, and tourists may get a once in a lifetime chance to see the exquisite marine life in the region, from whale sharks, to manatees to sea turtles, not to mention tons of rare fish.
Tahiti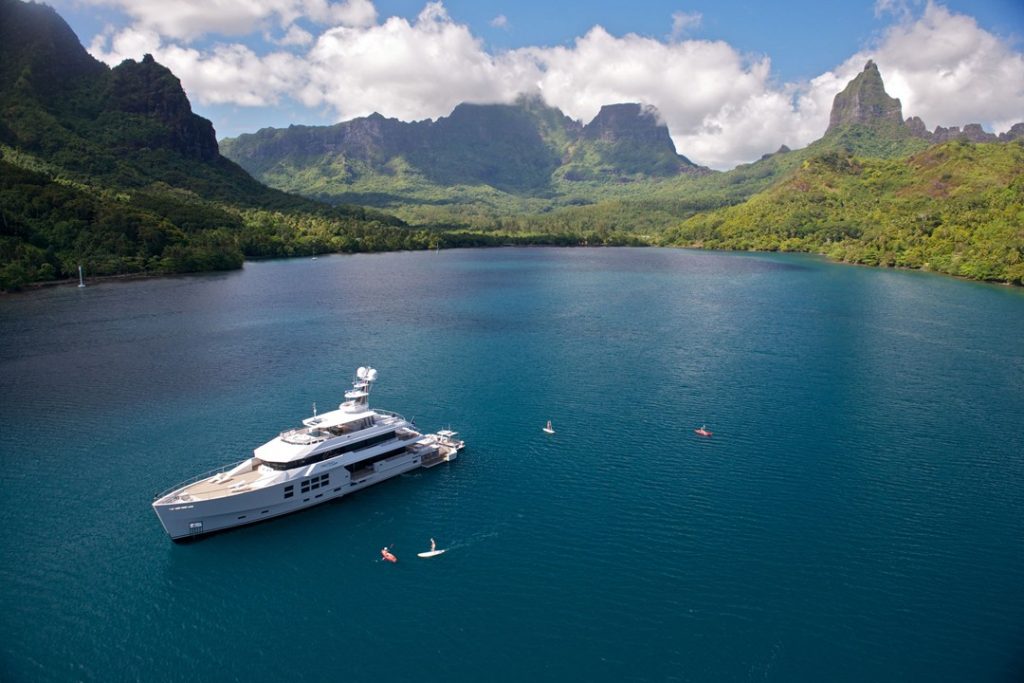 Located in the South Pacific, Tahiti is certainly a must-visit destination for any sailing enthusiast. With beautiful neon-colored waters and warm lagoons, Tahiti's landscape is unlike anything you will see in the world. Tahiti also offers a number of yachting cruise options to choose from, depending on the kind of privacy you wish to experience. Yachting in Tahiti is not the only activity you can undertake. Other activities include snorkeling, para-sailing, jet skiing, water skiing, windsurfing and much more. Tourists in search of more relaxed alternatives can also partake in island tours and shop at the local produce markets.