Russian billionaire Andrey Melnichenko has listed his famed controversial submarine style Superyacht A for the price of $300 million.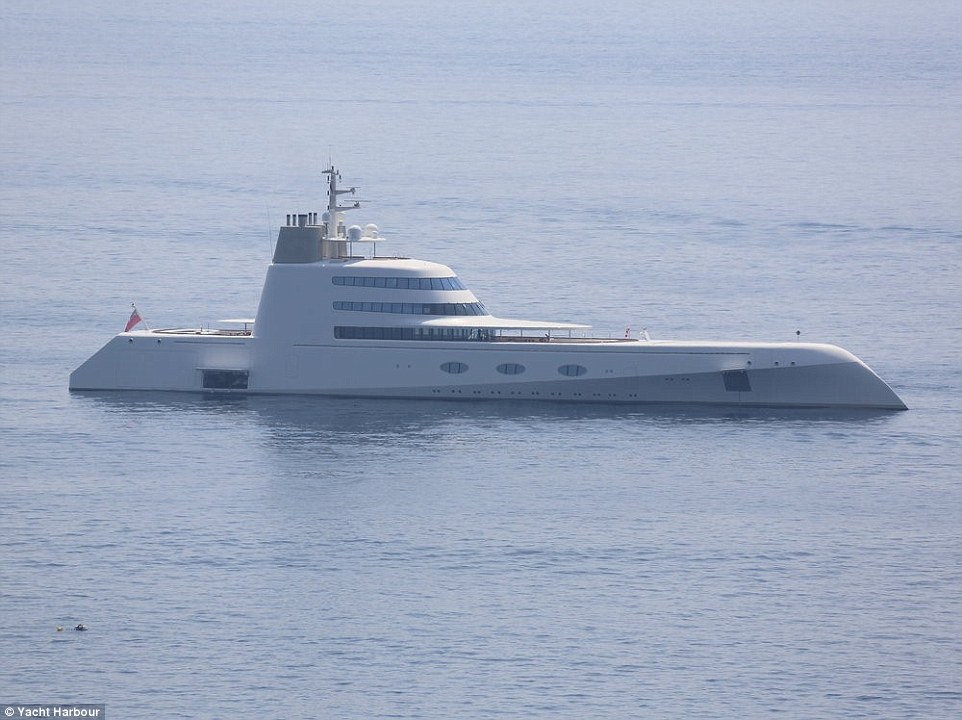 Billionaire industrialist Andrey Melnichenko, who has made his vast fortune with investments in coal, fertilisers and banking, has no need for Motor Yacht A after replacing it with the grander Sailing Yacht A. Melnichenko, 44, who is said to have a net worth of $10.2bn (£7.1bn), is one of the richest people in the world, spending a reported $320million (£223million) on the custom-built Motor Yacht A.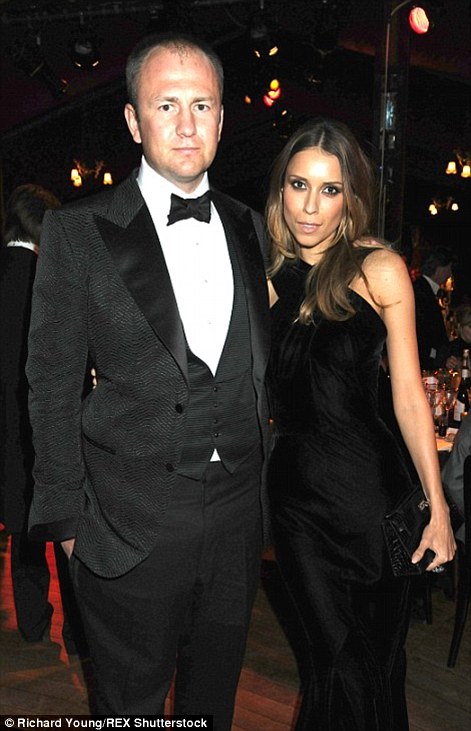 Once called the 'king of bling' by Tatler, the Belarus-born Melnichenko lives a glamorous, jet-setting lifestyle with his wife, Aleksandra, a former model and pop star from Serbia. In addition to two massive yachts, he owners a customised Boeing 737 private jet, a villa in the French Riviera, a penthouse in New York and a sprawling estate near Ascot, England.
The billionaire is upgrading to a massive $400 million, 469 foot Sailing Yacht (also named A), which is nearing completion at Nobis krug. She will have eight decks and will feature a one-foot thick glass underwater observation area, located in the keel. Like the Motor Yacht A, the Sailing Yacht A is designed by Philippe Starck, and some of her design features are similar to the current A.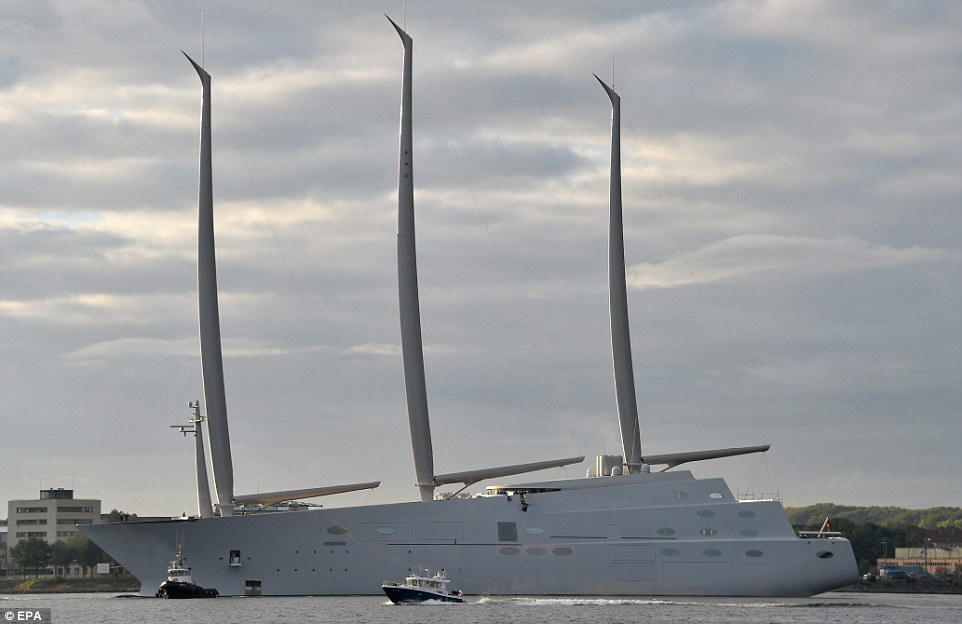 Her masts will be the largest in the world, the three masts tower up to 328 feet above the water level, with a crow's nest at 200 feet. She will be powered by a hybrid diesel-electric package with controllable pitch propellers and will reach a top speed of 21 knots, with a cruising speed of 16 knots. There are 24 shell doors in the hull, her decks are connected by several elevators and it will carry a submarine. She will accommodate 20 guests with a crew of 54.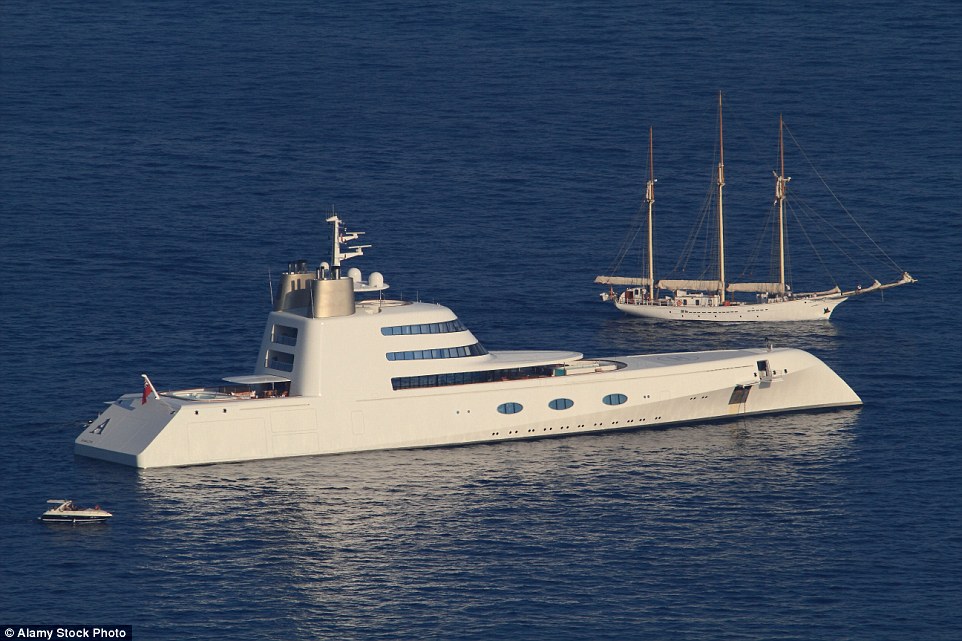 If Motor Yacht A finds a buyer it would likely prove to be one of the biggest sales of all time. The 390ft Motor Yacht A is one of the 25 largest superyachts in the world and dwarfs most vessels that it encounters.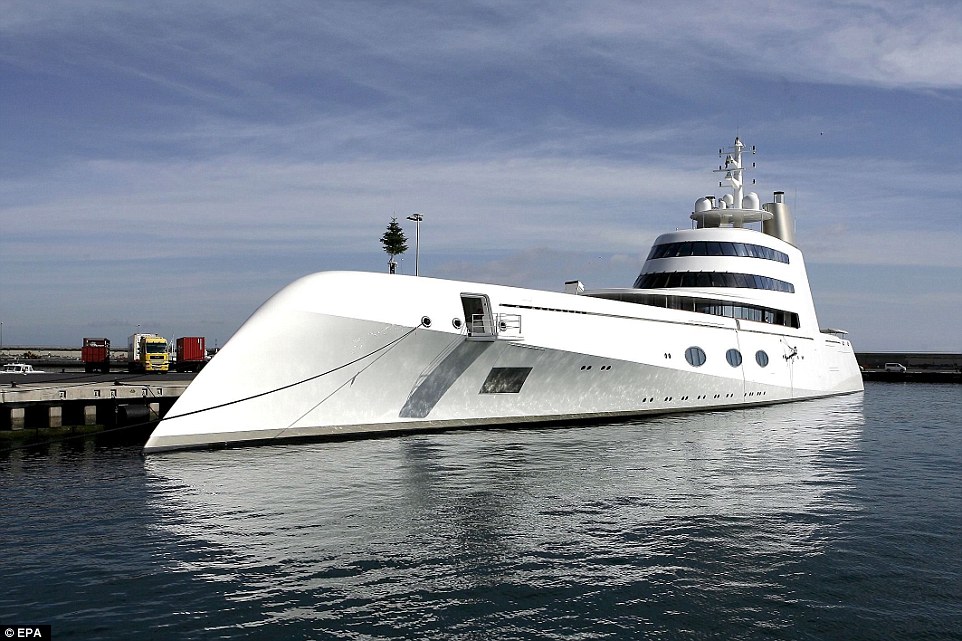 The huge 240-square-meter cabin is located in the upper part of the cockpit. The walls of the spiral stairs leading to the cabin are coated with silver plates. The king size bed sits on the rotating podium. All crystal items on board the yacht are made by Baccarat.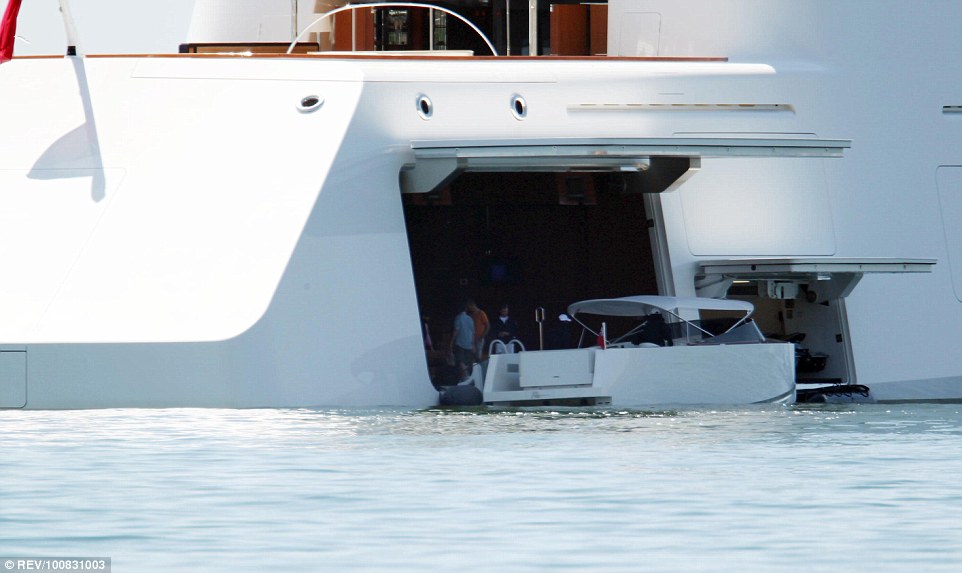 In addition to three swimming pools, Motor Yacht A boasts a helipad, an amphibious vehicle, and two stunning tenders. Each of them cost over $1.5 million.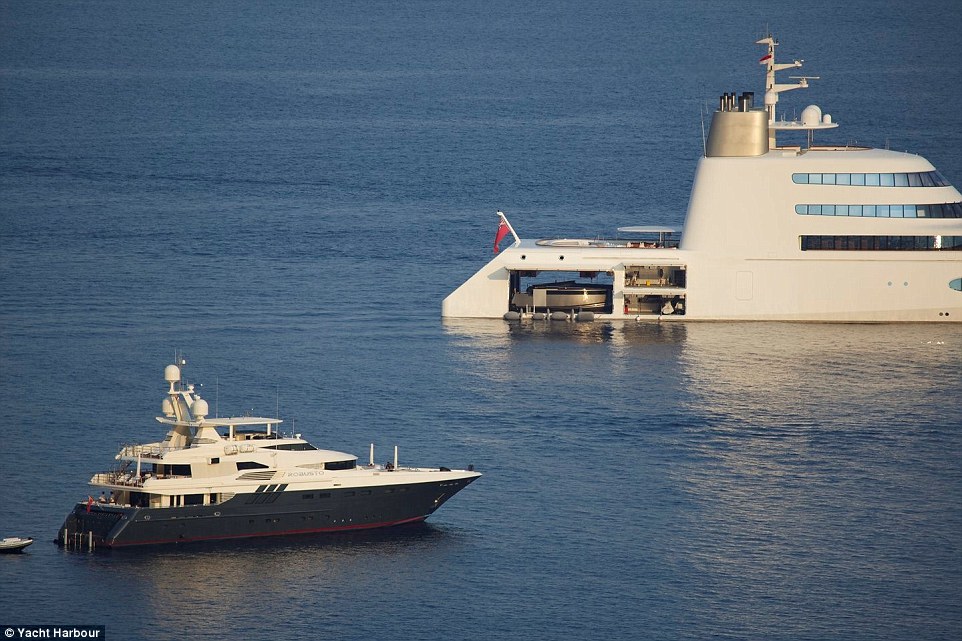 The window panes of the motor yacht are 44-millimeter thick and can withstand a grenade explosion. Each of the six guest cabins comes complete with steel Jacuzzis and mirror walls. Designer Philippe Stark also designed the uniforms for the 37 crew members including all white daytime suits and all black night uniforms.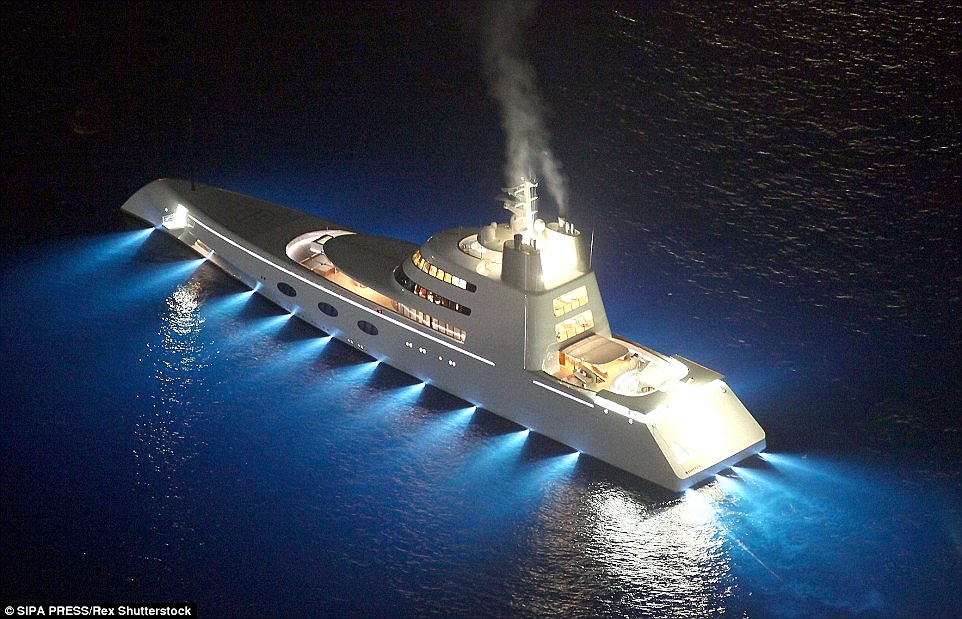 The Motor Yacht A can reach a speed of 24 knots, with twin 24,000 horsepower engines using up more than $500,000 worth of gas every time it is filled up. Powered by two diesel engines, the yacht has a top speed of 23 knots (26.4 mph) and a cruising speed of 19.5 knots (22.4 mph), with a range of 6,500 nautical miles. Over the years, it has been spotted in places such as Honolulu, Malibu, Monaco, Puerto Rico, Turkey, and Thailand.