Netherlands-based Sinot Exclusive Yacht Design unveiled a new megayacht project called "NATURE" at the 2017 Monaco Yacht Show. The MYS is hosted towards the end of September each year and attracts hundreds of exhibiting companies, some of the world's biggest brokerages, and over 30,000 visitors to explore and discover the leading innovations and influential designs in the yachting industry.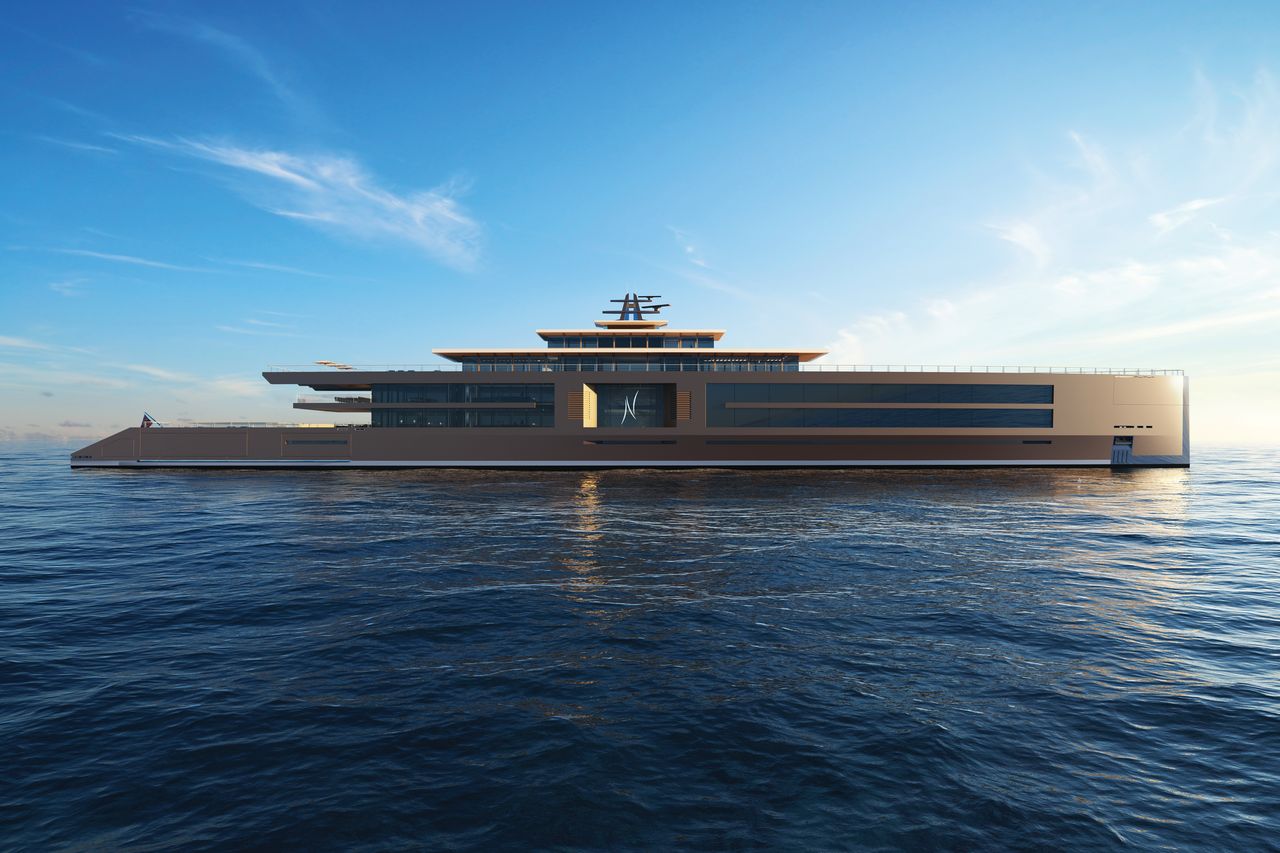 This 120-metre (400-foot) yacht whose design was unveiled at the Monaco Yacht Show is themed around, you guessed it, nature. Sinot went about designing a vessel that allows passengers to experience the natural world while sailing on the high seas.
Sinot describes the yacht this way: "Project NATURE is all about balance: between technology and nature, natural and artificial light, crafted detail and natural grandeur, the inside, and the outside, beauty, and functionality, openness and privacy. Nature is above all functional, which enables the owner to enjoy both leisure and business, large parties and privacy, small trips and endless journeys."
Project NATURE features an enormous 900-square meter panorama deck. A large spiral wooden staircase inside connects the owner's deck to the 900-square meter panorama deck.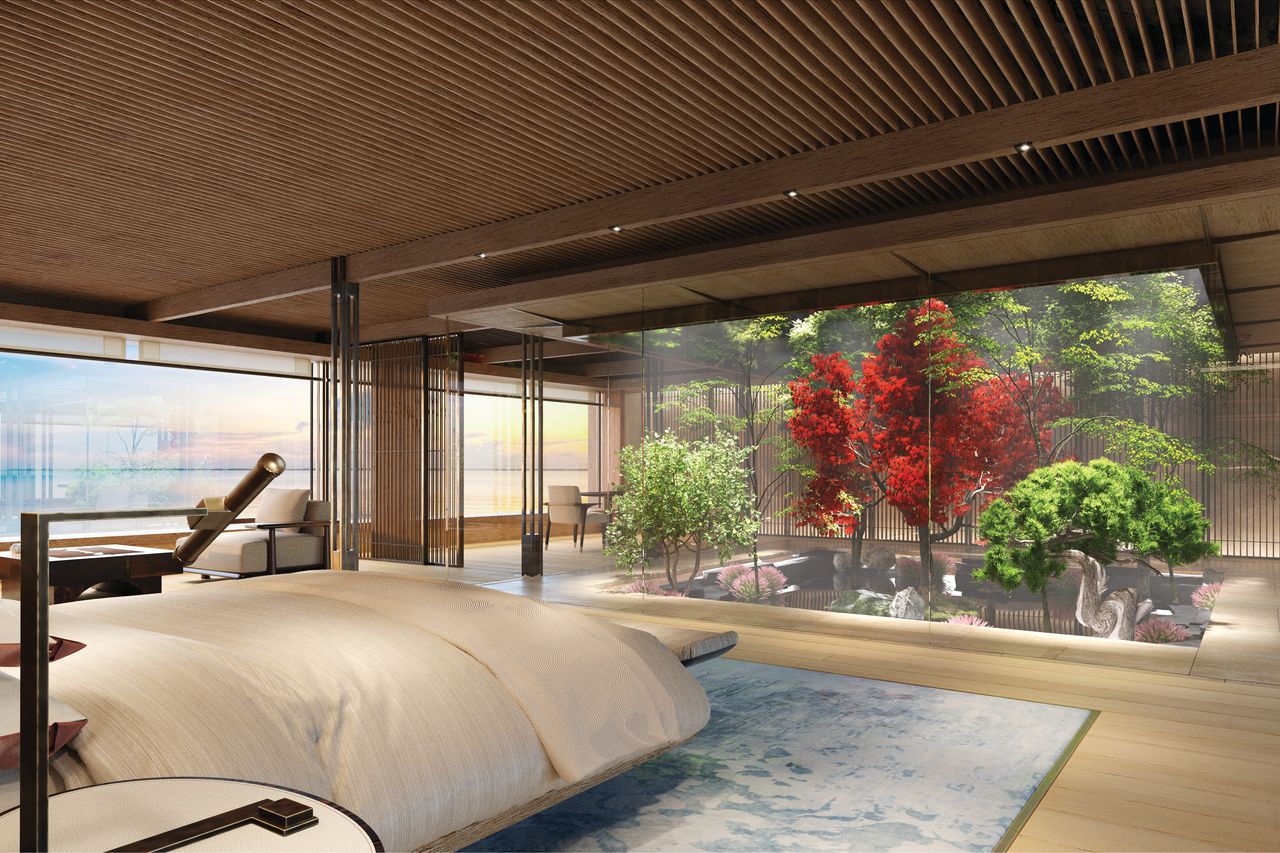 The owner's stateroom features a fully functional inner garden with a climate control system.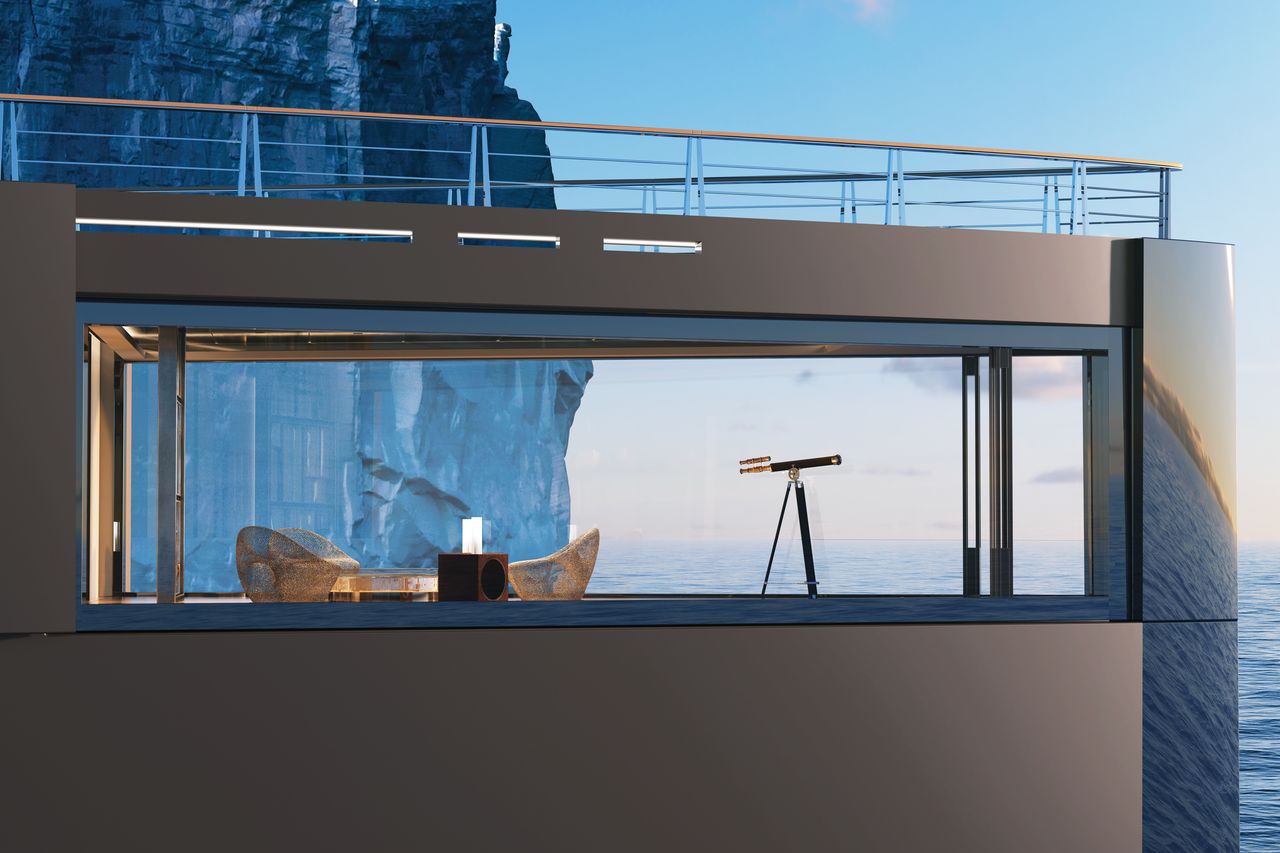 There are multiple sun decks on different levels. The floor-to-ceiling glass windows throughout give the guests a striking view of the sea around them, and the best view is arguable that from the observatory deck at the bow.
Sinot has said NATURE will be built to accommodate 18 passengers in six guest staterooms, two VIP staterooms, and one owner stateroom and a crew capacity of 50.
The yacht has a beam of about 15m, but the aft area of the main deck has retractable platforms to open the beach club. The yacht's swimming pool is on the same level as the sea. It includes night lights and an impressive waterfall installation
On board, there are many amenities to keep the guest entertained. There's a luxurious Spa deck, gym, and a spacious dining room that opens into a lounge that can be converted into a party pad for the guests.
For fun outside of the yacht, the tender and toy storage has a number of boats: There are also dozens of toys to play with including eight jet skis and more:
1 x 10m Limo tender
1 x 10m Sport tender
1 x Luxury tender
2 x Crew tender
8 x Wave runners
The price of Project NATURE has not been revealed yet.
Photo Gallery