Imperial recently announced the sale of Fast Support Vessel 6711, with Rob Dolling of Verpeka Dolling introducing the buyer. The 67-metre DAMEN-built shadow yacht is an ideal example of the Sea Axe range, a boat built to carry everything the modern adventurer requires; from submarines to helicopters.
Designed to fulfil any immediate needs when escorting a luxury vessel, her sweeping lines and imposing profile are an expression of purposefulness and speed – and clear indications of her military pedigree. Cruising at 13.5 knots with a top speed of 21 knots thanks to four massive diesel MTU 16V 4000 M63L engines, each with an output of 2240 kW (equivalent to 3046hp), 6711 has a range of 4,500 nautical miles at 16 knots.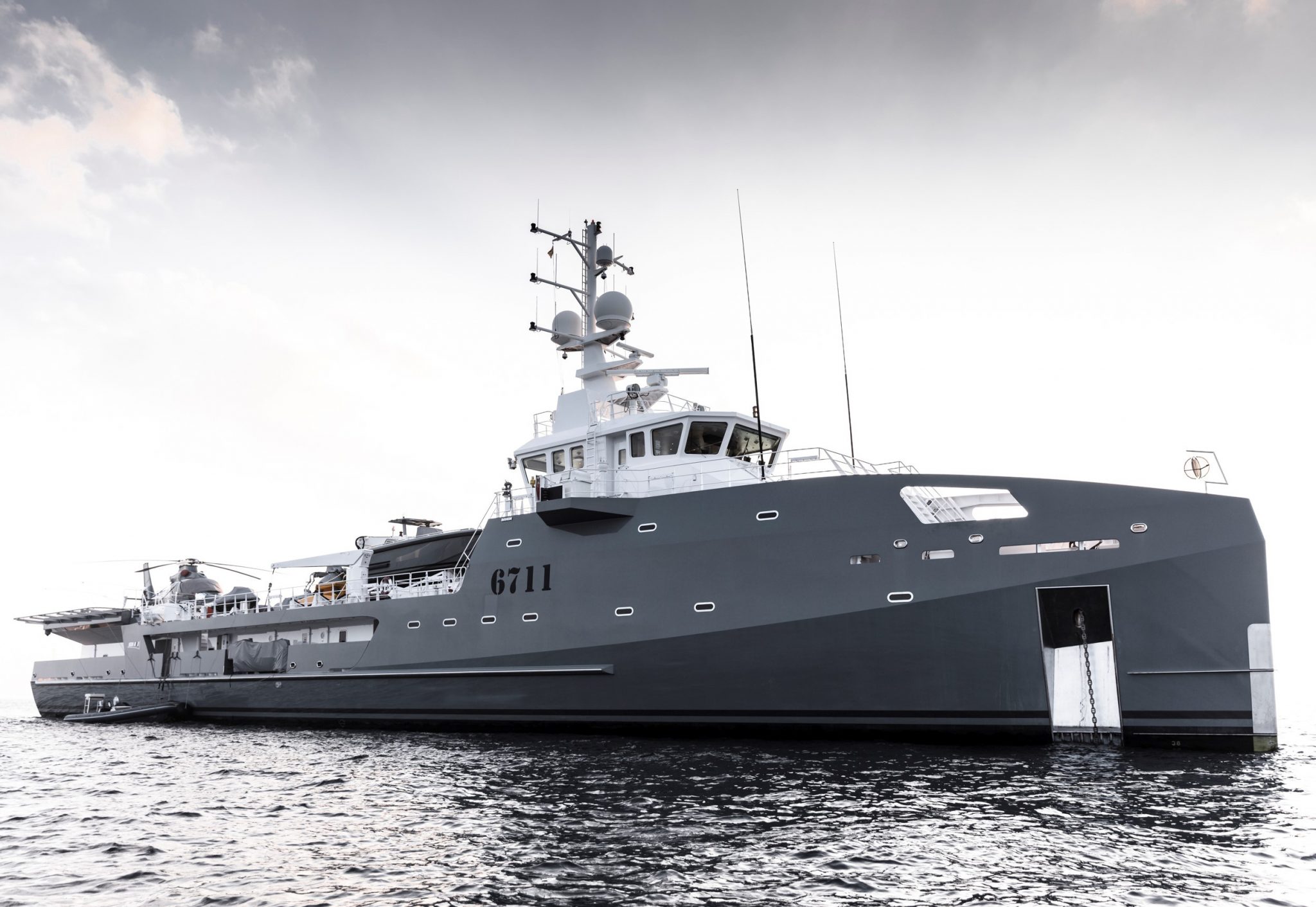 The Sea Axe yacht has a grey hull and white superstructure and has been faired and painted to superyacht standards. With her bold, angular contours, Fast Support Vessel 6711 exudes strength and dominance.
Meeting military demands in efficiency and precision, with advanced equipment and technology on board, the Fast Support Vessel 6711 is designed to accommodate a wide array of recreational vessels and equipment.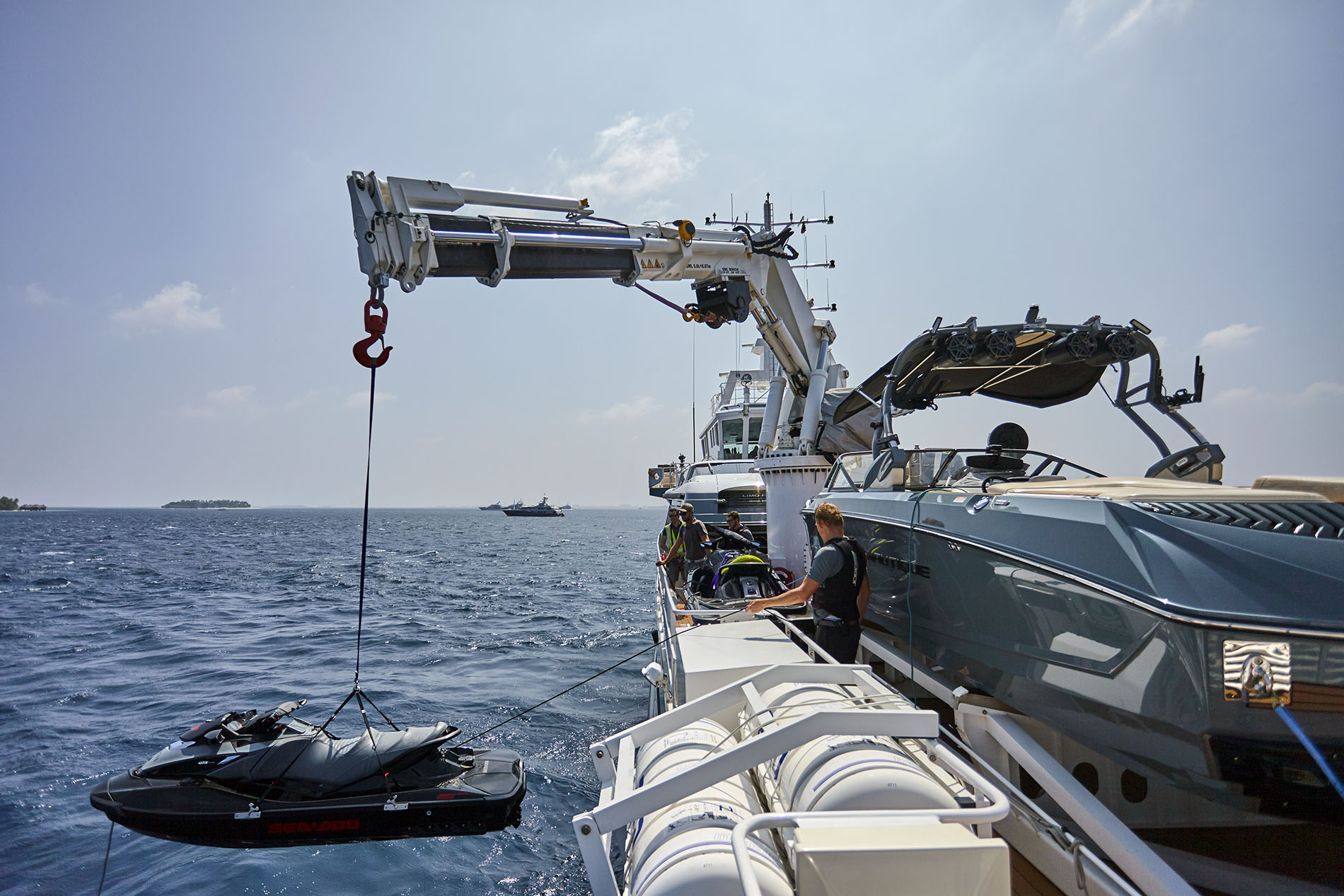 6711 can be outfitted for speedboats and jet skis, scuba gear – she has been fully specified with a focus on scuba diving expeditions and features an extensive 74 square metre dive centre, which includes a decompression chamber. 6711 can even accommodate a submarine and large helicopter if desired.
The core attraction of the Fast Support Vessel itself is the sheer space and capacity to carry heavy-weight luxury goods such as luxury cars, submersibles, biplanes or even an entire entourage of professionals to make the experience of cruising the world unique. 6711 accommodates up to 21 staff and crew members. 6711 boasts 275 square metres of deck space, excluding her fully certified helipad, and she has a 74 square metre garage and workshop.
The 6711 Sea Axe yacht has tons of space. Here is a list of Tenders and Toys on the Sea Axe yacht.
TENDERS & TOYS
Tenders: 6.5 m jet rescue tender | 6.2 m Pascoe SOLAS rescue tender
Toys: 3-seats Triton 330 submersible** | 4 x Vespa Scooters. 150cc – 300cc | 3 x Seadoo wave runners | 3 x Seabob's | Range of diving gear (4 x closed circuit rebreathers, 6 x full face masks) + Dive centre & chamber | 6 x HDV scooters | 1 x Inflatable slide | Trampoline | Kayak | Range of inflatables
The Damen 6711 Support Vessel was asking €28,500,000 and the buyer also bought her onboard Triton submarine. The final selling price remains confidential.