The number of women CEOs leading global companies has grown over the past decade. These women are CEOs of billion dollar companies, all while facing some of the toughest challenges in their industries and in many cases pushing through difficult transformations.
The women in our list are in industries such as tech, retail, and agriculture.
Meg Whitman
---
Meg is the CEO of tech giant Hewlett-Packard and was once the former CEO of eBay. Meg has led the $112 billion (revenues) tech company since 2011 and became chairman in 2014. Most of her worth comes from her decade-long position as CEO of eBay, which she helped expand from 30 employees and $5 million in sales to more than 15,000 employees and $8 billion in revenue.
Currently, she is working hard to turn around the fortunes of HP from a struggling technological company to its former fame and prosperity. But as the market demand for PCs dwindles, Meg Whitman has a tough battle ahead of her in times to come.
Marissa Mayer
---
Google's former employee shocked the world of IT in July 2013 when she left the firm to take on the post of CEO for Yahoo. In 2014 the Yahoo chief's pay package jumped 69% to $42 million in 2014, making her one of the highest-paid CEOs.
Since being CEO Marissa Mayer has upgraded content — including hiring journalists Katie Couric and Matt Bai — and pursued an aggressive acquisition strategy aimed at boosting mobile revenues. Lately, Mayer has faced pressure from investors to cut costs and improve financial performance.
Ursula Burns
---
The CEO and Chairperson of Xerox Corporation, Ursula Burns has transformed the fortunes of this printing company into a viable and profitable company. This past year, Burns helped Xerox generate adjusted earnings per share of $1.09, up from $1.02 in 2012 and post $21.4 billion in full-year revenue. Rather than catering to a clientele that purchases only printers and copiers, Xerox has now expanded its products and services offerings.
At present, more than half of the company's revenue comes from various services that it provides to its clients in the field of IT and customer care, such as, the management of tickets and transactions from electronically controlled parking meters, road tolls, etc. However, the shift from its traditional business can cause the company profits to drop and this ambitious CEO needs to keep a clear head to take the company further on its path to success.
Virginia Rometty
---
In 2012, after her 30 years of experience and commitment with IBM Virginia "Ginni" Rometty was promoted to CEO and Chairperson of tech giant IBM. IBM is one of the largest and oldest technological firms today and has revenues of over 100 billion dollars each year. Rometty has become the first female to head this century-old technological company and has a lot of plans for taking IBM to further heights.
However, since Rometty took the helm at IBM and it's been anything but smooth sailing. IBM had 11 consecutive quarters of revenue declines. During this time, IBM has sold businesses that generated billions in sales but lost money or only broke even, including its chip-manufacturing operation and a division that made low-end server computers.
Under Rometty, the technology giant has been shifting its portfolio of businesses. She has led spending programs for data-analysis software and skills, cloud computing and Watson artificial intelligence technology.
Ellen Kullman
---
Kullman has been CEO of the 213-year-old chemical giant company, DuPont, since 2009. Since becoming CEO she has been leading the company away from legacy products like performance coatings and into areas like agriculture and nutrition. For instance, DuPont is spinning off its Chemours chemical business and plans to use the proceeds to return as much as $4 billion to shareholders through buybacks.
Kullman is determined to improve food security as well as agriculture sustainability and food availability and has invested almost 10 billion dollars into research and development within these sectors. The stock price has more than tripled since Kullman took the top job in 2009.
Irene Rosenfeld
---
When the division of Kraft took place in October 2012, the American division that catered to the grocery business kept the name, while the global snack food division was named as Mondelez International.
From the Chairman and CEO of Frito-Lay to a similar position at Kraft and now the CEO of the new firm, Mondelez International, Irene Rosenfeld has had years of experience in the snacks and food industry.
She has high expectations for the developing company and has set some very aggressive targets to be met in the years to come. She is currently expanding her business in the developing countries and hopes to one day, enter markets in the Middle East, Latin America and other areas around the world.
Indra Nooyi
---
One of the most successful female business tycoons is Indra Nooyi, who is the CEO and Chairperson of PepsiCo. She has been ranked amongst the top businesswomen of the world for a number of years and continues to be a superstar in the business world.
Under her leadership, PepsiCo has benefited greatly and so have its shareholders. Today, the company has annual revenue of approximately 66 billion dollars and the company has greatly expanded its snacks and beverage business.
Patricia Woertz
---
Patricia Woertz is the CEO of Archer Daniels Midland (ADM) which is the largest processor and trader of corn and other grains. Known in the business world as an agricultural giant, the company's stock soars to new heights under the leadership of Woertz.
She also has plans to take over the Australian grain company, GrainCorp Ltd. by finalizing a deal of 3 billion dollars, which will enable ADM to trade with China and other Asian countries.
Carol Meyrowitz
---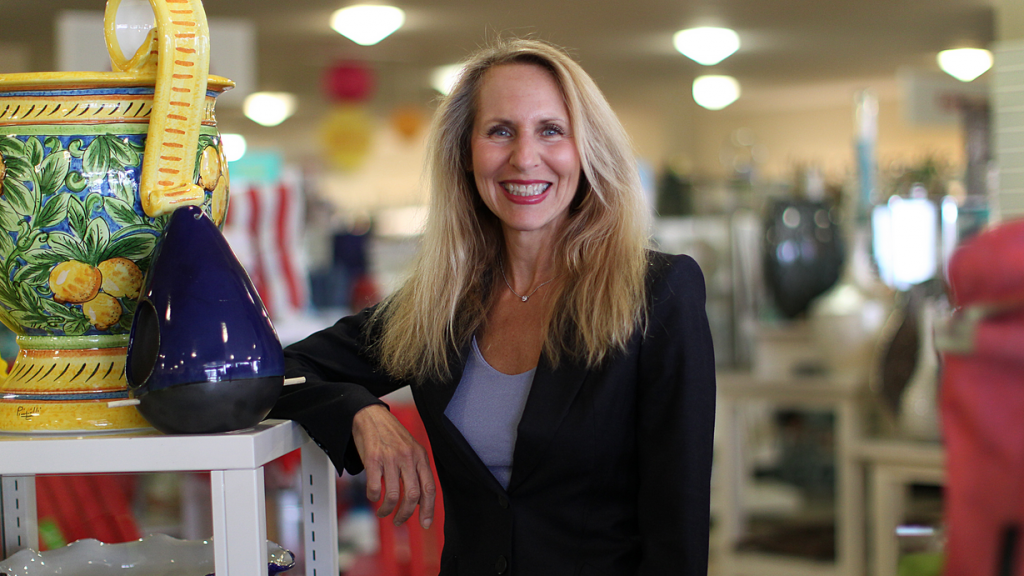 Carol Meyrowitz is the CEO of TJX Companies. TJX Companies continues to see a rise in sales as Carol Meyrowitz reigns over a business empire of over 3,300 retail outlets in the U.S. and abroad. The outlets include Homegoods, Marshalls, as well as T.J. Maxx and a lot more.
In early 2015 Meyrowitz made headlines when she announced that, like Walmart, she would increase the minimum wage for hourly U.S. retail workers to $9 an hour. Currently, Meyrowitz aims to increase the company's revenue from 25.9 billion dollars to a total of 40 billion dollars with the store count rising to 4,500. Seeing the steady success of the company, her ambitious goals come as no surprise, as she is truly a determined and accomplished businesswomen in today's world.