Thanks to "unprecedented customer interest," Aston Martin has confirmed plans to build a limited series production of the exhilarating Vanquish Zagato Coupe; the latest creation from its long-standing partnership with the prestigious Italian design house Zagato.
The Vanquish Zagato Concept was unveiled at the prestigious Concorso d'Eleganza Villa d'Este at Lake Como, Italy in May 2016. Only 99 wealthy owners will get the privilege to own one of these luxury beauties, and each will be built to order at Aston Martin's production facility in Gaydon, England. Deliveries are expected to begin in the first quarter of 2017, so there may still be time to for you to put in a request.
Vanquish Zagato is the fifth car to emerge from a collaboration that stretches back over five decades, pairing Aston Martin's acclaimed dynamic and material qualities with Zagato's signature design language.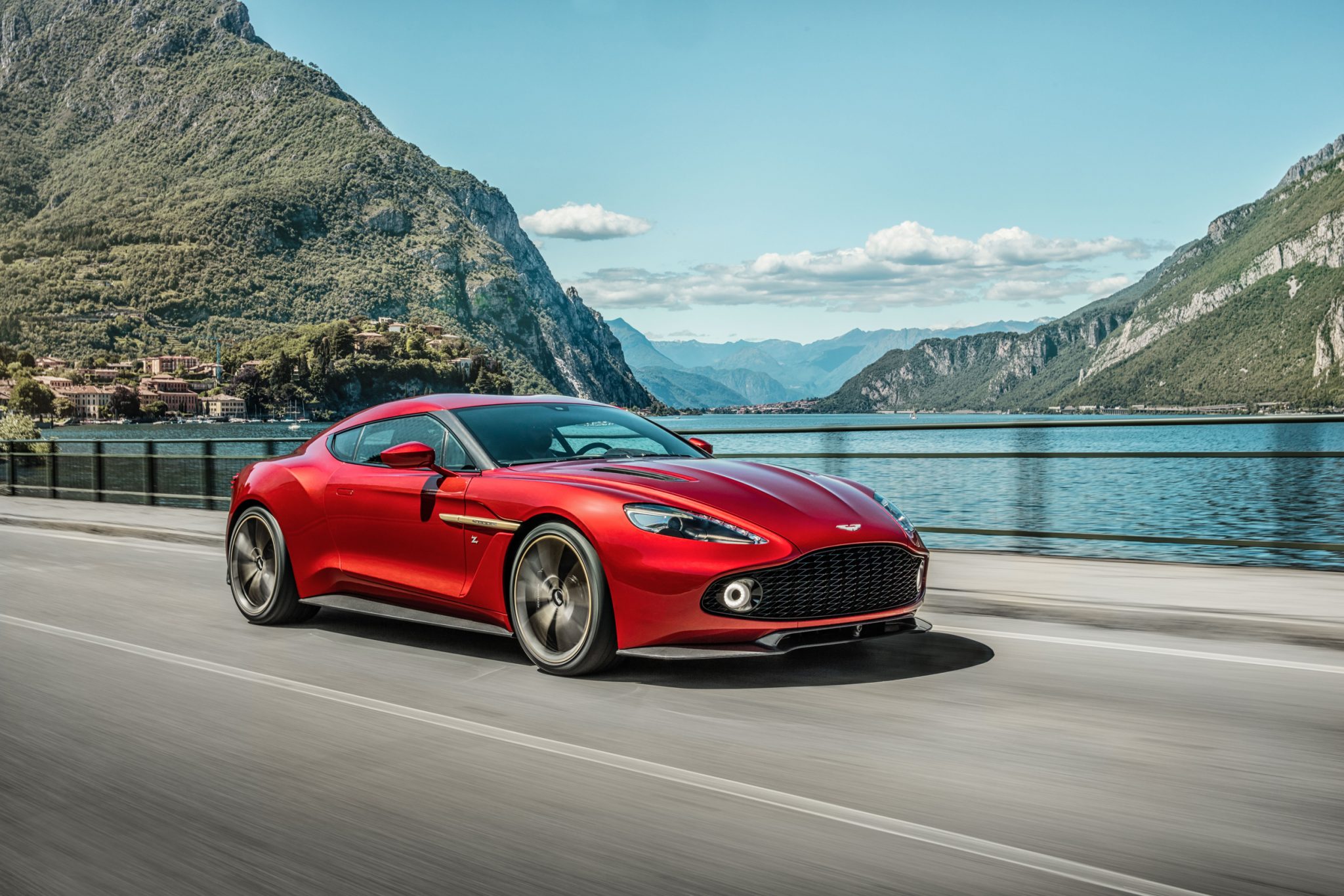 Aston Martin's 6.0L V12 powertrain has been upgraded to increase its output to 600PS1, capable of delivering a projected 0-60mph time of 3.5 seconds. This added performance matched to a unique suspension setup will create a unique GT driving experience specific to the Vanquish Zagato model.
The new bodywork is entirely shaped from carbon-fibre, with the split lines on the body significantly reduced by the use of large one-piece panels.
Other design details include new lights with round tail light reflectors that evoke the classic Zagato rear view, using the same 'bladed' LED technology as the Aston Martin Vulcan, while the wing mirrors are closely related to the units developed for the One-77. The Vanquish Zagato's sculptural rear end has a close relationship to DB11's aerodynamic profile, complete with retractable spoiler and rear hatch for easy access to the luggage compartment. Rippling carbon fibre sills run around the lower body to create a pronounced line from front to rear, with a quad-exhaust nestling within the curvaceous shapes.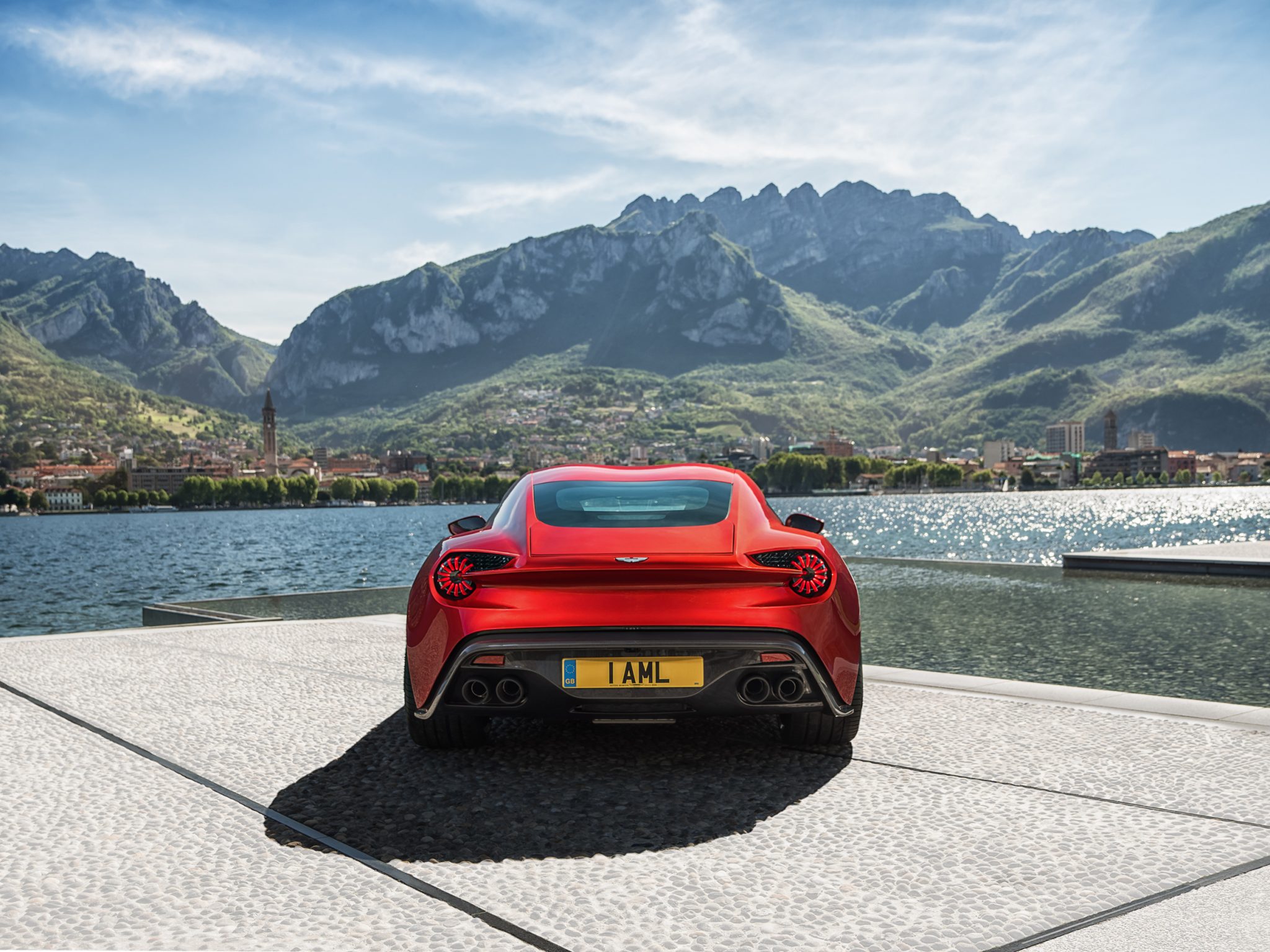 Inside, the Vanquish Zagato embodies the fine tradition of Aston Martin craftsmanship, replete with many singular touches. Herringbone carbon fibre is paired with shadow and anodized bronze and optional aniline leather to give the facia, vents, and rotary dials a rich material quality. The Vanquish Zagato is also defined by the unique 'Z' quilt pattern stitch used on the seat and door sections, as well as the celebrated trademark Zagato 'Z' embossed on headrests and stitched into the centre console.
Gallery